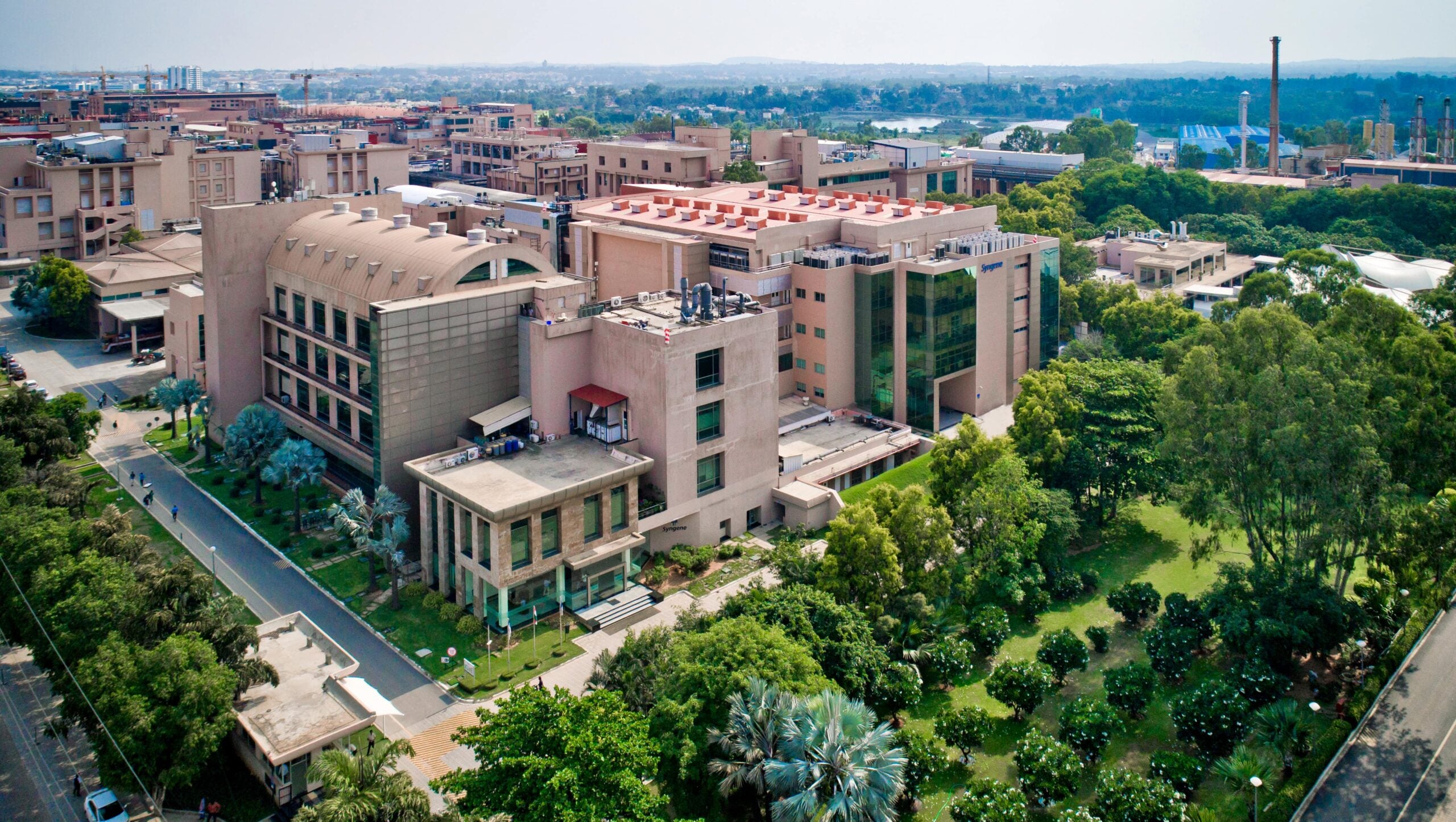 Syngene International is an integrated contract research, development and manufacturing organisation (CRDMO) serving the global pharmaceutical, biotech, nutrition, animal health, consumer goods and speciality chemical sectors.
We aim to build strategic, long-term relationships with our clients and partners by offering a range of integrated research and development services, from the initial research programme planning to candidate selection, pre-clinical and clinical development, and manufacturing.
Fully regulated and compliant facilities for research & development
With world-class facilities for discovery, development and manufacturing activities, covering a total of two million square feet.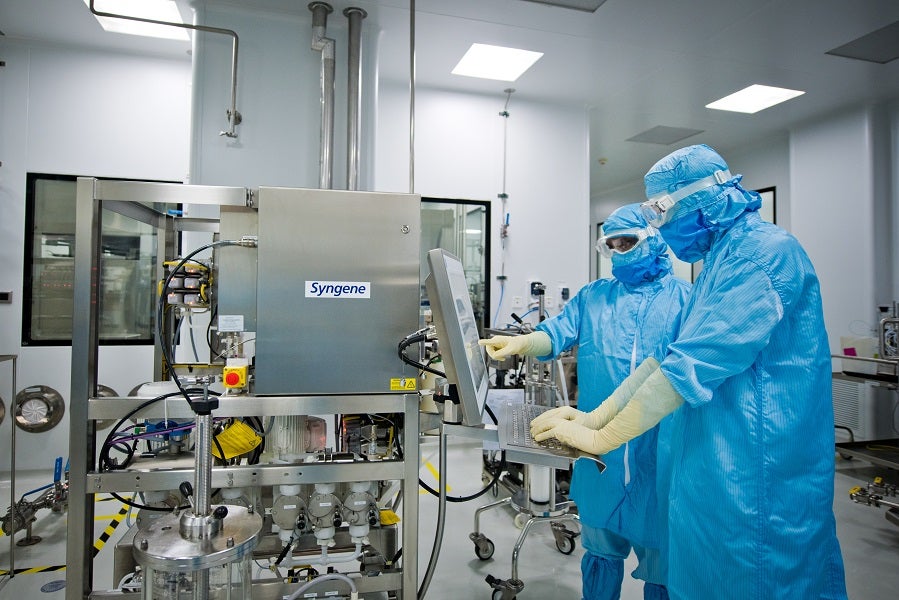 Syngene serves pharmaceutical, biotechnology, nutrition, animal health, consumer goods and speciality chemical companies worldwide.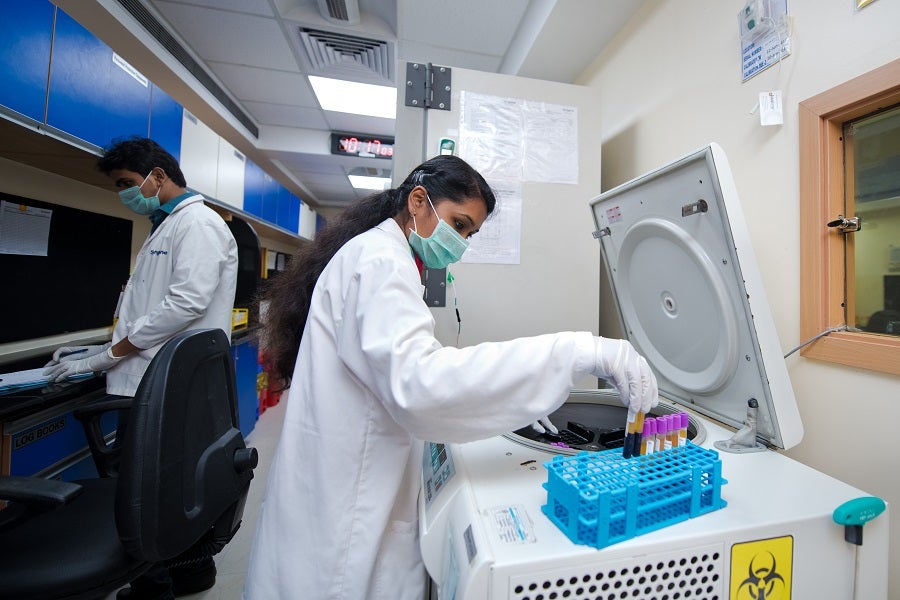 We provide a range of integrated research services for the clinical development and manufacturing process.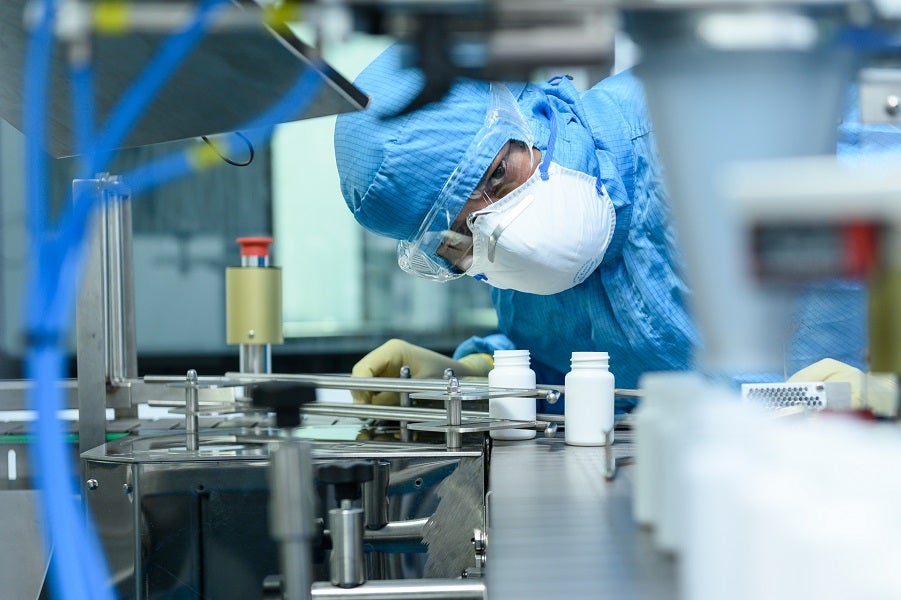 We offer expertise in the principles of Quality by Design (QbD).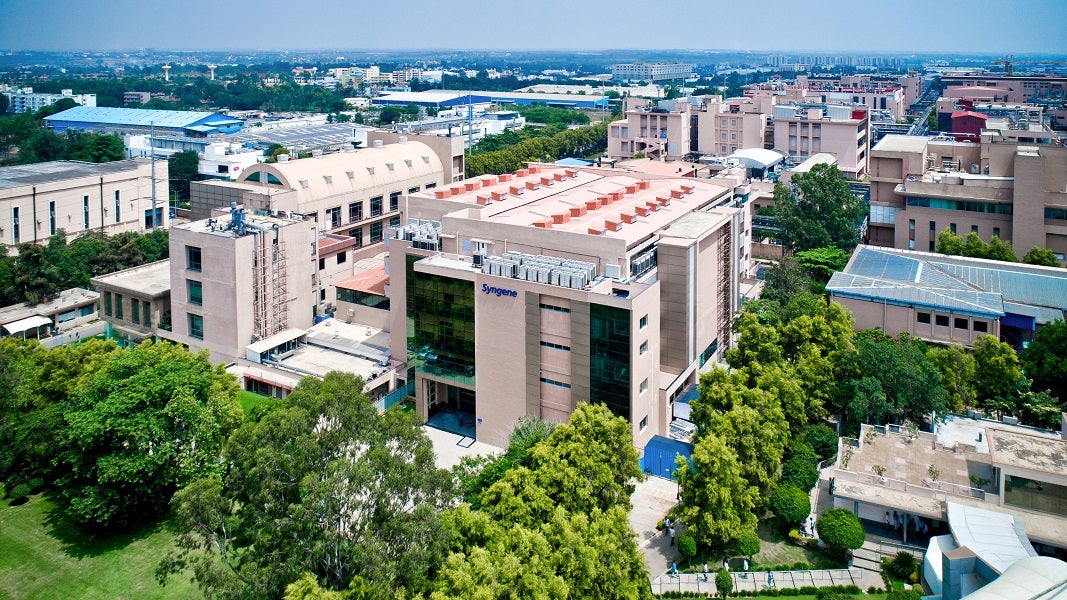 Syngene operates one research campus and two sites in Bangalore, India.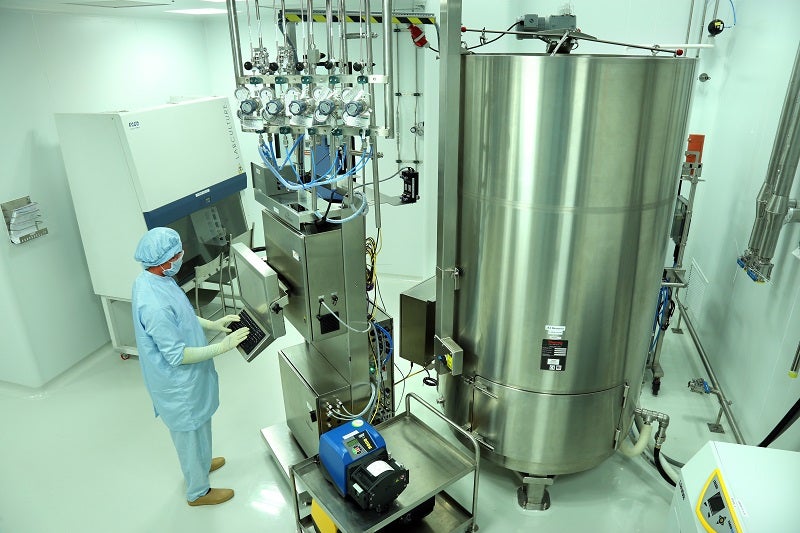 We aim to help biotechnology companies of all sizes pursue scientific breakthroughs.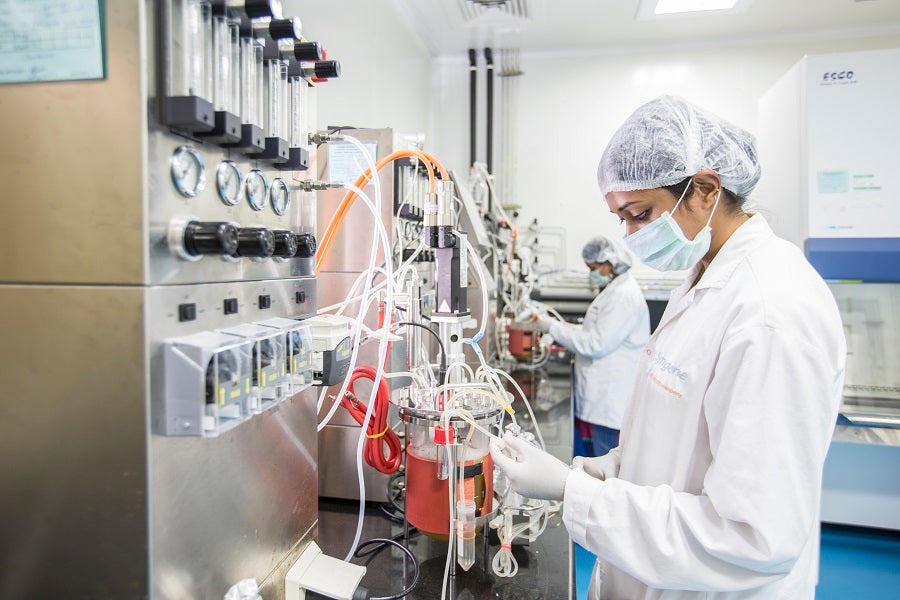 Our services ensure that projects comply fully with regulatory standards.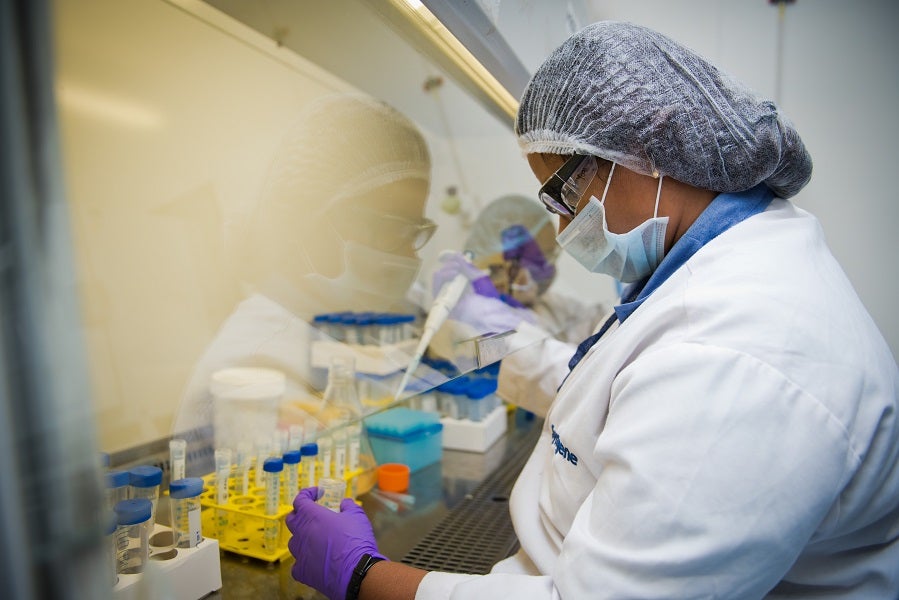 Syngene operates current good manufacturing practice (cGMP) compliant facilities for clinical supplies.
Our state-of-the-art research facilities are certified according to ISO 9001: 2008, ISO 14001: 2004 and OHSAS 18001: 2007 standards. Our animal facilities are good laboratory practice (GLP) certified by Indian authorities and accredited by the American Association for Accreditation of Laboratory Animal Care (AAALAC). Syngene is also India's only GLP viral clearance service provider as certified by the Indian Government's National GLP Compliance Monitoring Authority.
Our labs are certified by the US Food and Drug Administration (FDA), the European Medicines Agency (EMA) and Product Development and Management Association (PDMA).
A strong corporate governance framework focused on client satisfaction, quality, safety, ethics and integrity makes us the partner of choice for all research-related services. We currently have more than 400 active clients worldwide and hold more than 413 patents with clients.
Integrated services for Biopharmaceutical companies
Syngene is an innovation led CRDMO offering integrated scientific services, from early discovery to commercial supply, for small molecules and biologics (large Molecules) of all sizes.
We help leading pharmaceutical and biotechnology companies navigate regulatory requirements and get their products to market more quickly. We apply our scientific expertise to deliver innovation in segments beyond life sciences, including speciality chemicals and consumer products.
We provide high-quality, customised and cost-effective services that comply fully with regulatory standards, no matter the scale or scope of the client's project.
Comprehensive services to expedite drug discovery and development
Syngene provides a full range of services for biotechnology companies, non-profit institutions, academic centres, and government organisations.
Our discovery services cover early-stage research, from target identification to delivering drug candidates for further development.
Our development services encompass activities from pre-clinical to clinical trials, including drug substance development, drug product development, and other associated services to demonstrate the selected drug candidate's safety, tolerability, and efficacy.
Syngene's manufacturing services for small and large molecules include current good manufacturing practice (cGMP) compliant facilities for clinical supplies, registration batches and commercial volumes through our active pharmaceutical ingredient (API) manufacturing plant and disposable biologics manufacturing facility.
We operate dedicated research and development (R&D) facilities for strategic clients, providing exclusive access to research teams, infrastructure, and project management to support our clients' R&D requirements.
About Syngene
Syngene is based in Bangalore, India, where we have a research campus and two sites. We also operate a research campus in Hyderabad and a manufacturing campus in Mangalore. Syngene USA is our wholly owned US-based subsidiary.
Our team of more than 4,700 scientists has the skills and experience to deliver optimal science, robust data management, intellectual property (IP) security and quality manufacturing to reduce time-to-market and the cost of innovation.