Thanks to expert staff, Wockhardt has become a leading global pharmaceutical contract manufacturer. From development to high-volume commercial manufacture, we utilise more than 25 years of contract manufacturing experience to ensure your product is professionally managed all the way to market.
We offer a 'full turnkey' value-added service from API production and product development through to scale-up, commercial manufacture and packaging, with global options to maintain a competitive advantage. With a network of 12 facilities strategically located throughout the US, Europe and Asia we aim to provide our cost-effective services where and when you need them. From biotechnology to leading global pharmaceutical companies, Wockhardt is ideally placed to meet your needs.
Our flexible, end-to-end service is redefining manufacture for a range of sterile injectables and other dosage forms. We're also significantly expanding our lyophilisation capabilities to meet global regulatory requirements.
Our experienced UK-based project leaders are supported by specialists in:
Wockhardt's production capabilities now cover sachets, powders, liquids, ointments and creams.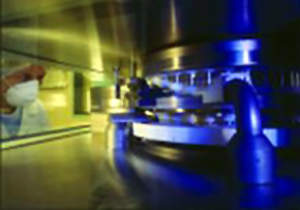 Our solid dose facilities provide manufacturing and packing for both plain tablets and film or sugar coated tablets.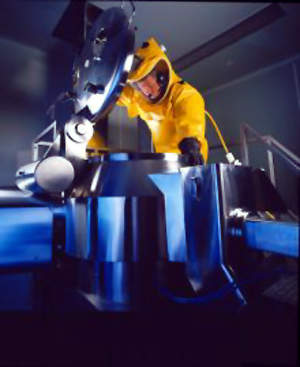 Wockhardt's state-of-the-art sterile injectable facility offers the manufcyacture of high-poten products.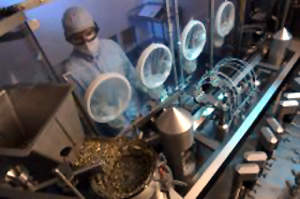 Wockhardt has implemented a four-fold expansion in cartridge manufacturing capabilities.
Business management
Technology transfer
Development and regulatory affairs
Manufacturing, engineering and quality
Logistics, planning and purchasing
Sterile injectable products
Utilising the extensive production facilities at Wockhardt, we have been manufacturing sterile injectable products for our clients for over 25 years.
Wockhardt is already partner of choice for the manufacturing of a major patented US drug. We continue to expand our high-quality commercial capabilities in order to meet the growing demand for specialised services.
Wockhardt constantly upgrades its world-class facilities, by increasing manufacturing capacity and investing in our global-scale biopharmaceutical plant, the Wockhardt Biotech Park. This state-of-the-art biotech complex has the capacity to cater for 10%-15% of global demand for major biopharmaceuticals.
Inspection and packaging capabilities include fully automatic and semi-automatic visual inspection methods, automatic leak detection, high speed labelling, PVC tray thermoforming and cartoning. Wockhardt has the flexibility to customise primary and secondary packaging options in accordance with client requirements.
Lyophilisation services
We have significantly invested in our lyophilisation capabilities spanning over two continents – making us ideally placed to meet your demanding market, quality and regulatory requirements.
Solid dose products
With over 25 years of experience, Wockhardt is equipped with all the expertise necessary to supply quality solid dose formats to our clients. Our solid dose facilities provide manufacturing and packing for both plain tablets and film or sugar-coated tablets. We also have the capability to provide:
Press coating (tablet in tablet)
Sustained release tablets (matrix and enteric-coated and granules)
Sustained release capsules (coated granules / wurster coating)
Bi-layer tablets
Effervescent tablets
Combined formulations
Our significant experience and solid dose capacity enables us to manufacture small-scale commercial batches on flexible production lines through to high-volume products using tried and tested process trains.
Pharmaceutical liquids, ointments, creams, sachets and powders
The acquisition of Pinewood Healthcare in Southern Ireland has expanded Wockhardt's production capabilities for non beta-lactam sachets and powders (non-penicillin powders), oral liquids and suspensions, creams and ointments.
Established in 1976, Pinewood employs 350-400 people and has exported products worldwide for over 20 years. Pinewood offers a truly professional service to its customers and already partners with a number of multinational clients. Significant investment at the Tipperary manufacturing site has resulted in a first-class, internationally audited, state-of-the-art facility. The plant has capacity for over 50 million finished packs of product per year.
The in-house research and development division has long-standing expertise in the formulation of liquids, ointments and creams. Purpose-built warehousing and expertise in logistics and international documentation complete the picture. Through Pinewood, Wockhardt can deliver competitively priced quality products, delivered on time and backed by individual customer service.
Wockhardt also has four further sites, (two in India and two in France), with manufacturing capabilities in the powders, liquids, ointments and creams sector.
Why partner with Wockhardt?
Wockhardt gets results fast. From initial agreement to production, our average time to completion of technology transfer is just four months. We've even completed some programmes within just two.
We'll work in partnership with you to deliver outstanding product quality, efficiently and reliably through our highly responsive and flexible teams.
We base our client relationships on a partnership principal and, with a proven ability to manage long-term supply contracts, we'll work diligently to exceed your expectations.