Medicofarma is a leading Polish pharmaceutical and nutraceutical contract manufacturer. Our core business is contract development and manufacturing of medicines and dietary supplements. Our mission is to provide excellent services at competitive prices, with flexible and fast lead-times.
Our facility was built in 2004 and expanded in December 2013. We are located in Radom, in the centre of Poland, which is less than 90 minutes drive from Warsaw Airport. Our modern facility is equipped with state-of-the-art technology and meets all the requirements of good manufacturing practices . We are experienced with the efficient transfer of technology.
Pharmaceutical and nutraceutical manufacturing solutions
Our facility has all the necessary technology for pharmaceutical and nutraceutical development and manufacturing.
We provide products and services that include: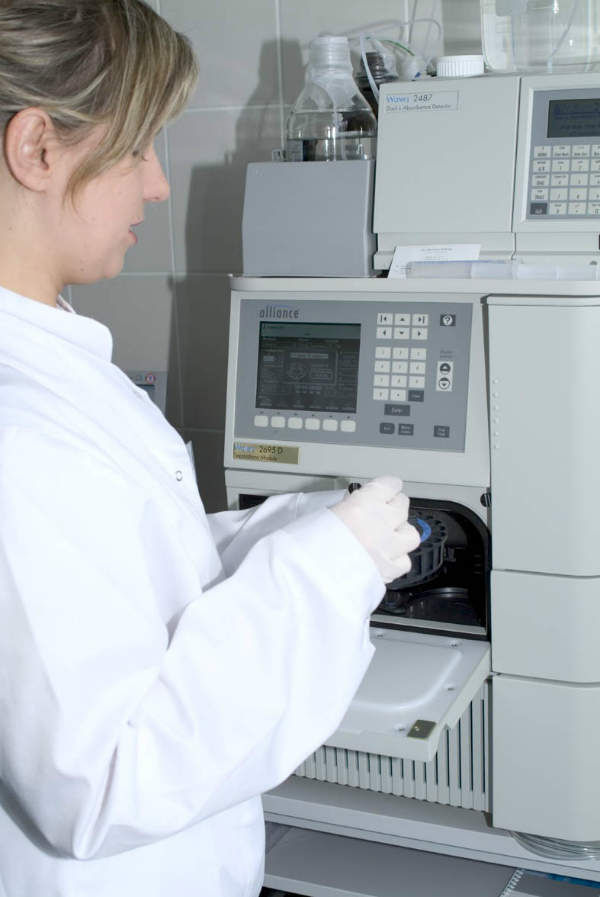 Medicofarma is a privately owned contract manufacturer or pharmaceutical and nutraceutical products. We have fully equipped analytical laboratories for developing and testing medicines.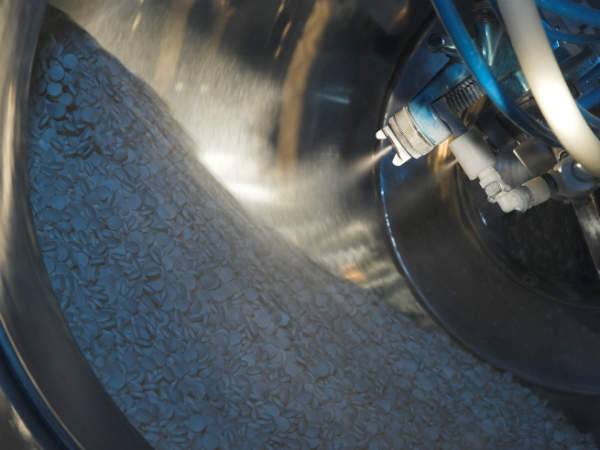 Our highly skilled personnel perform physical, chemical and microbiological studies of raw materials, semi-produced and finished products that are in accordance with GLP standards.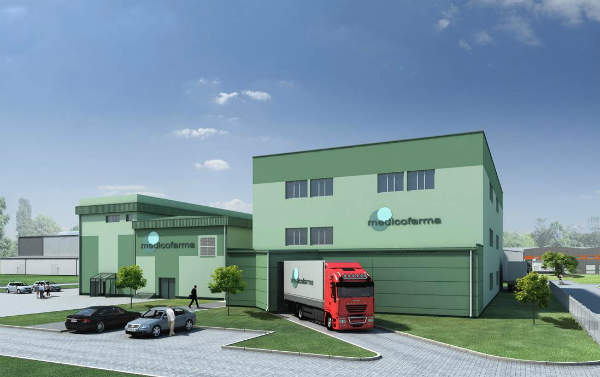 The company is based in Radom, central Poland. Products going via this facility coming outside the EU can be stored, analysed, packaged and shipped to any country within the EU without needing customs or VAT duties.
Research and development
Tablets, coated tablets, hard gelatine capsules
Effervescent tablets
Powders: granules and oral powder
Primary and secondary packaging services
We provide primary and secondary packaging services that include:
Blisters in various formats (PVC, PVC / PVDC, PVC / Alu, Alu / Alu, Aclar, Triplex)
Bottles / jars / containers (glass, PE)
Sachets (Alu / Alu)
Plastic tubes (for effervescents)
Strip packs
Hand packaging to accommodate special presentations
Medicine quality control and certification
Medicofarma performs import batch control and delivery to EU markets. We carry out physical, chemical and microbiological studies and analyses of raw materials, semi-produced products and finished products that are in compliance with good laboratory practices (GLP).
Fully equipped analytical laboratory
Our fully equipped analytical laboratories perform processes such as:
Analytical chemistry
Test method development and validation
Optimisation of analytical methods
Stability testing
Batch control and release to EU markets
Pharmaceutical product development
Our product development services include:
Pre-formulation studies
Galenic development
Optimisation of formulations
Development of pharmaceutical analysis and validation methods
Optimisation of analytical methods
Product and process validation
Pilot batch manufacturing
Scale-up and optimisation of production processes
Effective transfer management
Market form design
Artwork management
Pharmaceutical product warehousing and distribution
Medicofarma's facility has a wealth of international logistics experience, with customers in five continents and has the capability to act as a cross dock / hub for transportation of goods.
The facility has a licence for bonded warehousing, so products from outside the EU can be stored, tested, packed, released and dispatched to any EU country without the need for customs or VAT duties.
Medicofarma's site is well-placed for traffic infrastructure, as it is close to the main highways and expressways, 30 minutes from Warsaw Airport, and 400km from the Gdańsk / Gdynia seaport, which is one of the largest European container ports.
Comprehensive medicine manufacturing solutions
Some of the advantages of being a Medicofarma customer include:
We offer Western European quality with Eastern European prices
We are focused on serving global and local customers
We are always adapting to meet customer requirements
Our average time to completion of technology transfer takes an average of two months
We offer a comprehensive range of services