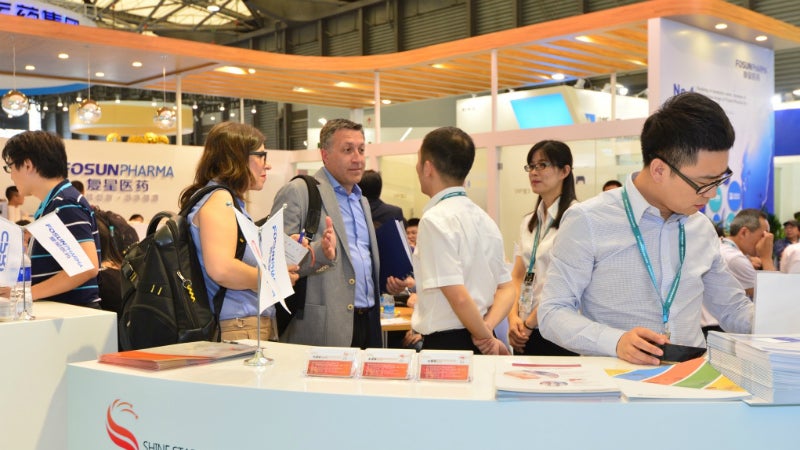 CPhl China is a domestic and international pharmaceutical trade show, showcasing key innovations from leading companies focused on the entire supply chain.
From active pharmaceutical ingredients (API), to fine chemicals and intermediates, the event represents a comprehensive range of suppliers, manufacturers, and pharmaceutical partners.
CPhI China will be exhibiting at Shanghai New International Expo Centre from 20 June to 22 June, together with ICSE & P-MEC China. These shows will present trading and cooperation between Chinese companies and the international pharmaceutical industry.
Showcasing pharmaceutical equipment and ingredient suppliers worldwide
CPhl China brings together more than 2,800 suppliers from all over the world, providing visitors with access to products spanning the whole pharmaceutical supply chain. Innovations in areas such as dosage forms, excipients, natural extracts, biopharmaceuticals, machinery, laboratory equipment and logistics are presented, as well as chances to meet contract research organisations (CRO) and contract manufacturing organisations (CMO).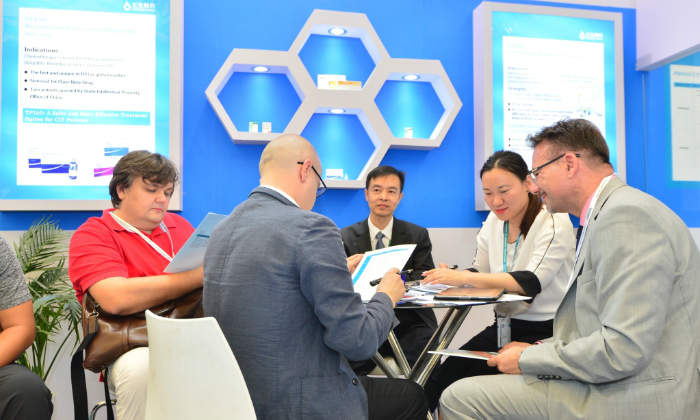 Bringing together more than 2,800 suppliers, CPhl's booths showcase a wide range of innovative pharmaceutical products and services.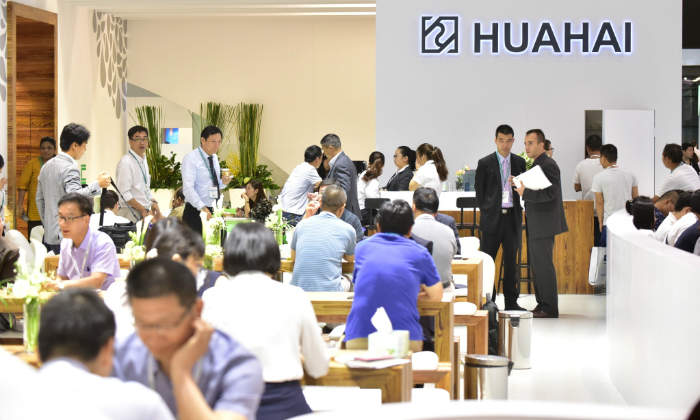 One of the largest pharmaceutical ingredients markets in the world, China is a major exporter and importer of active pharmaceutical ingredients (API).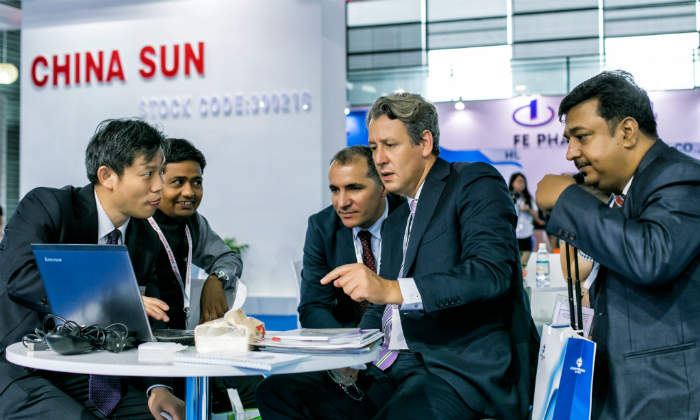 Access to the whole supply chain is offered, including pharmaceutical machinery and medical devices.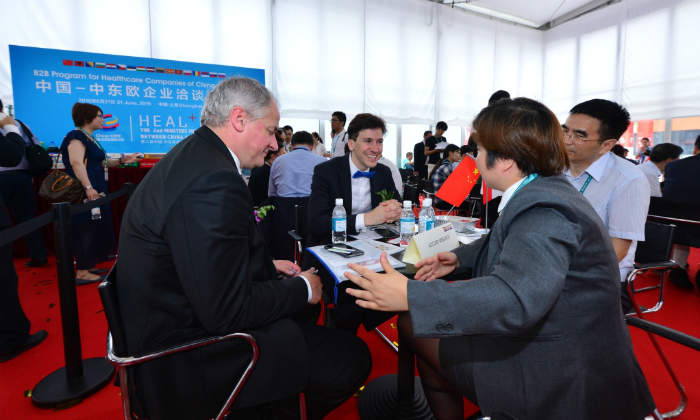 Companies can find strong partners and business opportunities with CPhl's matchmaking events.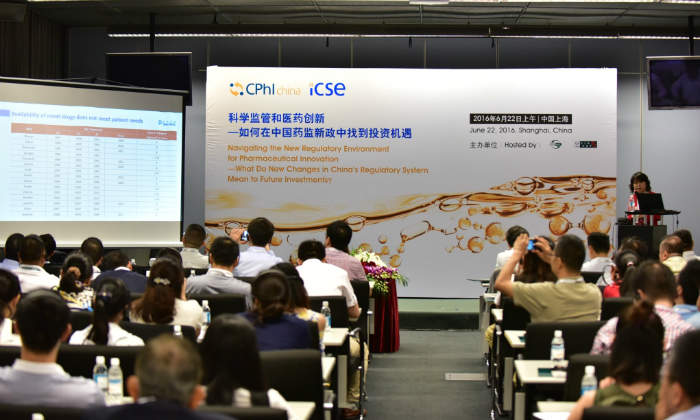 Held at the Shanghai New International Expo Centre, the event offers exhibiting halls and two days of conferences.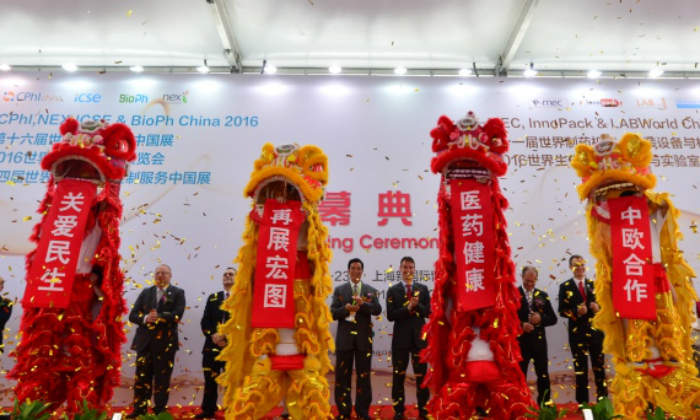 The expo helps form cooperation and strong trading partners between Chinese companies and the international pharmaceutical industry.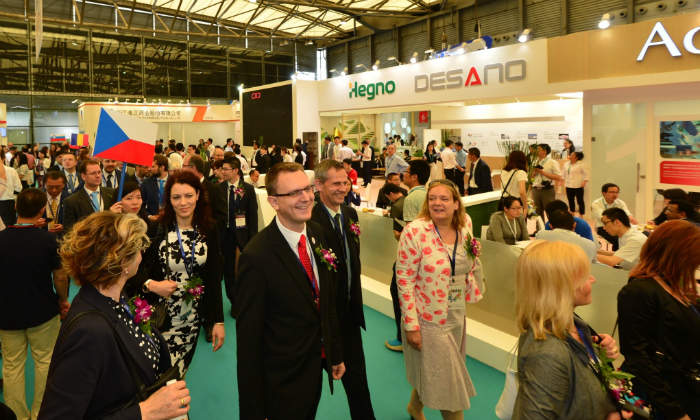 China Pharma Week will be launched, creating further opportunities for networking and the showcasing of products.
The show attracts more than 40,000 pharmaceutical industry professionals from 120 countries, establishing a platform for discovering potential business opportunities and a chance to meet partners face-to-face.
Partnership Opportunities in China's Pharmaceutical market
Representing one of the largest pharmaceutical ingredient production sectors in the world, China is a strong market for medical products. Estimated to have reached $158bn in 2016, with expected growth at a compound annual growth rate (CAGR) of 7.7% between 2014 and 2019, China's increasing medical needs make it a powerful trading partner.
In addition, the Chinese Government has increased investment in the pharmaceutical and industry, focusing on research and development (R&D) opportunities. Already covering 40% of global API production, the country presents strong opportunities for collaboration for innovative products, technologies, and services.
Leadership, innovation, technology trends, and networking in the pharmaceutical industry
China Pharma Week will be launched alongside CPhl. This tradeshow will hold more than 14 events, focusing on business, knowledge, leadership, innovation, recognition, and networking in the pharmaceutical industry. China Pharma Week will present visitors with further opportunities to gain in-depth market knowledge and insights, including the latest innovations, technologies, trends, and developments.
CHpl and China Pharma Week will together allow visitors to meet relevant business partners easily and efficiently, with the aim to progress the pharmaceutical industry.
About the organisers, UBM Sinoexpo
UBM Sinoexpo International Exhibition is an online-to-offline (O2O) events company operating trade shows in Asia. Founded in 1992 as a joint venture between Shanghai Sinoexpo International Exhibition and UMB Asia, the firm manages 68 international shows, with a combined exhibiting space of 950,000m². The company also represents nine online business to business (B2B) platforms and four digital and print publications.
UBM Sinoexpo features an international network, from Shanghai in China to New York in the US. Exhibitions cover a wide range of market sectors, including furniture, hospitality, commercial properties, boat and leisure, pharmaceutical ingredients, and lighting.