Extronics is a leading global designer and manufacturer of a diverse range of intrinsically safe and explosion protected equipment. Based in the UK, we serve customers throughout the world working in potentially explosive environments, particularly within the pharmaceutical industry.
Extronics product expertise falls into four primary areas:
Wireless networks
Hazardous area engineering
Vision technologies
Personnel and asset tracking.
Vision technologies for hazardous areas
Extronics has developed considerable expertise in providing ATEX-approved vision solutions for hazardous areas. This expertise includes the design and production of the world's first intrinsically safe digital cameras, the iCAM50x range, as well as innovative monitoring solutions, video monitors and HMIs.
iCAM502 (intrinsically safe camera) is the latest addition to the award-winning iCAM50x range, the iCAM502 is a Zone 0 ATEX & IECEx rated and Class 1 Div 1 rated hazardous area device. Lightweight and highly portable, the auto-focus lens allows crystal-clear images to be taken from as close as 5cm. This makes the iCAM502 ideal for taking pictures of rating plates, and close-ups of wiring cabinets.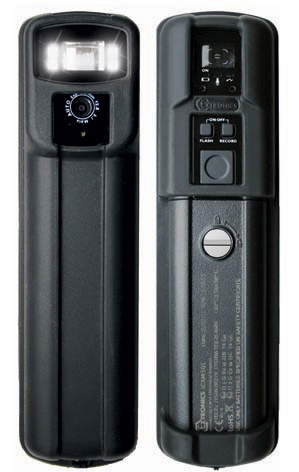 The iCAM502 Intrinsically Safe Digital Camera is a lightweight and cost-effective Zone 0 & Class 1 Div 1 rated device. It takes sharp images from as close up as 5cm.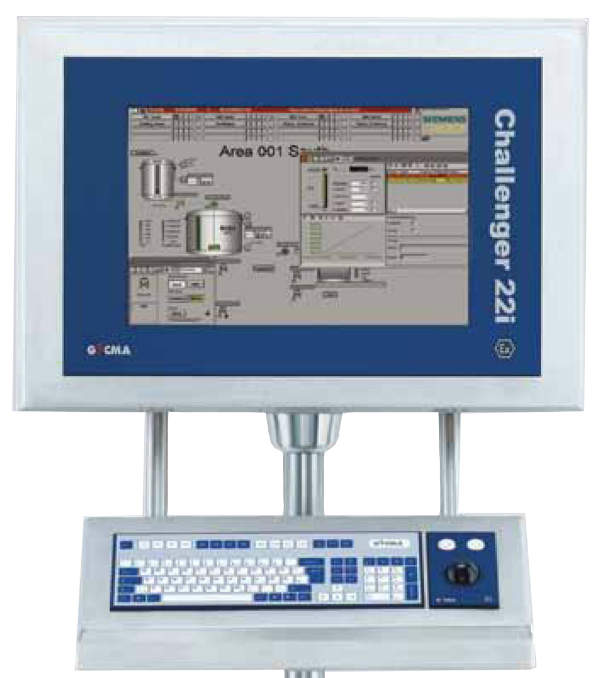 The Challenger 22i Remote PC Terminal can be customised to meet individual requirements.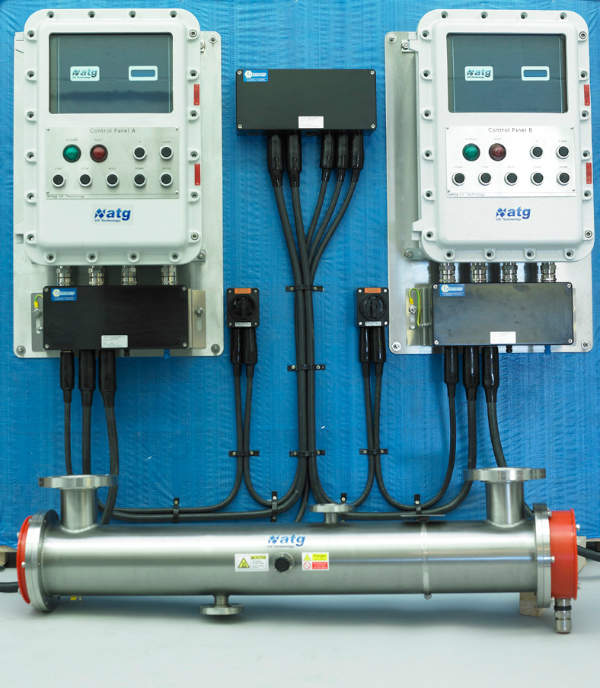 We provide bespoke water purification systems. The ATEX Zone 2 Ultra Violet system has been deployed in Malaysia.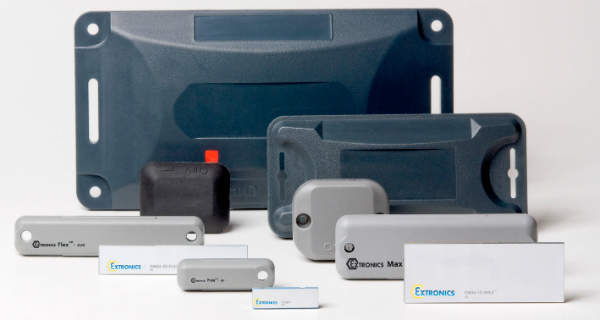 The iTAG500 range provides passive UHF RFID tags for hazardous areas.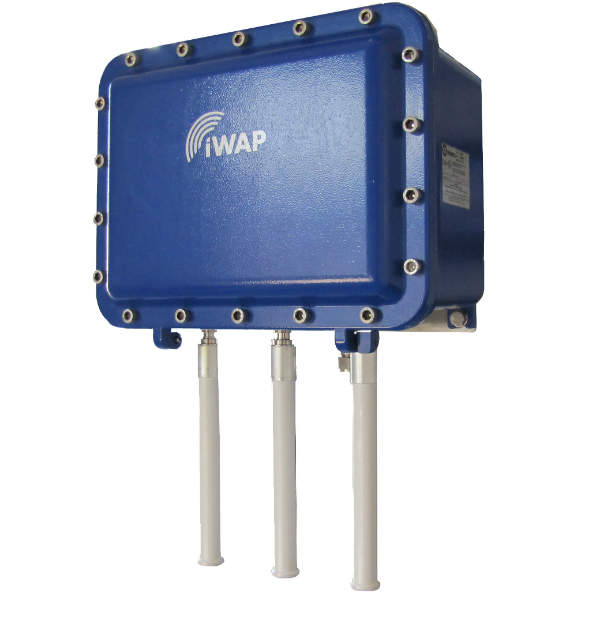 The iWAP107 Access Point Enclosure System enables deployment of industry standard MIMO enabled access points in ATEX and IECEx Zone 1 Hazardous Areas.
Extronics is the sole UK distributor for the Gecma range of remote computer data terminals and panel PC's designed for hazardous areas. The German-built Challenger and Explorer range have a particularly strong reputation for reliability and performance within the pharmaceutical market.
Engineering for hazardous conditions
The ATEX Directive has increased the demand for bespoke solutions in many areas of the pharmaceutical industry where standard products on the market are not always suitable to meet the user's requirements.
Extronics multidiscipline capability, matched with a high level of expertise and ingenuity, provides the diversity necessary to engineer solutions based upon various concepts of protection for applications in hazardous environments. The engineering expertise of Extronics has enabled the creation of a range of innovative Exd solutions, which are available as standard items, and dramatically reduce both lead time and production costs.
With a growing reputation for highly professional engineering excellence, Extronics is at the forefront of the hazardous area engineering market. Whether the requirement is an explosion-proof or purged enclosure, or a complex package of equipment, every Extronics solution comes with comprehensive documentation. This will include regulatory documentation for ATEX, IECEx, FM, EC declarations of conformity and safety manuals, as well as all of the mechanical drawings and documents produced during the project.
Recent growth has meant an expansion to a new HQ and production premises near Manchester in the north of England. The new facilities provide an ideal production environment and include a broad range of CNC, milling, drilling and associated machinery. These enable Extronics to provide a comprehensive, flexible and responsive service for both standard and bespoke engineering requirements.
Tracking of assets and personnel
Through substantial investment in R&D and technical skills together with extensive wireless network experience, Extronics has developed a range of tracking solutions. These cover complete personnel mustering and location systems, as well as low-cost RFID tags for tracking assets.
One of the major problems with using RFID in pharmaceutical plants has been the poor performance of tags when near metals or liquids. The iTAG500 range from Extronics has a unique plasmonic structure, which overcomes these issues. In addition, as they are UHF tags, the read range of the iTAG500 range is up to 35m. Fully certified by ATEX, IECEx and FM, the iTAG500 is a complete low-cost, high-performance range of tags designed specifically for hazardous process areas.
Wireless networks for adverse operating environments
Over the last few years, Extronics has led the way in helping companies to unlock their data from hazardous areas via standards-based wireless technology. Through innovative product development, technical design capability and technical partnerships with companies such as Cisco® and Aruba®, Extronics has become recognised as a leader in this particular field. Applications once deemed impractical and costly are now a commercial reality.
iWAP107 is an access point enclosure system. The new iWAP107 allows the latest MIMO access points from market leaders to be deployed in hazardous areas, significantly improving wireless performance and reliability.
The iWAP107 features the revolutionary iSOLATE500 RF galvanic isolators, making all antenna ports intrinsically safe. This enables any standard antenna to be used with the system and allows conventional wiring of RF connections.
Designed for use in ATEX and IECEx Zone 1 hazardous areas, the iWAP107 is a perfect system to allow data to be unlocked from difficult process areas such as oil rigs and heavy petro-chemical sites. The iWAP107 has already been commissioned for use in deepwater production platforms where its gigabit Ethernet capability is vital in providing the necessary bandwidth.