Subcuject develops a wearable injection device for healthcare applications.
Our product is based on an osmotic drive engine designed for patients at home as an easy-to-use prefilled auto-injector.
Our upcoming device has few parts and no electronics, resulting in low production cost, designed as a prefilled disposable injector, so it requires no assembly steps by the patient. Furthermore, the device has a high force capacity and can inject high viscosity pharmaceuticals at a low flow rate.
Designed for a standard 3ml drug cartridge, the first version of the device allows for the use of standard filling lines, with no drug stability risk introduced by the device. The concept is flexible, and a design for up to 10ml of the drug is configurable.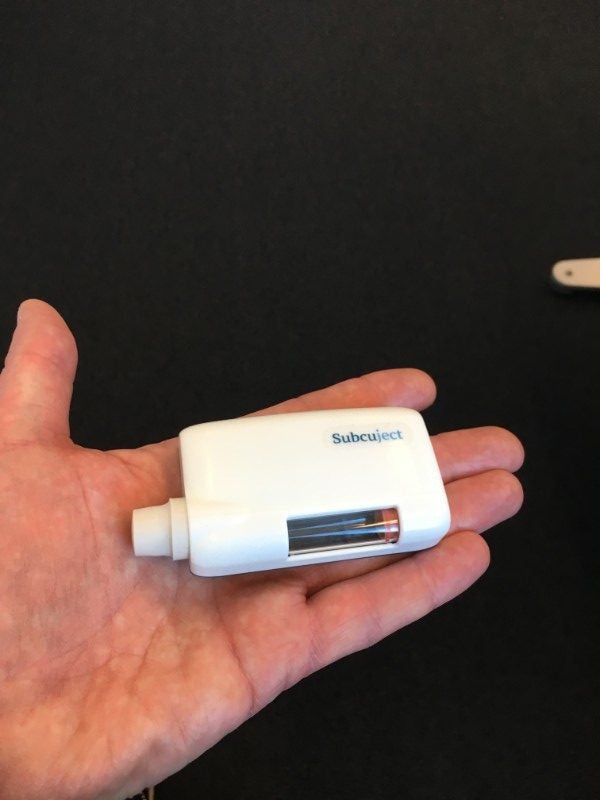 Subcuject was established in January 2017 to develop the wearable bolus injector.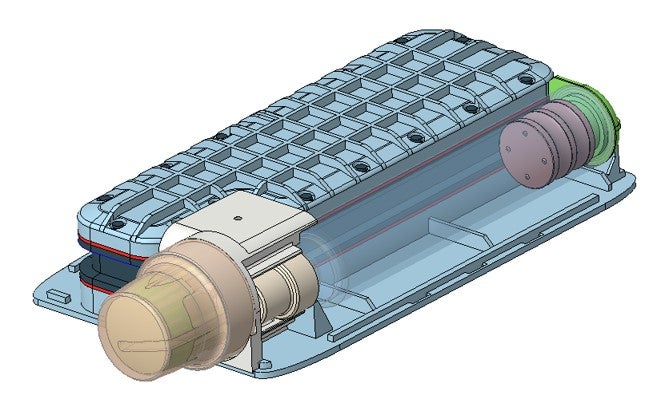 Current configuration of our devices deliver at a flow rate of around 1ml/min.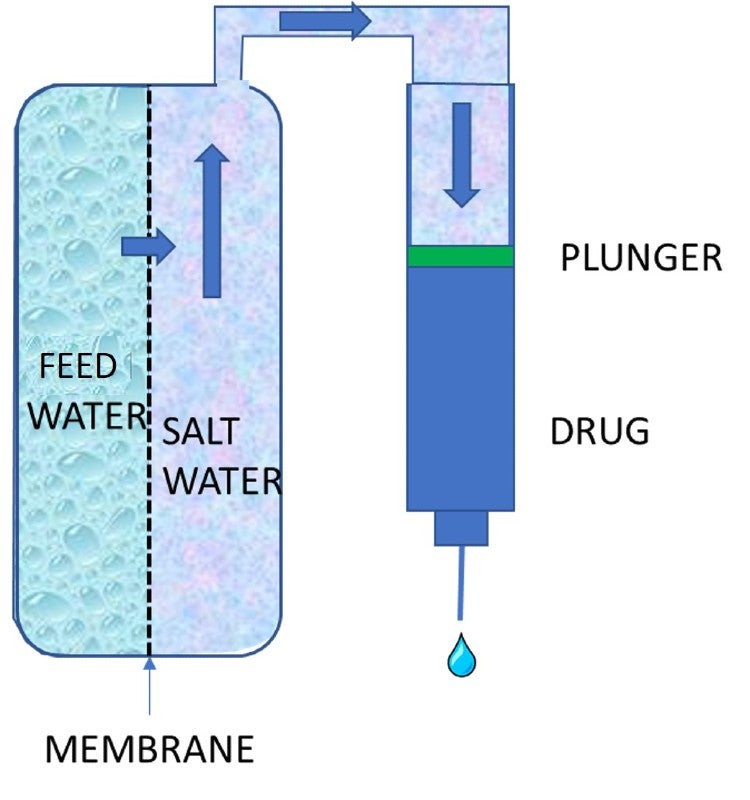 Regulatory development and manufacturing of the new device will be in collaboration with a global reputable CDMO.
Osmosis – a powerful drive system
Water and salt make up the device engine as opposed to conventional drive mechanisms using either motors and batteries or springs. Salt is released on one side of a semi-permeable membrane when the device is activated. An excess of clean water, then drawn into the salt side, drives the rubber stopper in a standard drug cartridge.
Current configuration delivers at a flow rate of around 1ml/min. However, osmosis can slowly build up high pressure, whereby device user can inject high viscosity drugs through thin needles, in contrast to a spring-based system that instantly releases the full energy.
Patient-friendly and intuitive injection devices
The device is intended as prefilled with drug and to be kept refrigerated; in the current 3ml configuration, the device housing is 76mm (three inches) long.
When the user attaches the device to the body, the needle inserts into the skin via the push of a button. When held in-hand, it should be rotated 90 degrees, anti-clockwise. The device is noiseless during the injection. Upon completion, the needle withdraws, and the user can remove and discard.
Cost-efficient wearable injectors
The part count in the device is low, allowing for a low price. Manufacturing cost is therefore in line with the cost of a standard prefilled, single-use auto-injector.
The 3ml device will be ready for regulatory development of combination products in 2020. The device can be configured up to 10ml cartridges using the same base technology, in a custom design.
Regulatory development and manufacturing of the new device will be in collaboration with a global well-reputed contract manufacturing organisation (CDMO).
About Subcuject
Subcuject is entirely focused on bringing the large volume injector on the market.
Our management team and board have years of experience and track record in MedTech, pharmaceuticals and drug delivery. The company is privately held.