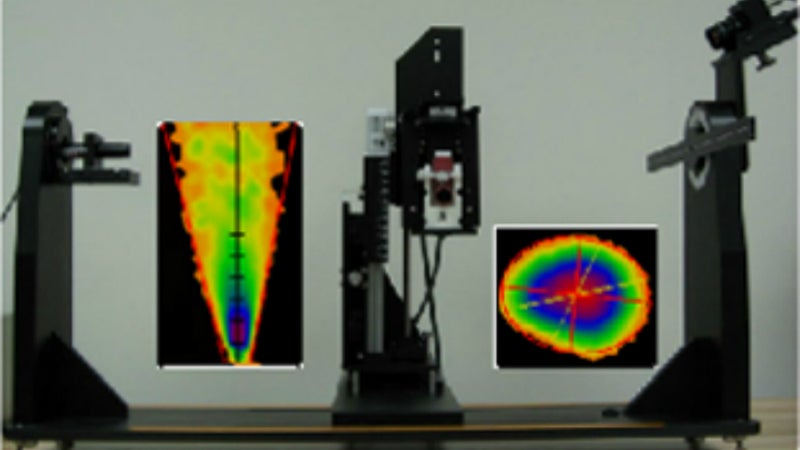 InnovaSystems is an engineering company that since 1989 has been a leading provider of automated test solutions for pharmaceutical drug delivery systems. Ask around; people in the business know us and they trust our products.
Our instrumentation is designed to help the pharmaceutical scientist perform the in vitro testing that the US Food and Drug Administration (FDA) recommends is performed on nasal sprays and metered-dose inhalers (MDI), such as:
Priming / repriming
Tail off profile
Dose weights
Dose content uniformity (sample preparation)
Spray pattern and plume geometry
Facilitates droplet sizing
We are also involved with test and characterization of iontophoretic patches, gels and topical creme delivery systems.
Actuators for nasal sprays and MDIs
We can supply you with any style actuator you need for your nasal sprays and MDIs – force or velocity based or both, pneumatic or electrical. If you need to validate the choice of actuation parameters, we have hand actuation monitors that will directly extract force and velocity parameters from hand actuations.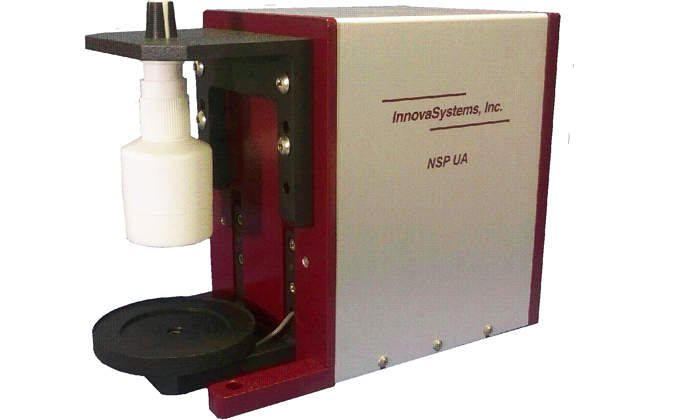 Electrical universal nasal spray actuator that operates in either force or velocity mode.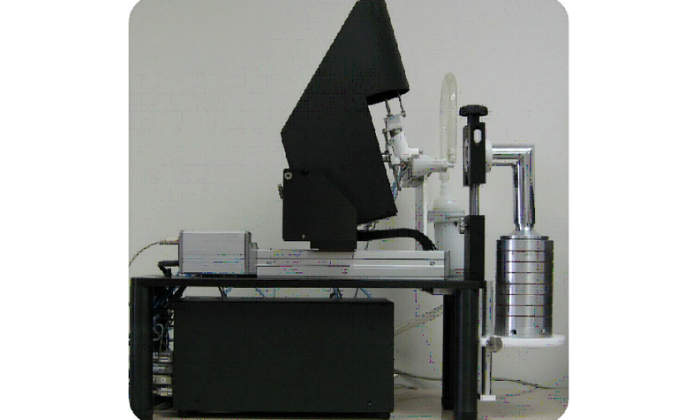 The MDI actuator will agitate the MDI stem inverted or non-inverted and then fire the product into either the waste port or cascade impactor.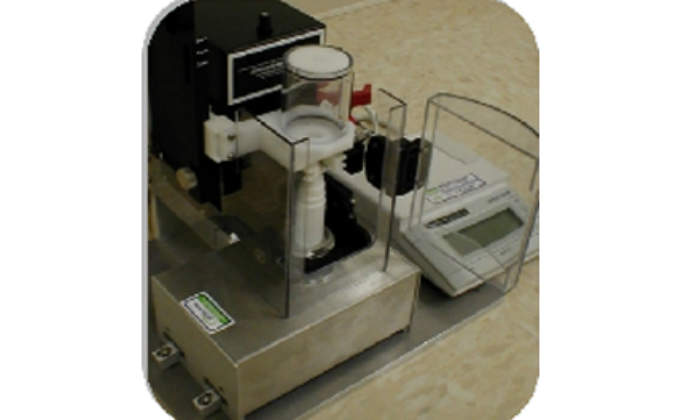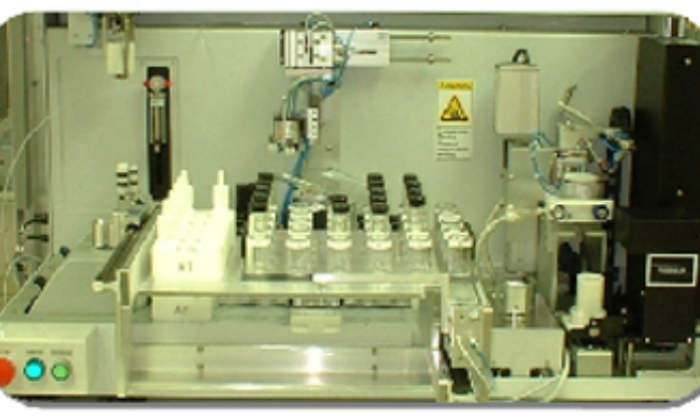 Pump actuation weight station for automated dose weight determination of individual nasal spray pumps.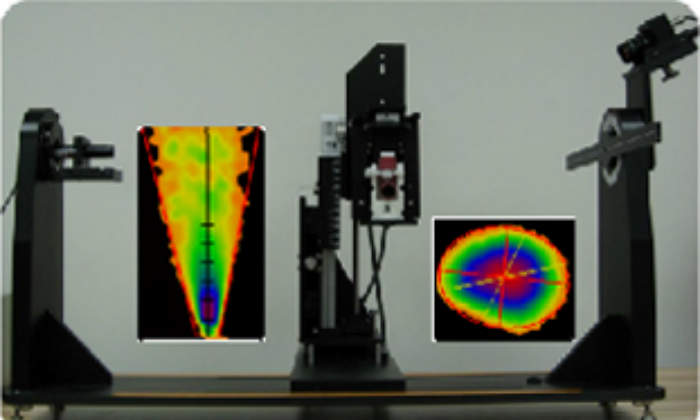 Fully automated system for nasal spray dose weight determination. In addition spray samples are automatically prepared for dose content uniformity.
The actuators are the cornerstones of the test stations that deal with the compendial test requirements for priming / repriming, dose weight, content uniformity sample preparation, spray pattern and plume geometry. The stations are designed to be scalable to accommodate the different capacity needs from R&D to QC environments.
Actuators for single / multi-product dose weight testing
Single-product dose weight testing may be performed on a pump actuation weight station (PAWS) consisting of an actuator and a balance. As the pump is actuated the dose weight is automatically recorded in the software. This system also allows for manual dose collection.
Multiple-product dose weight testing may be performed on a NSP-DW or MDI-DW station. A gantry system sequentially moves 20 samples between the test rack and the actuator. Actuation and dose weight registration happens without any need for supervision. Waste material is handled through a vacuum system to a filter.
Preparation of samples for dose content uniformity
Preparation of samples for dose content uniformity may be added as a feature to the DW station. A further gantry system now handles capped sample tubes and brings them to the actuator where a spray sample is delivered to the test tube. A predetermined amount of solvent is added to the spray sample which subsequently is capped and agitated in its preparation for DCU.
Weights are documented from every single step and all data ported to an ASCII file which subsequently may be streamed to a LIMS system. The return on investment is remarkably high if a complete stability study is considered involving 10,000 tests including waste sprays, dose weights, DCU, multiple strengths, multiple lots and multiple pulls.
Agitation and actuation of MDI canisters
The pneumatic actuation principle is applied in the Fire Down 10 (FD-10) which allows simultaneous agitation and subsequent actuation of ten MDI canisters at a time, eliminating the extreme tediousness of performing 'Dose Content Uniformity (DCU) Through Container Life'. The discharge is evacuated to a filter through a vacuum system. This is a compact stand-alone system with a touch-panel user interface.
Automated digital acquisition of the spray pattern / plume geometry of NSPs and MDIs
Traditionally spray pattern and plume geometry have been performed with impaction systems such as TLC plates and fast speed cameras. InnovaSystems has developed a highly versatile and productive, non-impaction laser-based system that allows automated digital acquisition of the spray pattern and plume geometry of both NSPs and MDIs. The camera is positioned at a fixed angle with respect to the plane of the laser light sheet, which eliminates the need of recalibration when changing between pattern and plume geometry measurements.
Testing of OINDPs, MDIs and nasal sprays
InnovaSystems provides solutions to meet the needs of laboratories' to improve productivity, throughput, accuracy and reproducibility of results.
These solutions include products to support testing of orally inhaled and nasal drug products (OINDP) such as metered-dose inhalers and nasal sprays, as well as iontophoretic patches and custom stations that result from the integration of standard laboratory operations such as weighing, diluting, mixing, capping/uncapping and barcode reading.