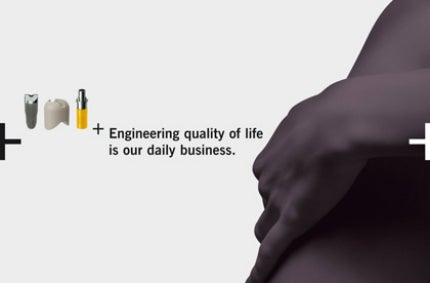 Cendres+Métaux is a specialist provider in services for the design and manufacture of implantable, micromechanical components and systems with intricate structures comprising titanium alloys and precious metals.
The company also provides non-metallic implant solutions with machined or moulded components made from advanced, high-performance polymer, polyetherketoneketone (PEKK).
Cendres+Métaux is accredited and certified to ISO:13'485 / 9001 / 14001 standards and also as FDA registered.
Engineering and packaging services for pharma products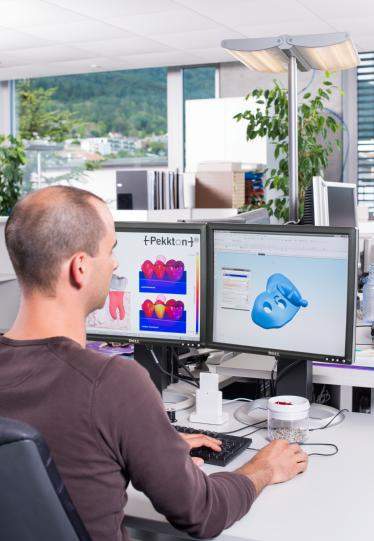 We provide a comprehensive range of R&D services. Our engineers conduct a feasibility analysis and ensure an ideal manufacturing process for serial production.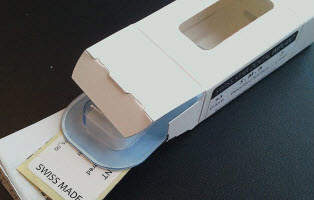 We provide an extensive range of standard packaging options available: trays, deep well trays, tubes, capsules, blisters, peel pouches etc. Nearly all of which can be adapted to your requirements.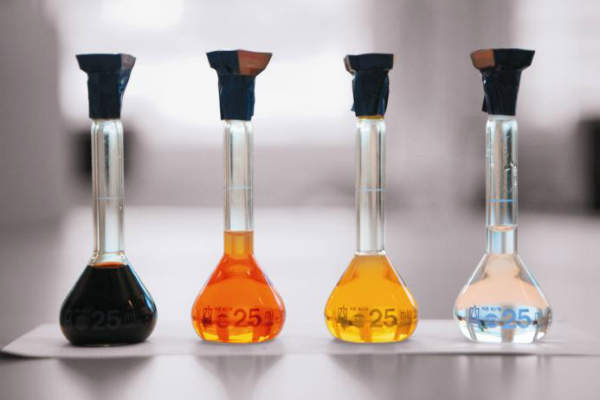 We offer metallurgical analytics. Our accredited labs make independent testing decisions, employ highly trained staff, work with validated methods and are able to trace the tested merchandise back to the test results.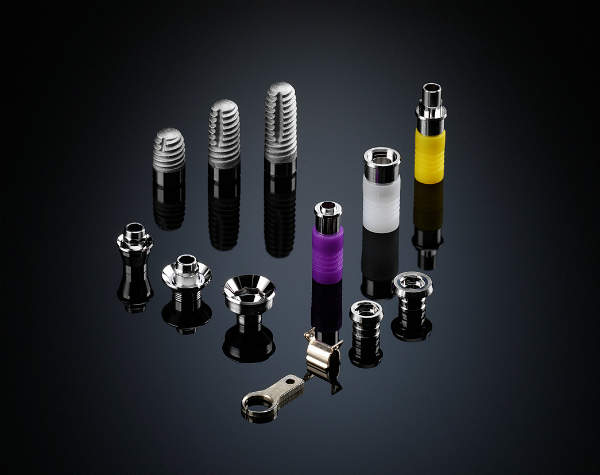 Precise turning and milling competences are key to our success, but also ffer a broad range of manufacturing competences.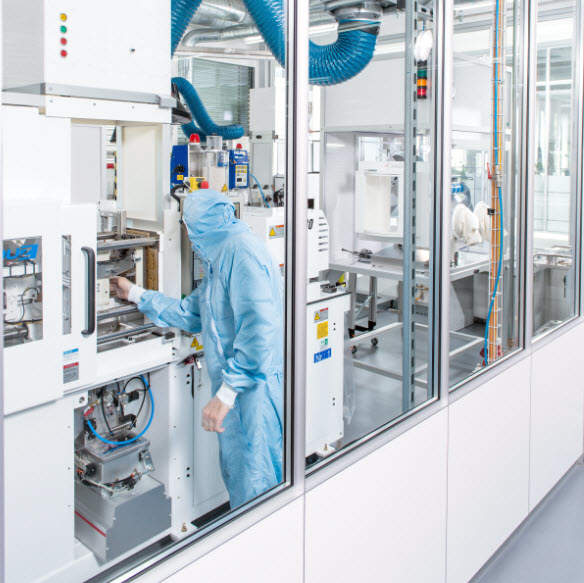 We offer injection moulding services, with a capacity of 11cm³ per machine.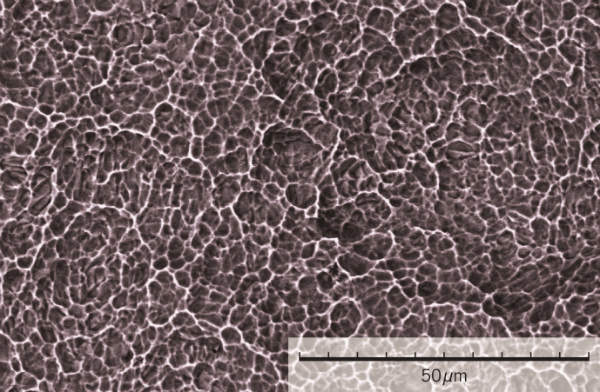 We offer varied surface treatments, which are all designed to meet your specific requirements. This is a structured surface of a dental implant seen through a microscope.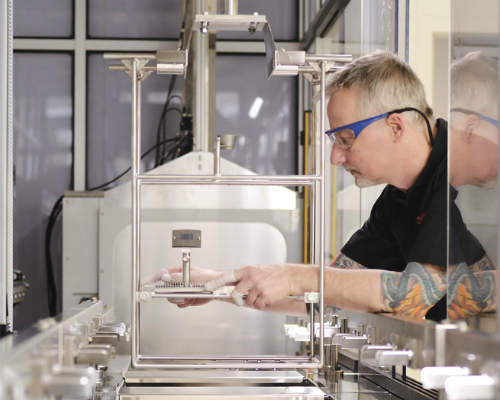 We are constantly monitoring the production environment and validated cleaning processes to ensure a safe and traceable manufacturing operation.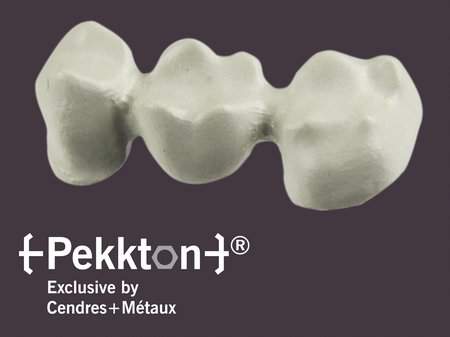 Pekkton® is based on Polyetherketoneketone. With its greater processing flexibility, the Pekkton® line will contribute to the development of successful products that provide both structural and aesthetic satisfaction.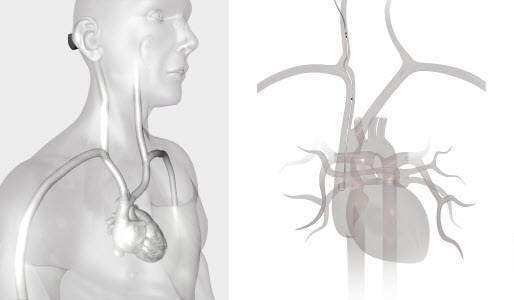 Our marketing support and animation team provide an impressive visual impression.
We provide a reliable source of micromechanical components for new medical devices and our experienced team of engineers and sales people are available to provide technical advice.
Items offered include capsules, blisters, tubes, peel pouches, tray and trays deep well trays for our packaging range. Almost every item can be adjusted according to specific client requirements. Should the exact packaging solution not be available, we are able to create one especially.
Inspection and certification of pharma devices
To ensure a consistently high-level of quality, we continuously record dimensions, materials, surface finishes and packaging.
If required, this process can also include the establishment of the relevant legal documentation, in which case the quality management and regulatory teams will advise you in this matter.
Micromachining, casting and processing of previous metals
For refining, casting and processing of precious metals, the company has more than 125 years of experience.
We have designated metallurgical and analytical laboratories that are accredited to ISO/IEC 17025 standards, ensuring that the optimum quality requirements are met for homogeneous alloys. Before being processed further into products, all our casts are initially analysed, documented and approved.
Biocompatible precious metal fine wires, strips, sheets and bars can all be customised.
Our wires provide a high level of radiopacity, they are biocompatible and used in numerous permanent implants. They consist of a surface that is totally even and manage to sustain the tightest tolerances.
Materials testing laboratories
New materials are tested and characterised at our in-house laboratories, where we also verify quality of alloys and study any inconsistencies.
Regular inspections of our analytical laboratory are performed by the Swiss Precious Metals Control authorities. Essential procedures have been accredited by the Swiss Accreditation Service, registered under STS 174 and meeting ISO/IEC 17025 regulations.
High-performance polymers
Cendres+Métaux recently launched a high-performance polymer called Pekkton®, based on OPM's OXPEKK®-IG. Pekkton® will allow customers to break new ground in dentistry product development.
Based on polyetherketoneketone (PEKK), Pekkton® has been developed specifically for dental applications. It offers crystalline and amorphous structures, meaning a wider range of products can be offered.
In addition, the crystallisation rate in the material is slow, achieving tight tolerances without costly and time-consuming post-treatments.
For implantable medical devices away from the mouth, Cendres+Métaux provides a high-performance polymer called OXPEKK-IG. OXPEKK-IG200 offers a similar a level of high-processability to Pekkton®, including optimal flow and crystallisation kinetics. In addition, it also has substantial mechanical properties, with 50% greater compressive ultimate strength than PEEK, and most other properties are around 10%-15% greater than PEEK.
Marketing documentation and 3D animation
Support can also be provided by use for clients' marketing. Should you want to show an implant in action on your website, we have animations specialists available who are equipped with the latest 3D visualisation software to bring your ideas to life.
About Cendres+Métaux
Cendres+Métaux was established in 1924 in Biel/Bienne, Switzerland, and has a global workforce of approximately 430 people. We develop and manufacture specialist solutions for the dental and medical industries.