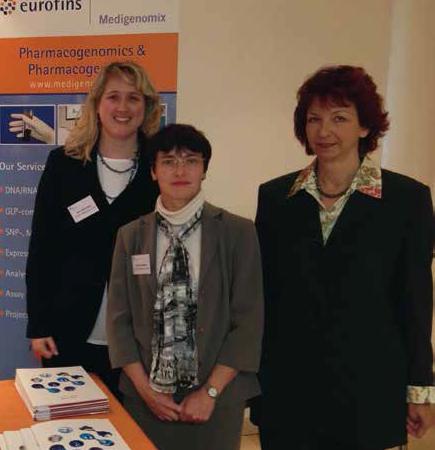 Adventitious viruses are a major safety concern in biological products. For a substance to be considered free of an adventitious agent, assays must demonstrate that a defined quantity of the biological product is negative for an agent at a defined level of sensitivity.
In vivo animal testing, in vitro cell culture testing, transmission electron microscopy and molecular assays like quantitative PCR (qPCR) are the current gold standards for viral safety testing.
However, if for example the cell substrate contains potential contaminating agents coming from a tumour derived cell line, then current standard methods need to be supplemented by using novel technologies.
Deep sequencing approaches via the Next Generation Sequencing (NGS) techniques may be the method of choice. They allow the detection not only of known viruses but also of unknown viruses or viral subspecies at the detection limit of qPCR-based methods.
At the Pathogen Safety Summit (Munich, November 27-28, 2012), the application of NGS testing approaches were introduced and intensely discussed. The application of NGS into routine testing of production cell banks is presently being evaluated by several biological and vaccine producing companies. Currently, NGS is used for initial characterisation of cell banks, but it's expected that this new technology will become a standard method for adventitious agent testing in the future.
There are still challenges that need to be overcome with regard to bioinformatic analyses as well as to the speed of the technological development. Furthermore, the biological relevance of the NGS data needs to be confirmed. In this regard the expectation is that with the ability to purify active viral particles and subject them to NGS analysis, this problem can be overcome.
Eurofins Pharma Services, thanks to this new service of Eurofins Medigenomix in Ebersberg, Germany, offers the detection of adventitious viruses in biologicals and biotechnological products by Next Generation Sequencing on platforms from Illumina and Roche 454. This complements the more traditional viral detection methods being offered at Eurofins Lancaster Laboratories in the US.
---
Eurofins Medigenomix's adventitious virus testing experts attend the Pathogen Safety Summit 2012; they are, from left, Dr Katrin Mansperger, Dr Birgit Ottenwälder and Dr Brigitte Obermaier.
Pharmacogenetic and pharmacogenomic analysis of the effects of pharmaceutical compounds helps to realise the concept of individualised drug therapy or personalised medicine.