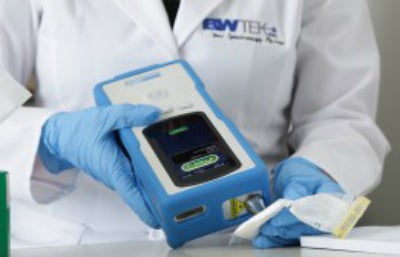 B&W Tek has announced its NanoRam series has full compliance to the latest version of the European Pharmacopeia Raman Spectroscopy chapter.
Revisions to the requirements occurred after Raman technology saw a rise in popularity in the Pharmaceutical Industry. Handheld devices will now be included in Supplement 8.7's General Chapter on Raman Spectroscopy (2.2.48), which will come into effect on 1 April.
The update will also include specific details on wavenumber scale-verification standards. According to a European Directorate for the Quality of Medicines & Healthcare press release, cyclohexane was kept while indene and naphthalene were replaced by paracetamol and polystyrene.
Director of Market and Customer Development Dr Katherine Bakeey said "B&W Tek is ready for these updates, and we're embracing the guidelines for published wavelength shift tolerances for polystyrene, paracetamol and cyclohexane, specifically for handheld Raman."
NanoRam is an instrument used for identification and verification of excipients, APIs, and intermediates. It has an innovative variety of accessories for sampling, an easy-to-use software, and a high-resolution touchscreen. It can be used by both technical and non-technical users throughout the manufacturing lifecycle of samples.
In accordance with the new revisions, NanoRam's tests have been modified to meet recertification protocols and regulatory standards.
Content uniformity (CU) testing is a crucial task in pharmaceutical manufacturing, as it ensures that each product that reaches a consumer contains a safe dosage...
B&W Tek is an advanced analytical instrumentation company that guarantees high-performance, high-quality, and solid regulatory compliance standards for all products.