Founded in 1985, Design Environmental is established nationwide in the United Kingdom and is also an international force as a leading designer and manufacturer of environmental and climatic test chambers. It has many blue-chip customers in the pharmaceutical, aerospace, automotive and electronics sectors.
ENVIRONMENTAL TEST EQUIPMENT MANUFACTURER
Design Environmental was purchased by the German Schunk group in 1998 and became part of the largest group of environmental test equipment manufacturers in Europe, bringing additional financial security and engineering knowledge to the company.
All design and manufacture of our environmental, temperature and climatic test equipment is carried out at our South Wales factory under an ISO 9001:2000 quality-management system, with calibration of temperature and humidity traceable to UKAS.
Design Environmental possesses service, manufacture and design temperature-testing chambers, as well as temperature and humidity, climatic or environmental, test chambers with single or multi-axis random-vibration tables for HALT HASS testing.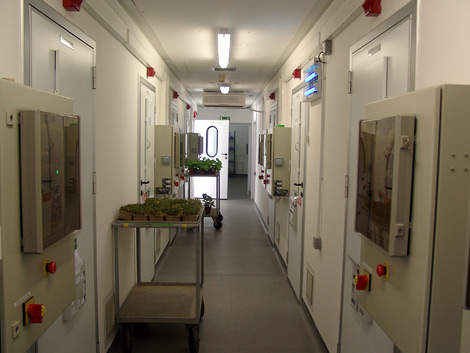 Temperature and humidity-controlled rooms.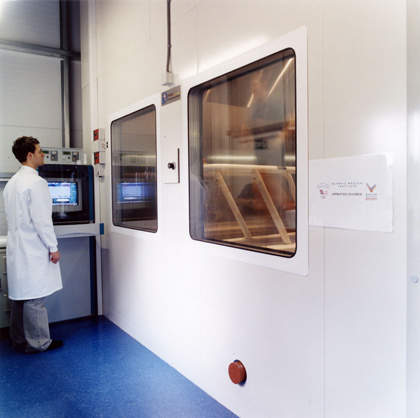 Hypoxic sports science room with temperature, humidity and oxygen content controls.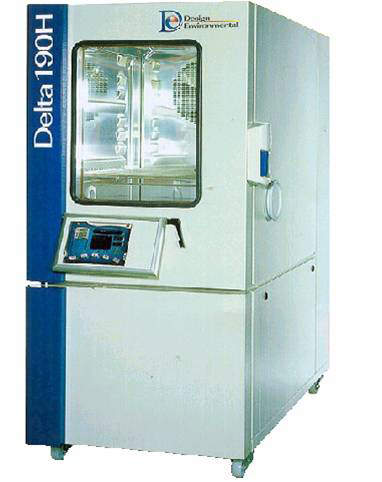 Temperature-only and climatic chambers from bench-top to walk-in rooms.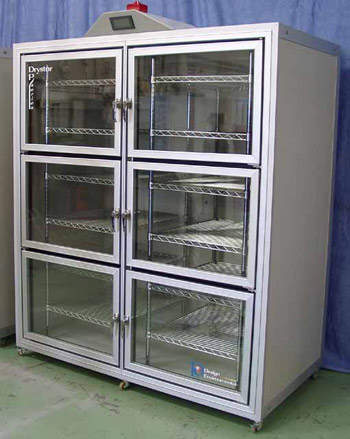 Drystor low-humidity storage cabinet to IPC/JEDC J-STD-033.
Temperature combined with multi-axis random vibration for HALT HASS testing.
CLIMATIC AND ENVIRONMENTAL TESTING CHAMBERS
Standard models of environmental testing or climatic test chambers include bench top and floor-standing ranges, and – like the temperature-testing chambers – include large customised walk-in or drive-in rooms.
Walk-in rooms can be designed for customised applications for steady state-storage applications such as ICH, including either temperature-only or temperature and humidity control. They can also be supplied to provide hypoxic environments for sports-science applications.
TEMPERATURE TESTING CHAMBER RANGE
Our standard temperature-testing chambers range from BS bench-top models to Delta floor standing products, and onward to larger, customised, floor-standing walk-in or drive-in rooms.
LOW-HUMIDITY STORAGE FOR MOISTURE-SENSITIVE COMPONENTS
We have two standard sizes of Drystor cabinet to provide low-humidity storage for SMDs or any moisture-sensitive component, and meet the requirements of IPC / JEDC J-STD-033. Low-humidity conditions can be generated either by desiccant air dryers or by nitrogen purges for inert atmosphere long-term storage.
TEMPERATURE AND VIBRATION TEST CHAMBERS
The Sigma range of HALT HASS test chambers interfaces a temperature-test chamber with a multi-axis random-vibration table, offering a combined environmental test of rapid temperature-change and broadband random-vibration.
TEST CHAMBER CALIBRATION AND SERVICE
Our team of service engineers provide preventative maintenance, breakdown or calibration services traceable to UKAS. These are available for both our own and any other manufacture of temperature test, climatic-test or environmental-test chamber.