Gem Scientific designs and manufactures a complete line of the most dependable, feature-oriented and cost-effective refrigerators, freezers, walk-in rooms and wireless temperature monitoring systems for the pharmaceutical, blood bank, laboratory and vaccine markets. Our innovative refrigeration solutions meet the most stringent demands of uniform temperature and tight tolerances while maximizing storage capacity.
Pharmacy refrigerators, freezers and walk-in rooms
Safe, stable temperature performance is of the utmost importance for the storage of pharmaceutical samples, drugs and other materials. Gem pharmacy refrigerators and freezers are built to provide safe, stable temperature performance and tight tolerances to maximize storage capacity and provide easy access to products.
Most of our models include an expansion valve system for quick recovery after door openings, LED digital temperature readout on our easy-view front panel, triple-pane heated glass door for superior insulation (upright refrigerator models), foamed-in-place insulation and key lock handles for added security.
Blood bank refrigerators, freezers and walk-in rooms
Every Gem blood bank refrigerator, freezer and walk-in room consistently provides precise temperature control for safe and efficient blood and plasma storage and tight tolerances to maximize the storage capacity of every model. The expansion valve mechanical systems on most of our refrigerators respond to quick reduction of heat loads to ensure stored products' integrity.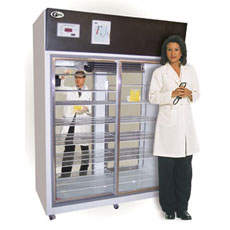 Two-door pharmacy, laboratory and vaccine refrigerator pass-thru.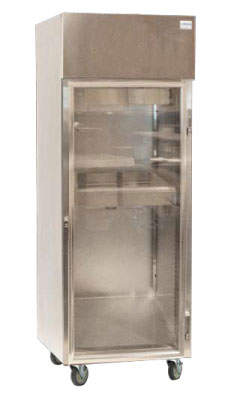 4020 GD laboratory and vaccine refrigerator.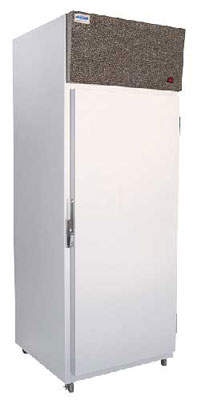 One-door pharmacy freezer.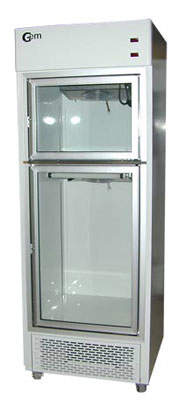 Combination refrigerator and freezer.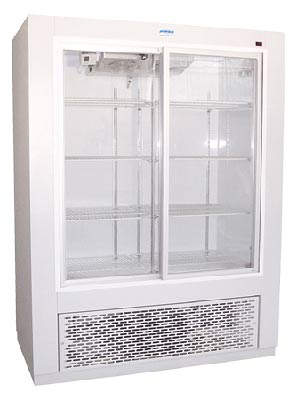 The 45 pharmacy, laboratory and vaccine refrigerator.
As a leader in custom walk-in rooms, our refrigeration systems are developed to meet your specific space and temperature storage needs and are available as refrigerators, -22°F freezers, and combination refrigerator and freezer. Our products are designed to meet the strict requirements established by the AABB, ANRC and FDA for the storage of whole blood and blood components.
Laboratory refrigerators, freezers and walk-in rooms
Preserve your research and ensure the viability of your samples with refrigerator and freezer solutions that meet the uniform temperature and demanding tolerances of the laboratory environment. Our uniquely engineered expansion valve mechanical systems respond to quick reduction of heat loads, ensuring your stored products' integrity and keeping critical materials at a constant temperature.
Vaccine refrigerators, freezers and portables
Meet the most demanding vaccine storage requirements with Gem vaccine refrigerators, freezers and portable refrigerator / freezers. Our units are designed for precise vaccine storage needs and meet CDC compliance temperature requirements.
Gem portable vaccine refrigerator / freezers are built to perform in even the harshest conditions to reliably store and transport temperature-sensitive vaccines and medicines. Powered by the latest generation of compressor technology, our units operate from 12VDC / 24VDC or 110VAC. Our vaccine coolers offer a new, more efficient compressor, upgraded stainless hinges, convenient carry handles, and removable interior basket for easier loading and unloading for end users.