When your customers expect – and demand – color consistency and accuracy, when color is a critical indicator of product quality or process control, when your reputation depends on the color quality of your product, you can trust HunterLab to provide the best, truest colorimetry products in the world.
At HunterLab, color measurement is our sole passion: we are the originator of the science, innovator of the technology, and the most widely known and respected name in the color measurement business. Color measurement is all we do, and we've done it for 60 years.
Spectrophotometers and color measurement solutions
Whatever your product, we have the right measurement solution. Our spectrophotometers are uniquely designed to provide calculations in a number of color measurement scales; for example, L, a, b, APHA color, the ASTM E313 for yellowness index, and the CIE lab color scale of L*, a*, b*.
Developed for the pharmaceutical industry, they measure reflected and transmitted color, achromaticity and whiteness of pharmaceutical products. Powders, tablets, capsules, topicals and dip strips are identified in reflection; solutions and syrups are measured in transmission.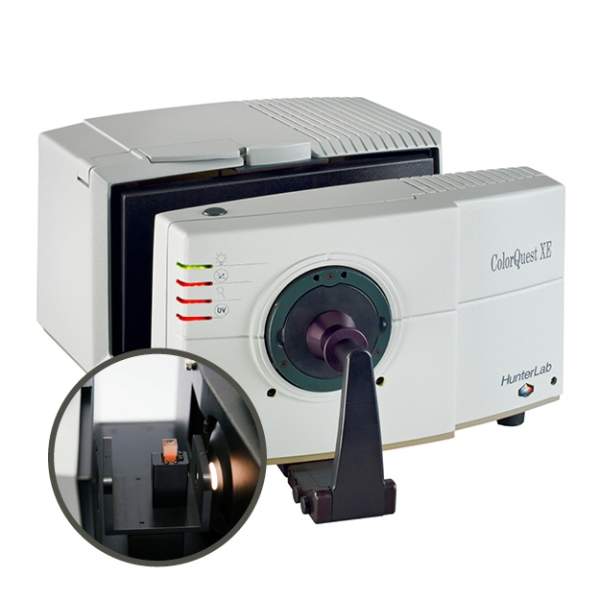 ColorQuest XE: a key feature is measurement versatility. It measures % transmission, transmission haze or reflectance in either large (25mm) area view or small (9.5mm). It also offers automated specular inclusion/exculsion multi-mode function.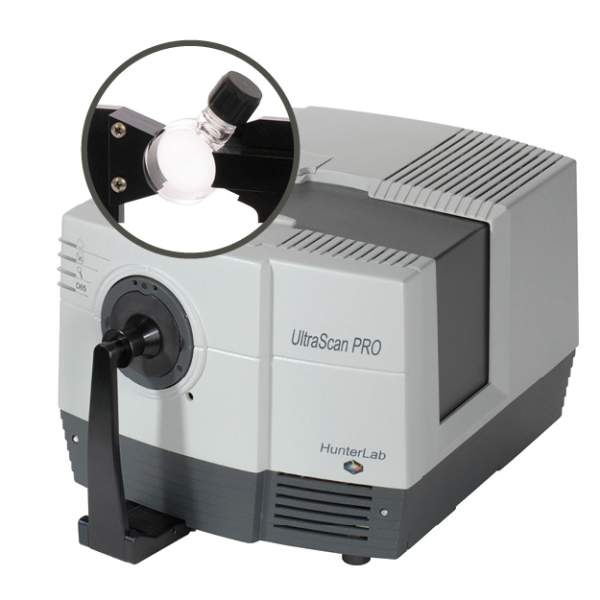 UltraScan PRO: meets CIE, ASTM and USP guidelines for accurate color measurement. A 5nm optical resolution enables the most precise result you can get.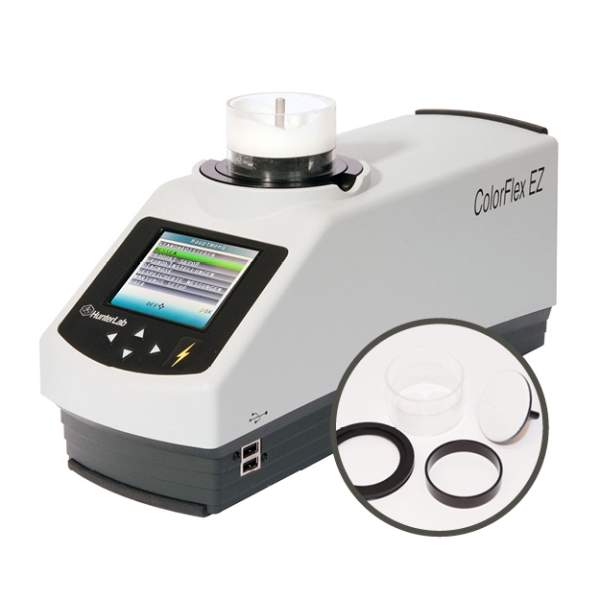 ColorFlex EZ: the all-in-one stand alone system is a reliable partner for all dry chemicals, granules, pigments, pressed powder plagues, resins and many more.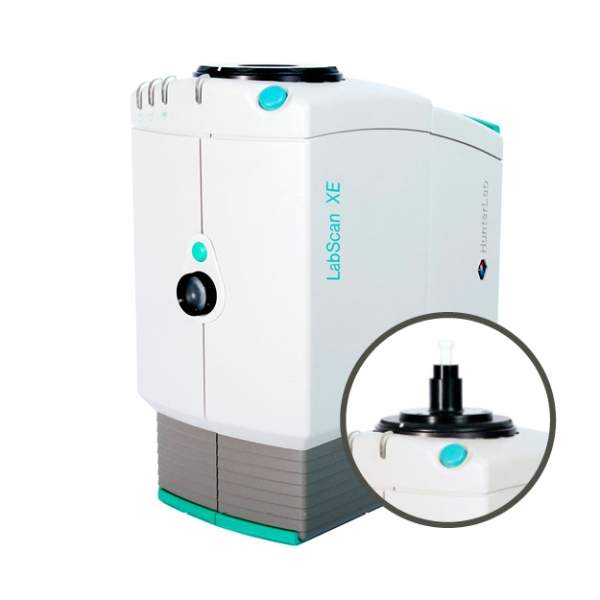 LabScan XE: the optional VSI feature of the LabScan XE offers automated variable sample illumination, from 3mm to 44mm. It has one of the largest reflectance ports in the industry – 44mm.
Our system allows you to custom tailor your HunterLab color analyzer to meet your specific needs. They are ideal for degradation studies as well as quality control. 21CFR Part 11 compliant software is available.
HunterLab color analyzers
With the ability to measure color in reflectance and transmission, the ColorQuest XE and UltraScan PRO are extremely versatile color analyzers. They can accurately measure a large variety of sample types, ranging from liquids to powders to creams, among many others.
Not only versatile with different types of samples, these color analyzers are also perfectly developed for very small samples like tablets, powders or liquids. Component parts are available for products where only the smallest amount of sample is possible because of short supply or high pricing of the product.
Rugged spectrophotometers
Simple to operate, its combination of small footprint and sample flexibility make the ColorFlex EZ spectrophotometer a popular choice for laboratories, especially considering its affordability and reputation for rugged construction.
Benchtop spectrophotometers
The LabScan XE measures many different types of samples with the largest area of view available in any benchtop spectrophotometer. One unique feature is its capability to measure translucent products such as creams, powder and lotions. Coupled with our powerful EasyMatch QC software, it is the right instrument for many sample measurement requirements.
Color calibration software
Powerful, versatile and easy to integrate into your existing process systems, EasyMatch QC color calibration software is the perfect complement to HunterLab instrumentation. EasyMatch QC provides you with unlimited ability to record and analyze measurement data.
If you would like to know more about HunterLab, or are interested in our range of colorimetry products, please contact us using the form below.