Labtech Machinery is a UK-based supplier of high-quality tablet production machinery. We offer a range of machinery to fulfil all the needs of tablet production. These include tablet presses, granulators, mixers and coating machines.
With our established contacts in Asia and Europe we are able to provide quality, reliable machinery to suit all levels of tablet production, from small research and development laboratories to full-scale manufacture. As a small, dedicated team, we strive to offer you cutting-edge technology at very competitive prices.
Granulation equipment
Granulation equipment is generally used to render powders to a specific form that facilitates their flow ability and handling.
Labtech Machinery supplies a range of granulators for both wet granulation and dry granulation. We supply smaller bench-top granulators as well as high-production machines capable of processing hundreds of kilograms an hour.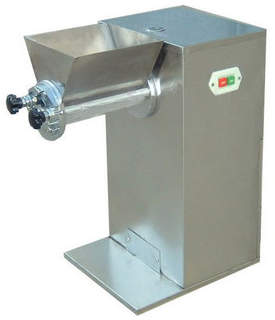 SG-60 oscillating granulator, capable of processing both wet and dry materials.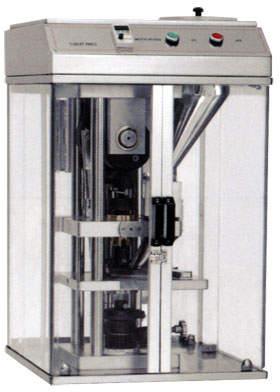 SP-25 single-punch tablet press, output: 3,600 tablets/hr.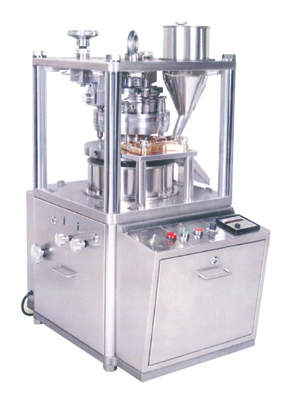 MRP-10B mini rotary press, output: 18,000 tablets/hr.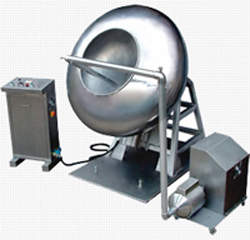 The CM-30 tablet coating machine ensures that an even coating is created.
Key products in our range of granulation equipment include:
SG Series oscillating granulator
DG Series dry granulator
Pharmaceutical mixing equipment
Thorough mixing is of high importance in the tablet production process. We are proud to offer a range of mixers for both dry and wet materials to suit all size requirements.
Key products in our range of pharmaceutical mixing equipment include:
VH Series high-efficiency mixer
TM Series trough mixer
MM Series 3D motion mixer
Tablet pressing equipment
We supply a vast range of tablet presses to cater for a wide variety of specifications. We offer single-punch presses as well as high-speed presses capable of pressing hundreds of thousands of tablets per hour.
Key products in our range of tablet pressing equipment include:
SP Series single-punch press
MRP Series mini rotary press
HSR Series high-speed rotary press
Tablet coating machines
Although not always essential, tablet coating plays an important part in tablet production. We offer five sizes of tablet coating machines to suit any set-up.
Our key product in this field is the CM Series tablet coating machine.