Millrock Technology is a provider of innovative freeze-drying technologies. We listen to the needs of the market and provide cost-effectivity in our product line. We offer cutting-edge technologies and optimized methods of freeze-drying.
Customized freeze-dryers
Millrock Technology manufactures freeze-dryers that are customized for the pharmaceutical / biotech market. We focus on one technology and market to best satisfy our customers' needs.
Design and manufacture of freeze-drying equipment
With more than 100 years' combined experience in designing, manufacturing and supporting freeze-drying equipment, Millrock Technology is the only third-generation (grandfather, father, son) freeze-dryer company in the world. The Thompson family also founded two other freeze-dryer manufacturing companies.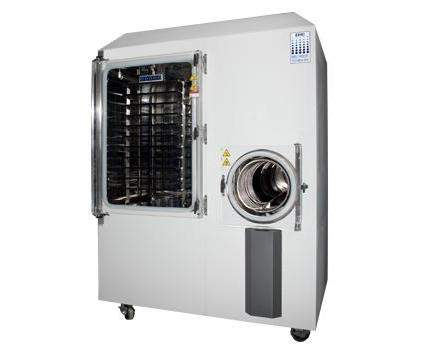 The EPIC™ Series offers up to 30ft² of shelf area with a pilot freeze-dryer / lyophilizer condensing capacity of 40l in 24 hours, making it perfectly suitable for small-scale production. It is a cost-effective unit that features an advanced user interface.
Millrock Technology designs and manufactures freeze-dyers for a range of applications in the pharmaceutical and biotech industries globally, including sterile and non-sterile production freeze-dryers.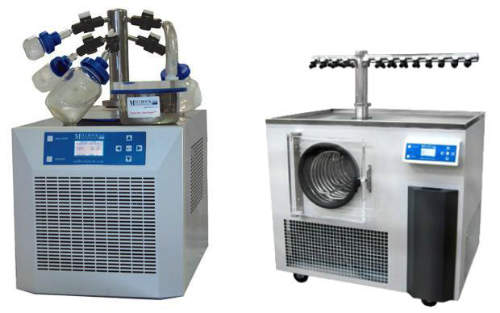 We provide cost-effective manifold freeze-dryers that deliver high-performance. They are highly suitable for laboratories requiring prompt a turnaround, with hot gas for fast and automatic defrosting. They are available in benchtop and console models.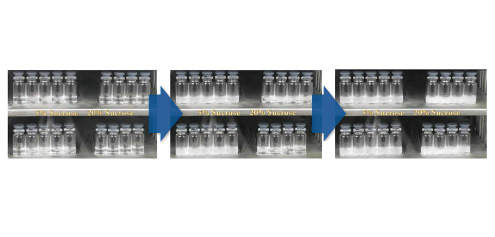 Our FreezeBooster® nucleation technology provides many benefits, including reducing freeze-drying cycle times, improved production throughput and production consistency, reduction of operations costs and stress on biological materials. It also eliminates the production temperature 'droop' that is commonly associated with high-pressure nucleation.
Our Auto-Dry™ system combines the most sophisticated freeze-dryers with the most powerful PC/PLC control system. It has been designed to optimize the freeze-drying cycle through an automated process. It is easy-to-use and process data can be easily accessed.
By combining our application and design knowledge with unique technologies, we offer the highest quality products at the best prices.
Millrock Technology is an innovator of freeze-drying equipment and technology, serving the pharmaceutical and biotech industries worldwide.
Freeze-dryers / lyophilizers
Millrock Technology offers freeze-dryers/ lyophilizers from the laboratory to production. Innovative technologies such as FreezeBooster™ Controlled Nucleation and AccuFlux™ Lyophilization Heat Flux Measurement and Control are available as part of your freeze-drying solution.
We pride ourselves in our responsiveness and product knowledge, with customer satisfaction our first priority.
Freeze-dryer Installation, training, maintenance and upgrades
We offer a comprehensive range of services for freeze-dyers, which include:
Remote support
Periodic maintenance agreements
Service agreements
Installation
Training
Control system upgrades
Lyo refurbishments (Lyo revival)
Our services extend beyond the Millrock brand. We also service, upgrade and retrofit non-Millrock freeze-dryers.
Contact Millrock today to discuss all your freeze-drying needs.