Salare manufactures polypropylene fume, filtration, and laminar flow hoods, as well as process stations, wet scrubbers, and the all-inclusive Maelstrom™ system. Products come in standard types, or can be customized to meet specific industry demands.
The company's solutions are manufactured to accommodate client's specific needs. Salare specializes in high corrosive environments and manufactures from high-tech plastics. Its unique method of plastic extrusion and butt fusion welding is very specialized and Salare's knowledgeable staff continue to explore ways of applying these in the manufacture of its products.
Fume hoods with wet scrubbing systems for air pollution control in pharmaceutical laboratories
Salare is the pioneer of the Maelstrom™ fume hood, which contains a built-in wet scrubbing system. The company first placed this high-performance wet scrubbing system in the footprint of a fume hood in 1995 and since its implementation, Salare has continuously strived to improve ways of increasing its efficiency and effectiveness.
Specialized fume hoods require ingenuity to allow the use of high-temperature hot plates inside the process area without compromising the cupboard. Salare has also added special features to deal with use of high-concentration acids and bases, allowing the systems to be used in production modes.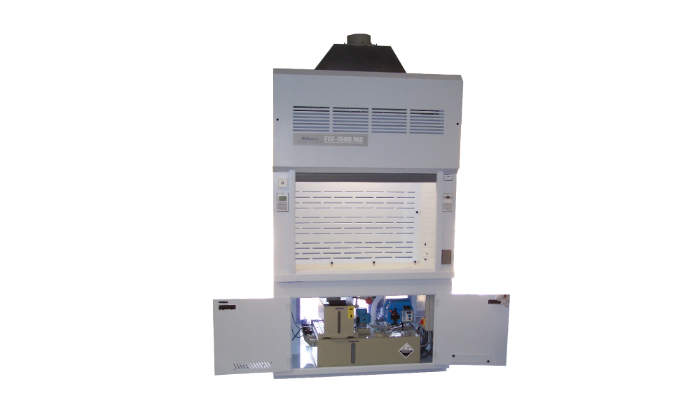 Salare's fume cupboards are made with stress-relieved, non-corrosive polypropylene.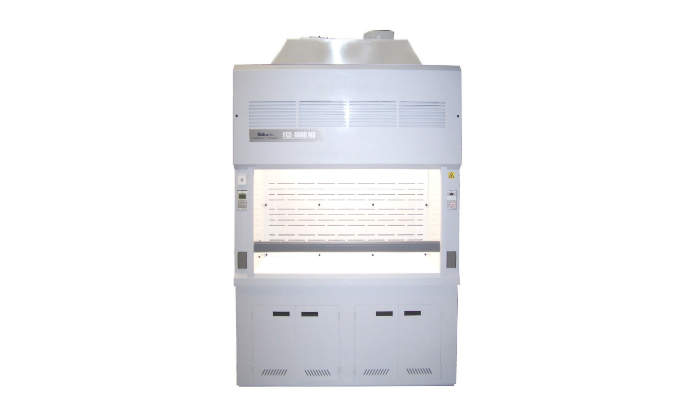 Designed for use in aggressive and highly corrosive environments, the fume hoods can withstand acids and solvents.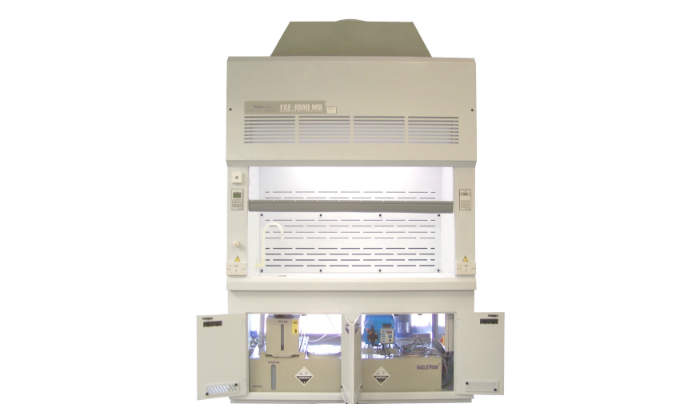 Shipped assembled and ready-to-use, the cupboards are configured for 120VAC, 60Hz electrical access or 220VAC, 50Hz.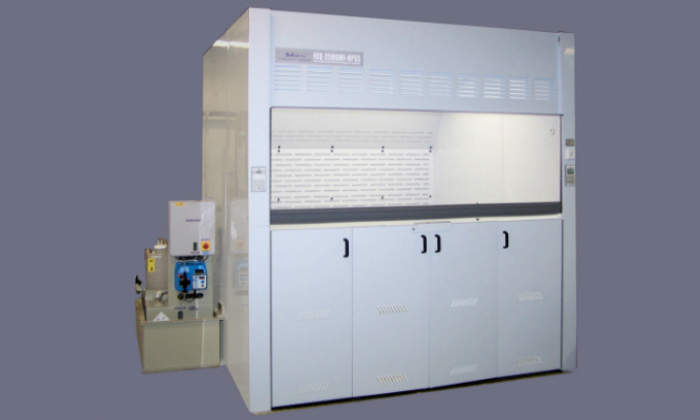 With options to be placed on an existing counter or include its own base cabinet, the single wall FCE fume hood is simple and easy-to-use.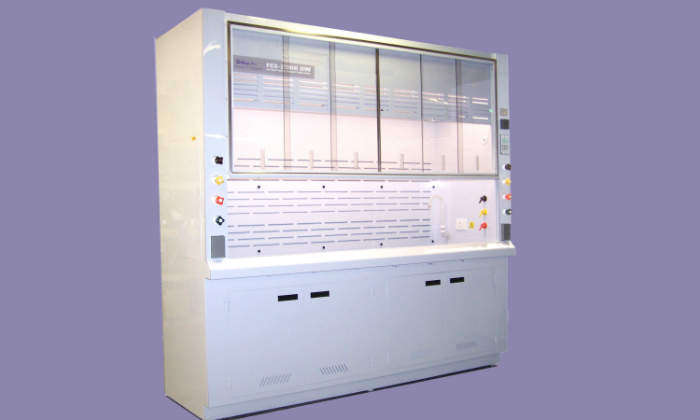 Salare's fume hoods are fully customizable to meet client's specific needs.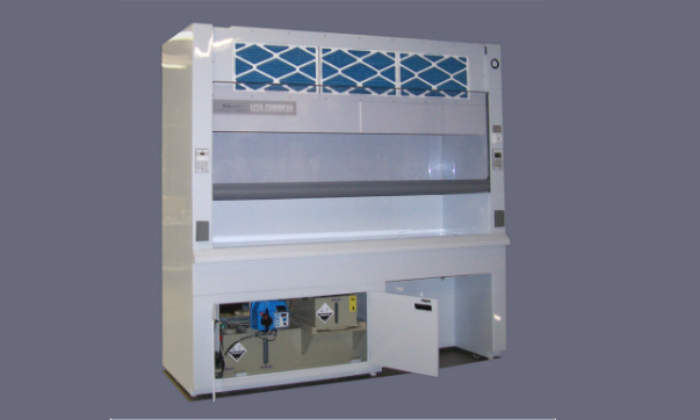 The units are built-to-order, the cabinets are designed with virtually no metal parts.
Customizable process stations, fume hoods, and wet scrubbers
Salare's ability to customize any of its standard products to meet customer requirements has long been its dominant strength. The company allows individual configurations and supply of all possible components required by the customer's specifications.
Dealing with highly corrosive processes is a niche market. Understanding the effects of chemical exposure to different materials and polymers is one of Salare's major assets. The company strives to learn the changing composition of polymers to prosper in this competitive market.
Flexible fume hoods or stations for full customization
Salare has developed and implemented ways of combining aspects of its designs to create a hood or station that is specific and well-suited to a client's needs. A specific product can be modified to include a wide range of aspects from Salare's standard products.
Salare's sales staff can discuss the modifications, 'cutting and pasting' the different features to form a completely individualized design. Most options are available and you can create your perfect process hood easily and efficiently.
Industrial wet scrubbing systems
The Maelstrom™ wet scrubbing system manufactured by Salare incorporates patented technology. This technology was first used by the Atomic Energy Authority Technologies (AEAT) and was primarily used in the nuclear industry. Its specific design incorporates impinging jet technology, which closely aligns two water jets to create a specific hourglass shape pattern.
Alongside the volume and pressure of the water, this pattern is then used to control droplet size to prevent atomization. This is very important in creating the mass transfer and absorption of molecules soluble in water.
Vortex technology is also used, which allows sufficient dwell time in the scrubbing chamber. The Maelstrom™ design and the absence of any media makes the system non-clogging, as well as self-cleaning for long-lasting and efficient scrubbing.
Salare is located in North Carolina and all of its products are made in the US.