Testo develops and manufactures test and measurement instrumentation for the pharmaceutical, life sciences, emission monitoring, food and energy sectors.
Automated alarm systems for pharmaceuticals
Testo specializes in portable combustion analyzers, temperature, pressure, moisture, and thermal imaging instruments. The company uses more 50 years of test and measurement engineering experience and expertise to provide high-quality instrumentation.
Testo offers a wide range of solutions to monitor environments, including data loggers and the automated Saveris alarm system.
Differential pressure and humidity transmitters are available as an accurate, stable, and easy-to-use solution to control critical cleanroom parameters.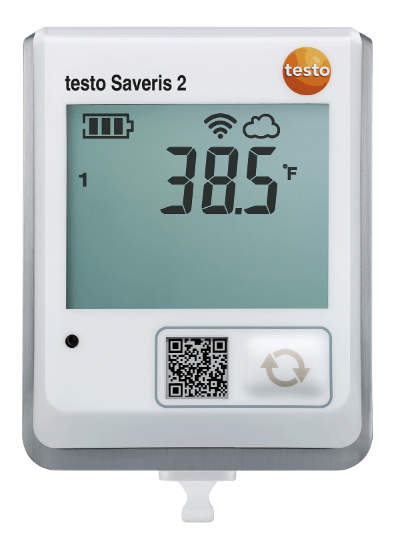 Saveris 2 wireless data loggers provide full control of temperature and humidity data.
Testo 184 data loggers travel with the cargo to monitor the temperature of sensitive goods.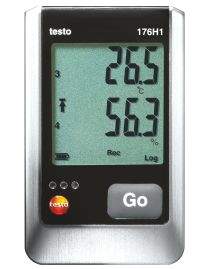 Temperature and humidity measurement information is recorded by data loggers and transmitted to the Testo Cloud.
Wi-Fi data loggers for temperature control
Testo produces Saveris 2 wireless data loggers for full continous control of temperature and humidity data.
Temperature and humidity measurement values are recorded by wireless data loggers and transmitted to the Testo Cloud, where they are stored securely and can be reviewed at any time.
Data from all user measurement locations is collected in the Testo Cloud, even if information is being recorded in multiple locations. Users will receive a warning text or e-mail if the temperature changes and can take action to prevent possible damage.
Data loggers for cold chain transportation
Testo provides data loggers that are suitable for temperature monitoring and quality data documentation while transporting pharmaceuticals.
Shipping temperature and environmentally sensitive products require a reliable logger that provides accurate data.
With Testo 184 data loggers, users can monitor every step of the cold chain. The loggers travel during freight and in loading rooms to monitor temperatures while the goods are in transit.
At the destination, users can confirm whether the proper storage conditions have not been exceeded. For detailed information, users can connect the logger to a PC, and generate a PDF report with the relevant data.
Testo ensures all required files and information are stored directly and securely, including configuration files, calibration certificates, instruction manuals and PDF reports.
Four-channel humidity and temperature data logger
The Testo 176 H1 data logger features a large display for monitoring the temperature and humidity in chambers and storage rooms.
The 176 H1 has external NTC humidity and temperature sensor connections. The logger also creates Excel spreadsheets, PDFs and allows data analysis using free software.