Vacuum Atmospheres Company (VAC) provides glovebox systems to safely handle air-sensitive materials in an inert atmosphere.
Founded in 1960, VAC focuses on providing high-quality products and has successfully delivered more than 8,500 systems worldwide to the scientific community, including universities, industry, and national laboratories.
Each unit is manufactured in-house to ensure thorough quality control (QC).
Inert glovebox and gas purification systems that do not require regeneration by the client
The NEXGEN is a cartridge-based system, supplied with features such as a rectangular antechamber, a vacuum pump (VP), automatic antechamber control, three adjustable shelves, and LED lighting. Blowers and purifier systems are included to ensure atmosphere integrity.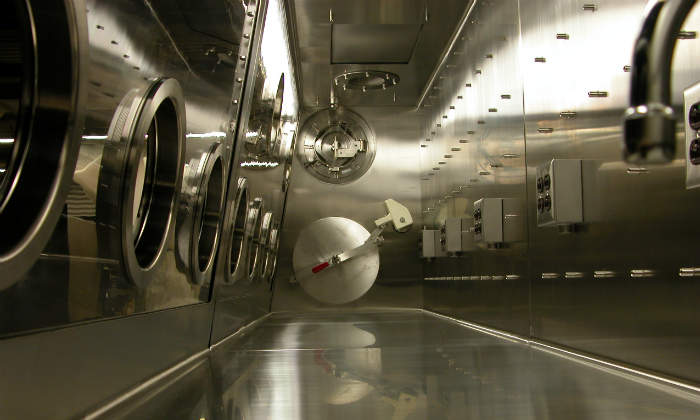 VAC's high-quality inert environment products can be custom designed to meet your requirements.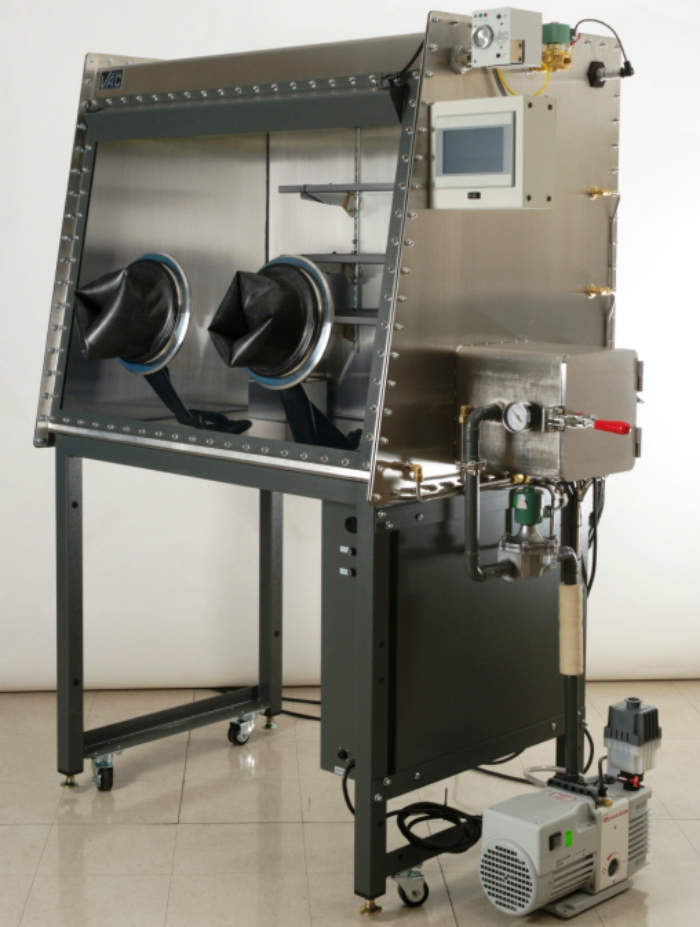 The NEXGEN is a complete glovebox system, with integrated cartridge-based inert gas purifiers, programmable logic controller (plc) controls, a 7in display, and an evacuable glove port cover. No regeneration required.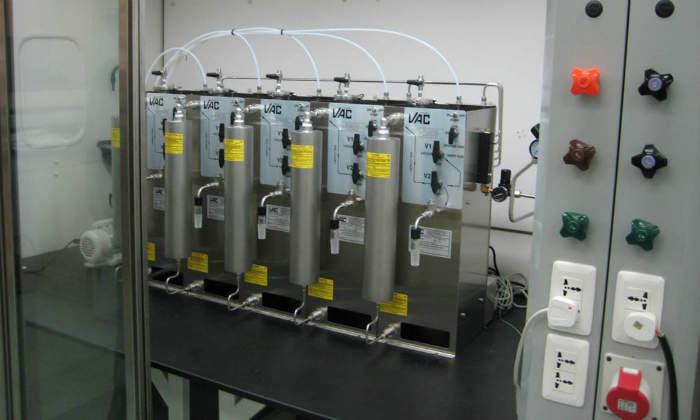 Solvent dryers are sold as separate modules and can dry up to 4l in six hours.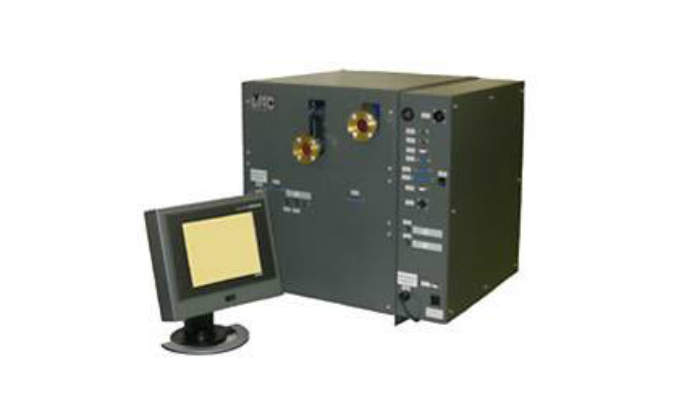 The VAC Nexus modular purifier is used in many applications including, nuclear, additive manufacturing, battery research, and organic light-emitting diode (OLED).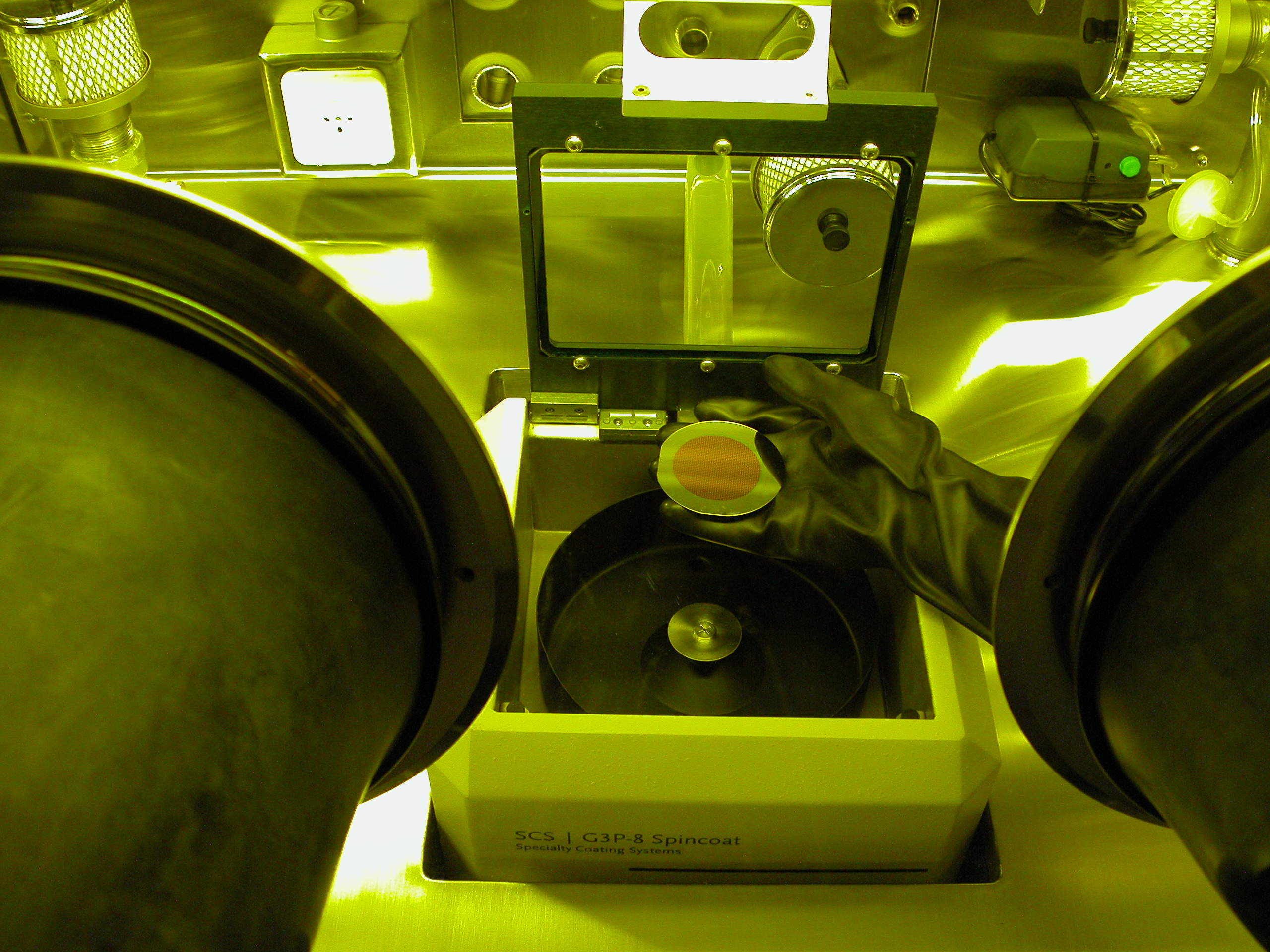 Application specific instruments can be integrated to meet user requirements. This picture shows a Spin Coater in a light sensitive application.
VAC's NexGen system uses independent purifiers to remove moisture and oxygen with user replacement purifier cartidges. Supplied fully activated and ready-to-use, the cartridges have a typical lifespan of one year and replace the time-consuming regeneration process. Together, these two purifier systems are monitored and controlled by a programmable logic controller (PLC) touchscreen interface, which maximizes efficiency.
NEXGEN is used by universities, laboratories, and industrial environments.
Modular inert gas purification system
The NEXUS Modular Purification System is made of a control module (CM), a purification module (PM), a display module (DM), and a VP. Each PM has a capacity of 40 cubic feet per metre (CFM) and its compact frame and flexibility means it is easily installed into any laboratory.
This modular system can include up to five purifier modules and is designed to provide up to 200 CFM flow rates. It can achieve more than 1 PPM oxygen and moisture. In addition, these systems can be added to existing gloveboxes. Consult VAC for glovebox leak rate specifications.
Solvent drying modules to remove moisture from organic solvents
The Solvent Purification Assembly is VAC's patented purifier that removes moisture from organic solvents.
Solvent is circulated through a purification / drying cartridge, providing high-quality anhydrous solvents. The purifier will remove moisture to 1 part per million (PPM). Oxygen is removed through inert gas sparging.
High-quality inert environment products manufactured to industry requirements
VAC produces and assembles all of its glovebox systems in-house at a high-quality 78,000ft² facility, meeting ISO:9001:2008 and NQA-1 requirements, which increases customer satisfaction and ensures VAC products are consistently reliable.
To help maintain a strong understanding of client needs and expectations, VAC also improves its products through customer feedback. Each innovative adjustment is implemented through a structured and documented design process.