Weiss Technik manufactures test chambers to assess the durability of pharmaceutical packaging under tensile stress and sterile filling.
The company ensures that products such as new drugs and pharmaceutical active substances are packaged under cleanroom conditions to meet US Food and Drug Administration (FDA) and good manufacturing practice (GMP) guidelines.
The results from Weiss Technik's testing rooms can be used as evidence of stability and compliance with regulatory frameworks when applying for product licences. The climatic conditions achieved by the unit meet those required by the International Conference on Harmonisation (ICH) guideline Q1A.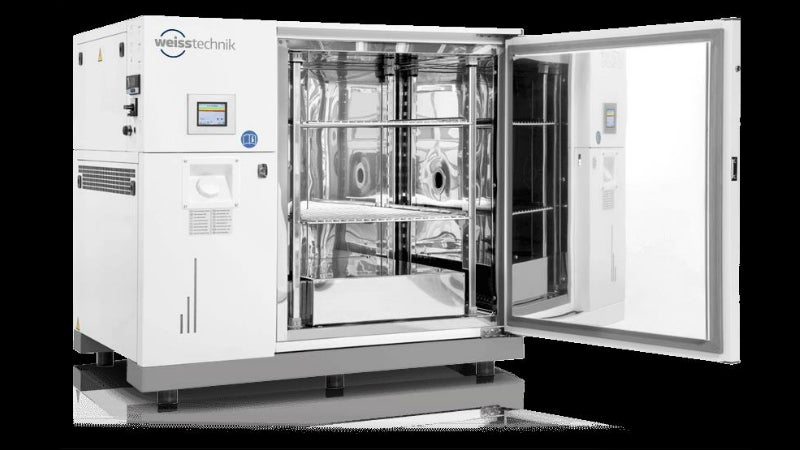 Weiss Technik produces walk-in test chambers for the optimisation of pharmaceutical packaging.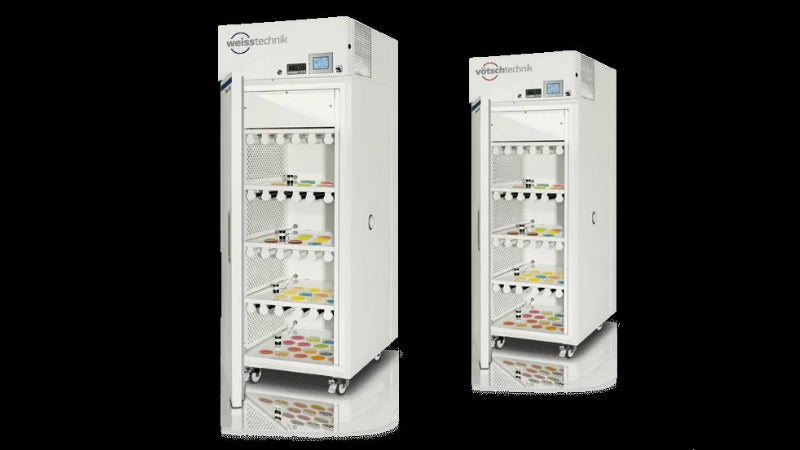 The cabinets assess packaging performance when temperature and humidity are adjusted.
Weiss Technik's S!MPATI software sends alarms when environmental conditions inside the units fluctuate.
Weiss Technik has developed its portfolio of test cabinets and chambers in close collaboration with the pharmaceutical industry to meet client requirements and ensure quality assurance (QA).
Temperature-controlled stability testing cabinets for medical packaging
Weiss Technik's pharmaceutical chambers have been designed to meet the requirements of test laboratories.
The Pharma Series features a wide range of units that are available in four chamber sizes. They provide consistent humidity and temperature, which are monitored with highly precise sensors.
These innovative cabinets comprise an easy-to-use control unit. While designed specifically for stability testing, the system can be used for other performance indicators that require similar temperature and humidity controlled conditions.
Walk-in test chambers for durability testing of pharma packaging
Weiss Technik's walk-in chambers ensure that pharmaceutical packaging can protect its contents from the variety of temperatures experienced throughout transportation and storage. This helps improve the properties, function and lifespan of blister packs.
The company's testing rooms offer the necessary protection for both personnel and products. They provide reliable results using polyurethane (PU) insulated cells that do not use chlorofluorocarbons (CFC). The testing rooms also contain a ceiling evaporator with an integrated electric heater and air-cooled refrigeration unit.
The standard height of a chamber is 2.7m, but this can be adjusted to meet client requirements. Cabinet volumes range from 10m2 to 300m2.
Recording and archiving software for test chamber conditions
Weiss Technik's S!MPATI software records and stores environment data within stability test chambers. The system sends alarms when temperature and humidity levels fall outside of predetermined parameters. It can also monitor light and ultraviolet (UV) intensity for photostability tests.
The software has customisable security settings to limit the access rights of each user individually. Data is encrypted to prevent manipulation.
The S!MPATI pharma software package meets FDA 21Code of Federal Regulations (CFR) and Annex 11 of the EU GMP guidelines.
About Weiss Technik
Weiss Technik has built one of the most effective teams of specialists to advise customers on suitable solutions for environmental and climatic test procedures.
Its solutions are deployed by many leading pharmaceutical manufacturing organisations throughout the UK for research, development, production and QA applications.
The company works closely with customers to develop solutions that meet their needs. It has a large team of factory-trained engineers that provide nationwide coverage and 24/7 support.
Weiss Technik offers different payment options from capital purchase to flexible rental schemes.
If you would like further information on the company's range of stability testing solutions, please contact Weiss Technik using the enquiry form.