Neuland is a contract manufacturing service provider (NCE APIs) and leading manufacturer of active pharmaceutical ingredients (APIs). Neuland Laboratories has consistently grown its business of APIs manufacturing for more than three decades, with an expertise in different therapeutic segments. The company has more than 1,000 employees strong its core competence lies in applying strong process chemistry to manufacturing in a regulatory environment.
Neuland has integrated and versatile good manufacturing practice (cGMP) facilities that are capable of handling complex requirements tuned to ensure seamless transfer of processes from small-scale through to validation and commercial manufacturing.
Manufacturing APIs
Neuland has developed processes for more than 50 APIs across various therapeutic categories in the laboratory and scaled them up to plant scale, as well as supporting several customers in highly regulated markets such as the US, Europe and Japan. Since 2000, Neuland has offered contract research and contract manufacturing services. Neuland's customers include large multinational corporations, mid-sized pharmaceutical companies and biotech companies.
Neuland's business model is focused on API services. The company is independent and financially strong.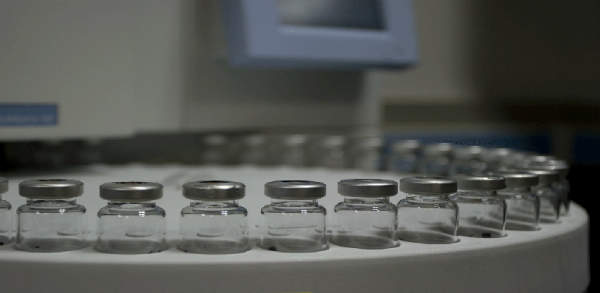 Neuland places a strong emphasis on API process development, with 17% of workforce in R&D. At present, more than 40 projects are managed by a unique project management system.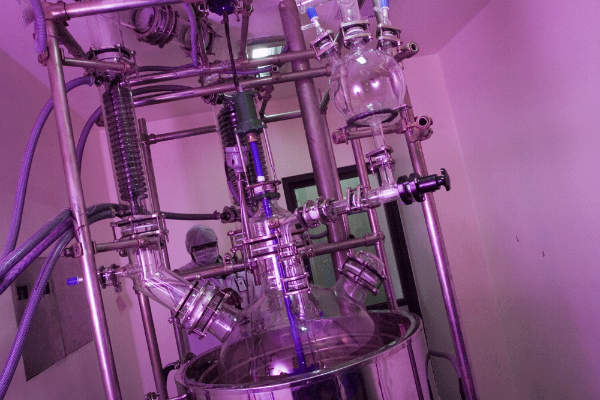 The company's environmental, health and safety (EHS) procedures are in compliance with regulations and expected of big pharma companies globally.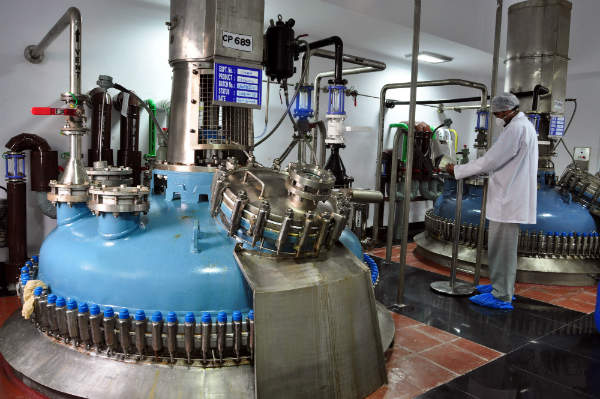 Neuland has a total reactor volume of 525,000l, with 30% free capacity.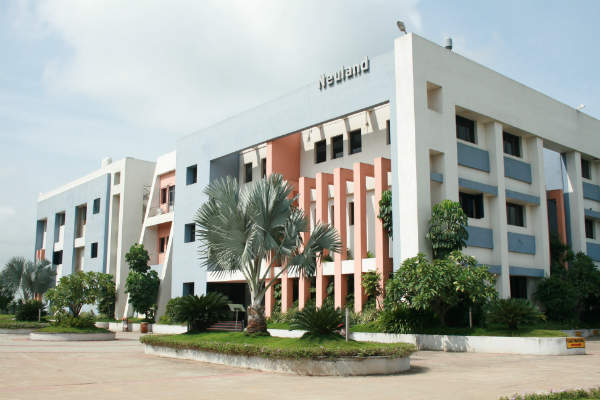 Neuland's stringent production methods and processes ensure the highest quality.
NCE small molecules development and manufacturing
The company has experience in supporting clients to file INDs, NDAs and MAA by supplying new chemical entity (NCE) APIs with CMC documentation in common technical document (CTD) formats. Neuland currently manufactures seven NCE APIs on commercial basis and supplying to pharma companies based in the US, Europe and Japan.
Neuland has scaled-up more than 350 processes, from gram to commercial, and filed more than 400 drug master files (DMFs) worldwide. Neuland's unique project management (Neuland GuarD) system revolutionised the way the projects are managed by the team. This unique management has helped clients overcome the difficulties involved in outsourcing projects to an overseas contract manufacturer. The Neuland GuarD approach ensures that clients receive the highest standards of transparency, flexibility and reliability.
Synthetic peptides
Neuland's peptide synthesis services include production of peptides from milligrams to multi-kilogram scales by standard sequential chemical peptide syntheses and segment condensation strategies. Neuland is root source of pseudoprolines on bulk scale to the companies around the world.
Neuland has lot of experience in the development and manufacture of Peptides in solution phase cost effectively. Neuland has invented a proprietary purification technology which helps to isolate more peptide API from crude peptide API (more throughput). Neuland filed a patent and it will be granted soon. The company can manufacture any peptide which is less than 15 amino acids in solution phase cost-effectively. Neuland is currently manufacturing a 31kg decapeptide in solution phase.
As part of the project, the company have validated the process in lab, transferred the technology to plant and manufactured twoMs in plant. The organisation is currently purifying the crude peptide in our cGMP peptide pilot plant.
Infrastructure and manufacturing capabilities
Process R&D centre:
180 scientists with separate departments for tech transfer, development QA and analytical
11 laboratories each equipped with five Kewaunee fume hoods
Dedicated lab for high-pressure reactions
Lab scale micronization
2 x 2litre auto claves (Hydrogenation). 1 x 5litre auto clave (hydrogenation)
Kilo lab with all with glass equipment (20litre to 100litre)
Analytical development centre with state-of-the-art equipment for analytical method development, validation and transfer to plant
Peptide R&D labs:
Two laboratories with ten fume hoods
Three preparative HPLCs. 2 analytical HPLCs
One lyophilizer
cGMP kilo lab:
USFDA pre-approval inspection for a NCE API
All glass vessels ranging from 50litre to 250litre, micronizer
cGMP pilot plant:
Two production areas with two Class-100000 clean rooms. SS reactors from 250litre to 1,600litre
GL reactors from 100litre to 1,000litre
High-pressure micronizer (90% <3 microns)
cGMP peptide manufacturing plant
3 x 100litre glass assemblies, two Lyophilizers, two preparative HPLC systems, dedicated QC area, Class-100000 clean room
Ability to produce 10kg-100 kg of peptide APIs, and high value complex building blocks
cGMP prostaglandin suite:
USFDA inspected in 2002, Class-100000 pharma area
Rotary evaporators: 1x5litre and 1x20litre, one preparative HPLC, one flash column, one flash pump
cGMP vitamin D2, D3 suite (high potency containment):
Class-100000 clean area
Analytical lab attached to facility
5x10litre four neck round bottom glasks. 1x5litre four neck round bottom flasks. 1x2litre four neck round bottom flasks
Hydrogenation capabilities:
5 x 10litre SS autoclaves, operating pressure: 100kg/cm2
1,000litre, 1,600litre, 2,500litre, 3,000litre, 5,000litre SS autoclaves, designed pressure: 10kg/cm2
Micronization:
Small scale to plant scale micronization capabilities
Currently micronizing APIs for COPD, ophthlamics, and injectables
Achieved PSD of D90, 200microns to less than 3microns
Manufacturing facilities:
Unit 1: USFDA inspected four times. All other major regulatory bodies inspected. Seven production blocks. Five Class-100000 clean rooms. Total reactor volume of 175,000litre. Reactors sizes ranging from 100litre to 5,000litre (both SS and GLRs)
Unit 2: USFDA inspected four times. All other major regulatory bodies inspected. Three production blocks. Five Class-100000 clean rooms. Total reactor volume of 350,000litre. Reactors sizes ranging from 100litre to 6,000litre (both SS and GLRs)
Chemistry and manufacturing capabilities
Neuland's chemistry and manufacturing capabilities include:
Fluoroquinolones
Deuterated molecules
Peptides in solution phase
Prostaglandins
Vitamin D2 and D3 chemistry
Carbohydrate chemistry
Macrolides / ketolides
Complex amino acids
Heterocyclic compounds
Chiral compounds manufacture