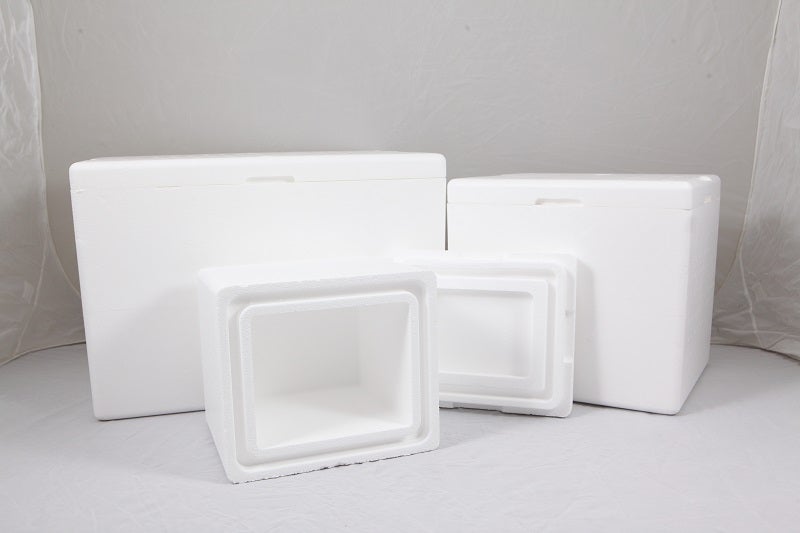 Creative Packaging is a cold chain manufacturer, supplying companies across the North America with expanded polystyrene (EPS) coolers, EPS six-sided panel shippers, refrigerant gel packs and refrigerant bricks, and corrugated boxes.
In addition, Creative Packaging owns a climatic simulation chamber for personalized validation testing for any temperature sensitive product.
EPS-insulated coolers for cold chain shipping
PacTemp™ Coolers features a dynamic, air-conditioned design, while protecting contents from ambient conditions for the shipping of cold chain products resulting in maximum effectiveness. Customers use these coolers to transport items such as pharmaceuticals and refrigerated foods.
The solutions incorporate specialized designs that creates a tight seal between the lids and base.
Creative Packaging Company
Creative Packaging offers custom-designed coolers in a variety of sizes.
Refrigerated gel packs for temperature-sensitive applications
PacTemp™ Creative Ice refrigerant gel packs are suitable for transporting cold chain products.
Available in a variety of sizes and types, non-toxic and reusable gel packs feature efficient energy transfer and long-lasting coldness, providing an accurate and consistent temperature within shipping containers.
Generally regarded as a safe substitute for ice, Creative Ice refrigerant gel packs are sealed in a heavy-duty, custom-designed film to keep consumable products at a specific temperature.
Creative Packaging's cold chain supply specialists help customers create the appropriate combination of shipping container and Creative ICE Gel pack to meet special project requirements.
EPS insulated panel containers
The customizable PacTemp™ Insulated Panel Container is available in a wide array of sizes. The six-sided insulated panel EPS solution provides cost-effective thermal insulation for temperature-controlled shipping applications, such as transporting medication or temperature sensitive foods.
Creative Packaging develops designs to meet the customer's cold chain requirements and assesses them in its testing facility to ensure the solution meets strict project requirements.
PacTemp™ Insulated Panel Containers can also feature customized printing on the exterior.
About Creative Packaging
Located in Shelbyville, Kentucky, USA, with over 100 employees, Creative Packaging has a 175,000ft² manufacturing facility spanning 26 acres. The company ensures all products are ready for any logistical requirement across North America.
Creative Packaging Company
6301 Midland Industrial Drive
Shelbyville
Kentucky 40065
United States of America