cab Technology supplies industrial thermal label printers, print and apply systems, label dispensers, and design software for pharmaceutical manufacturers.
Aimed to address the labelling requirements of the pharmaceutical sector, the company's systems are based on precision and accuracy.
Barcode thermal printers for pharmaceutical labels
cab Technology creates a comprehensive range of products such as two-colour industrial thermal and small desktop printers. Its portfolio incorporates state-of-the-art technologies, efficient design and innovative engineering.
The company prints labels as small as 4mm by 4mm. Its barcode thermal printers feature additional ports for necessary components to optimise barcode label applications.

The EOS 1 hybrid desktop label printer offers tabletop label barcode printer capabilities, a touchscreen display, USB and ethernet capabilities.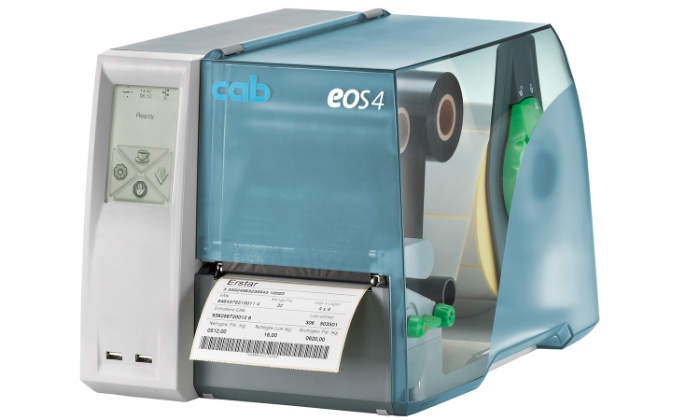 The EOS 4 entry-level tabletop thermal label printer features a touchscreen display, and USB and ethernet ports.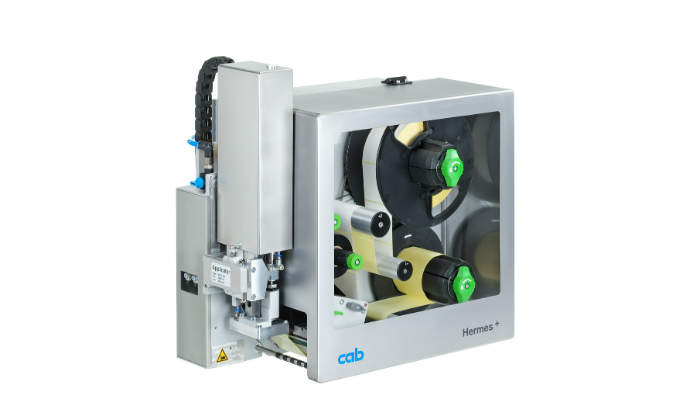 Available in widths from 2 inch to 6 inch, the Hermes+ industrial thermal print and apply systems with 200/300/600dpi and offers more than 14 different applicators.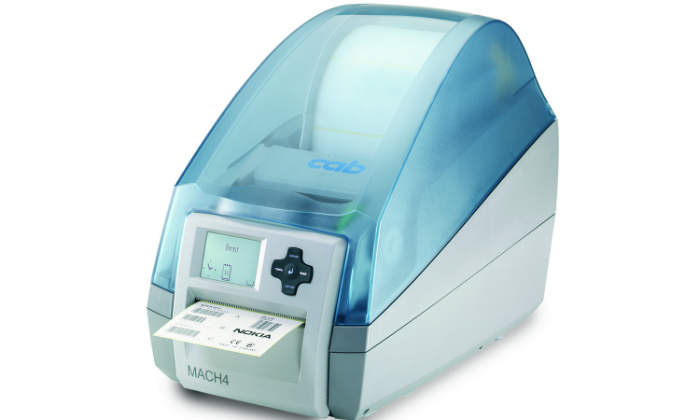 Available in 200dpi, 300dpi and 600dpi capacities, the Mach 4 4 inch wide light industrial thermal label printer offers optional cutter and dispense modules.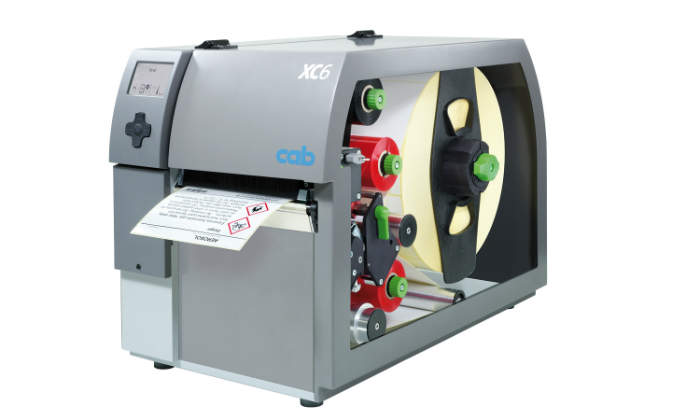 The XC Series two-color thermal label printer is used for GHS labelling of hazardous materials.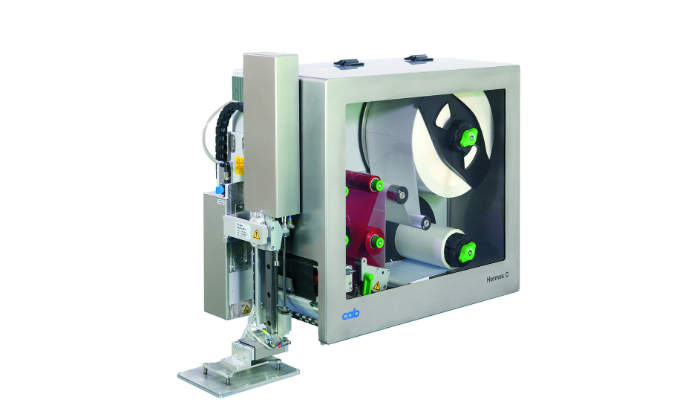 The innovative Hermes C two-color print and apply system is designed to comply with the GHS mandate for the marking of hazardous materials.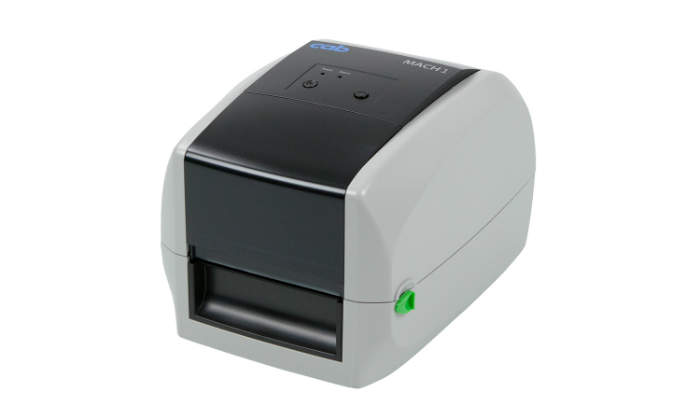 cab Technology's 4 inch wide Mach 1desktop thermal label printer features control buttons and LED display available in 200dpi and 300dpi.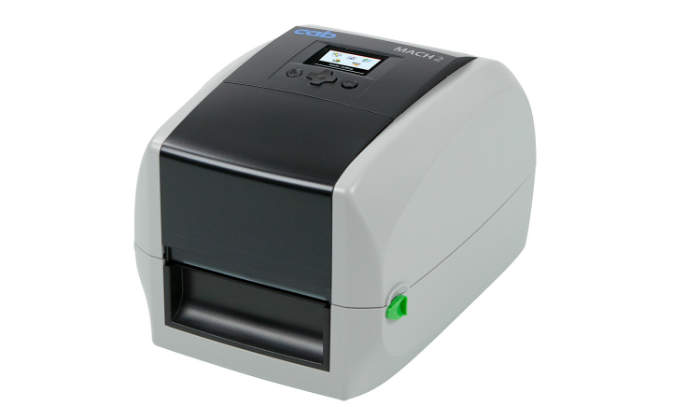 The 4 inch wide Mach 2 desktop thermal barcode label printer has full color display with navigation pad.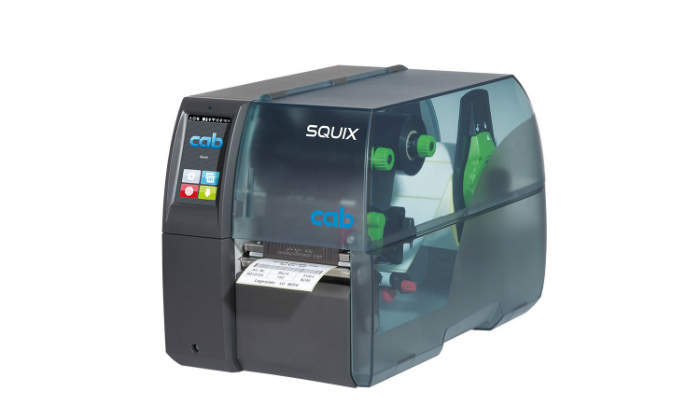 The SQUIX industrial thermal printer features a wide range of printing capacities, widths, and optional accessories.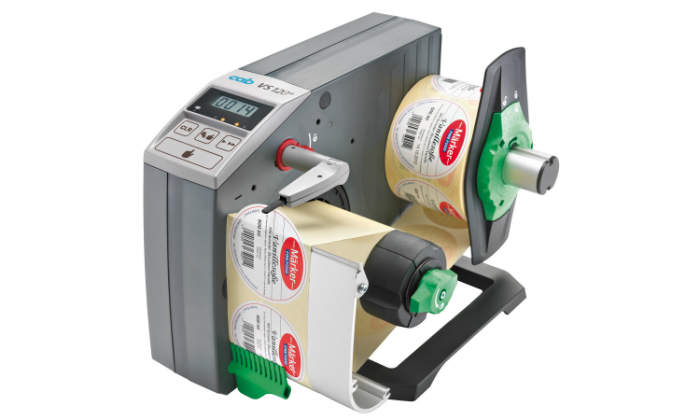 The versatile HS/VS label dispenser series is available in multiple widths, functions and modes of operation.
cab Technology also manufactures a complete line of thermal printer accessories, including rewinders, present sensors and label applicators to facilitate thermal label applications.
Industrial barcode printers
cab Technology's modern thermal barcode printer designs feature a full-colour touch display, printhead changeability, and standard and web-enabled interfaces.
The Mach 1/2 desktop printer features an optional full-colour display, 4 inch width and either 200dpi or 300dpi capabilities.
Featuring a touchscreen display, the EOS 1/4 entry-level tabletop series is designed for small to mid-volume printing applications.
SQUIX is cab Technology's next generation of industrial thermal printers for challenging applications. It features a full-colour touch display, with 2 inch / 4 inch / 6 inch widths, and 200dpi / 300dpi / 600dpi options.
The XC Series is a two-colour thermal printer used for Globally Harmonized System of Classification and Labelling of Chemicals (GHS) labelling for unsafe materials.
Print and apply systems for pharmaceutical labelling applications
cab Technology offers a comprehensive solution for print and apply applications.
The company manufactures a state-of-the-art series of print engines, which complement a wide range of label applicators, as well as delivers robust, compact, and accurate label application equipment for pharmaceuticals.
As label area is reduced, placement and printing accuracy is critical for the success of the label application. cab Technology's Hermes+ printer applicators are available with a wide range of features, including popular interfaces; input/output (I/O) capabilities; printing capacities of 200dpi, 300dpi, 600dpi; and widths ranging from 2 inch to 6 inch.
The Hermes+ can be used with more than 14 different applicators to meet the label application needs of the client.
Innovation for label dispenser products
cab Technology has utilized its experience in the design and manufacturing of thermal printers to engineer a versatile and adaptable label dispenser product line.
A range of widths, counters, variable speeds, and presentation orientation.
Barcode labelling software for print control and monitoring processes
cab Technology's Cablabel S3 barcode labelling software was designed in-house to optimise the label design, print control, and monitoring capabilities of its cab thermal printers.
The company also offers Cablabel S3 barcode labelling software in Lite, Print Only, Pro, and Network versions.
About cab Technology
cab Technology is a thermal printer manufacturer based in Karlsruhe, Germany. With subsidiaries in France, the US, Asia, Mexico and South Africa, the company's portfolio is available in more than 80 countries worldwide.
With its ISO:14001 certified production facility, cab Technology aims to consistently expand its worldwide leading presence by identifying and implementing new trends and developments.