Containment Technology Services (CTS) designs, constructs and commissions mobile and bench-mounted containment equipment for the pharmaceutical industry.
Enclosure systems for safe handling of pharmaceuticals
CTS designs enclosure machines for the manipulation of potent drug compounds in safe handling environments. Climatically controlled enclosures are also available.
The company offers consultancy, design, production, commissioning and installation, as well as operational qualification services and training for all products.
CTS' solutions provide safe working conditions for hygienists and allow analysts to carry out their work effectively.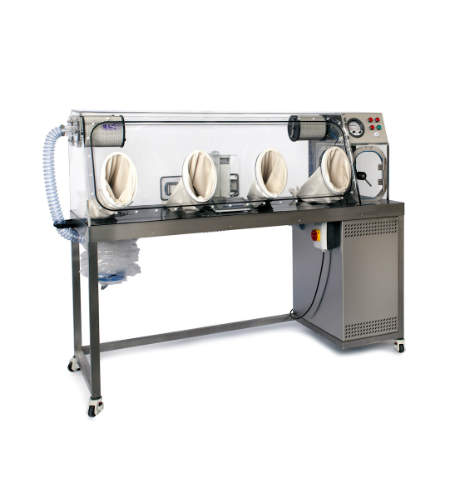 CTS produce closed powder containment equipment for higher potency drug handling.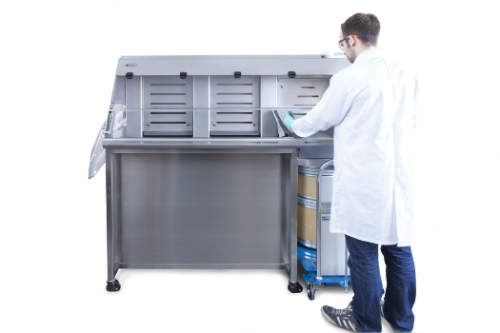 Bulk powder containment systems enable safe handling for large quantities of active drug compounds.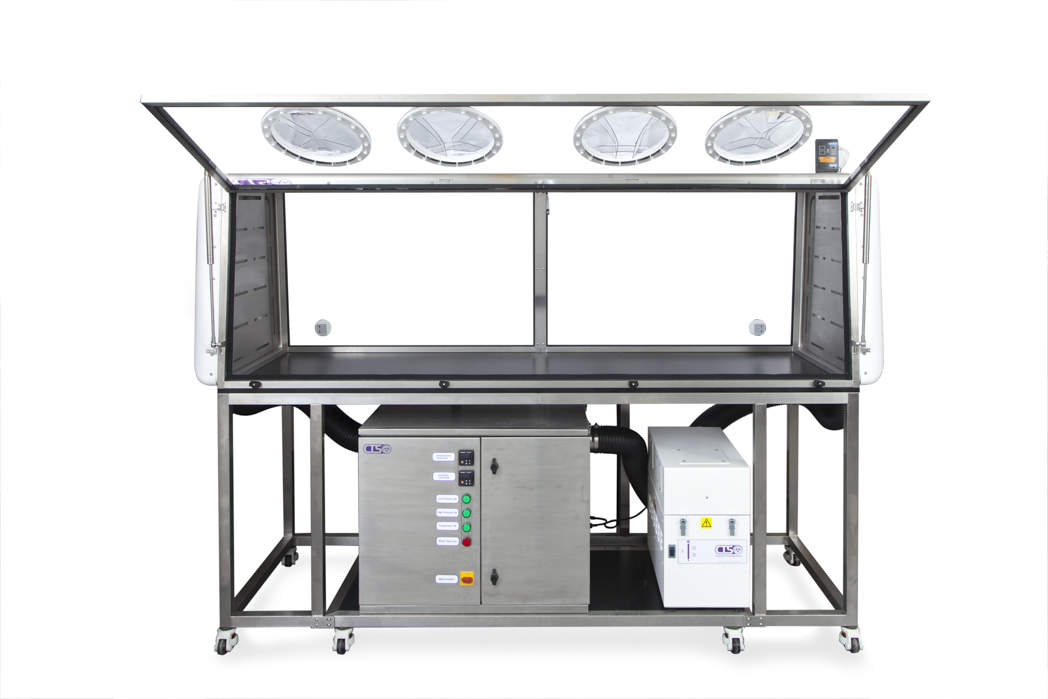 The company constructs mobile and bench-mounted containment systems.
Containment equipment for weighing powders
CTS design ST1 Balance area and containment systems for the protection of analysts when handling and weighing potent powders.
ST1 Balance has a turbulence-free, low-flow design that maintains a sensitive balance to operate without fluctuation, and protects users from airborne contaminants.
The machine is independently tested to provide an exposure control limit (ECL) of less than 20ng/m³.
A black granite base ensures stability of the device, which features an ergonomic design and unique dual-sensor airflow alarm for safe operation.
The system can be changed for hepa filtration and is available in sizes of 900mm, 1,200mm and 1,500mm. CTS can produce customised sizes of ST1 Balance.
Local exhaust ventilation enclosures
CTS builds and designs local exhaust ventilation enclosures (LEV) to customer requirements.
The LEV range uses a constant air volume (CAV) sliding sash mechanism to maintain good access to equipment and processes for the operator.
LEV equipment requires less airflow than a standard fume hood and reduces energy costs. The company offers full drawing and containment design services and upgrades and assembles systems on-site.
Features can be added to devices, including localised filtration, trespa, granite or stainless steel bases and mobile benches.
Air treatment for temperature and humidity
Climate Zone enclosure systems provide a climatically controlled environment for the handling of sensitive drug compounds and pharmaceutical testing.
The Climate Zone range uses a patented air treatment system to deliver a controlled temperature and humidity environment.
The machine creates a localised environment for testing that is more flexible and cost-effective than constructing a dedicated, controlled laboratory.
All CTS systems are tested and approved for inhalation work. A side-mounted transfer chamber, and gloved or iris port access can be added.
CTS' systems are capable of achieving less than 10% humidity and are available in sizes of 1,500mm, 2,000mm and 2,500mm.
Powder-handling glove boxes
CTS produces open-faced enclosures for a high degree of safety, when used correctly.
Closed powder containment equipment is ideal for higher potency drug handling, as it maintains a physical barrier between the operator and the drug. The user can manipulate pharmaceuticals within a sealed system.
Powder containment glove boxes operate under a hepa-filtered, negative-pressure atmosphere to ensure contaminants remain within the environment in case of a glove or seal failure.
The glove box enclosure has a range of features, including single pass through operation, a sample transfer hatch and negative-pressure operation.
Bulk powder containment systems
The BP series of bulk powder containment systems is designed for safe weighing and handling of large quantities of active drug compounds from drum containers.
The systems have a low-flow design for localised extract around the drum opening, and a low turbulence environment for weighing.
Bulk powder containment systems feature:
Ergonomic design for easy access to drum containers
Independently tested to provide ECL of 1ug/m³
Low air volume requirement
Stainless steel work surface
Unique dual-sensor airflow alarm system provides safe operation
Available in 1,200mm, 1,500mm and 1,800mm sizes