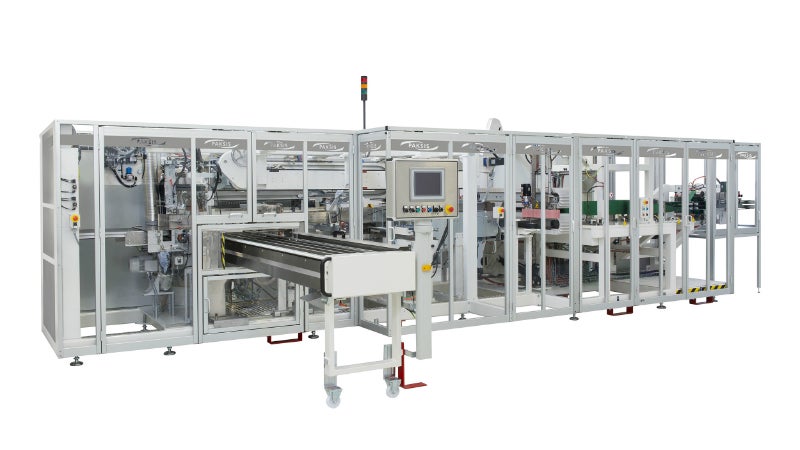 Optima Pharma has announced it will introduce its new PAKSIS at INDEX with one of the leading manufacturer of converters, Fameccanica.
PAKSIS D10 is a new packaging solution for nappies (diapers), which achieves an output of up to 105 packages/min. Up to 35 units/min are manufactured for double-row formats.
The range of Paksis systems provide stable processes for flexible areas of application. They can be modularly adapted to customer needs and are designed for integration with Fameccanica converters, substantially reducing the amount of planning required by the customer.
PAKSIS D10 is the fifth system to be developed and marketed jointly by Fameccanica and Optima. Other models are available with PAKSIS A6 for adult care, PAKSIS N12 for feminine care, and the PAKSIS D5 starter model for nappies (diapers). PAKSIS D10 replaces the previous D7 model.
Paksis will be present at INDEX 2017 from 4-7 April in booth 4101.