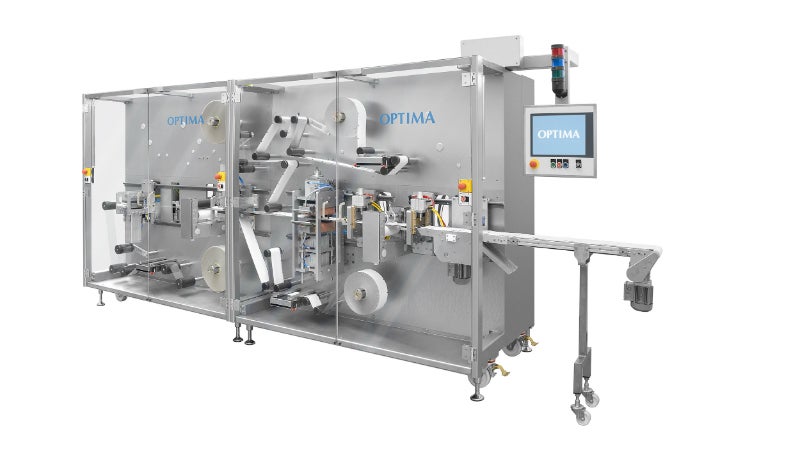 OPTIMA Life Science has announced it will be attending ICE, an exhibit for paper, film, and foil converting.
Well-suited for new products and business areas, the OPTIMA TDC 125 from Optima Life Science can produce all current transdermal patches (TDS) and oral film strips (ODF) at a laboratory scale or in small production batches. The production and packaging processes can be validated before being transferred to larger production machines if required.
This scalable machine is suitable for manufacturing product samples for clinical tests, market launch, and subsequent production. In its simplest form, the system features intermittent operation.
Alternatively, the system can be operated continuously with a high-output for production of larger volumes. At the ICE, the OPTIMA TDC 125 will be shown in action.
Converting specialist Optima Life Science is providing information at ICE about combined production and packaging systems for advanced wound dressings. In case of changing requirements, the modular machine types of the manufacturer can be adapted by the owners or operators themselves. In turn, high-speed lines feature outputs of up to 1,200 products per minute.
The OPAL software Optima Life Science is presenting at ICE transfers data from the enterprise resource planning (ERP) level to the production level. The system connects the ERP level to production machines, transfers or generates production orders, and makes the production data available for long-term storage. This guarantees the transmission, quality, and documentation. As an Industry 4.0 solution, OPAL also analyses and optimises production processes in terms of their efficiency.
Optima Life Science will be present at ICE from 21 March to 23 March in Hall A6, Stand 226.