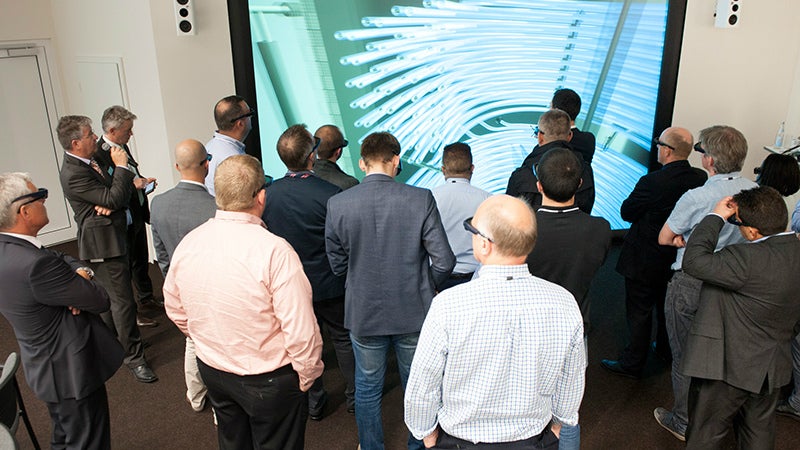 Optima Pharma has announced that it will be presenting its MultiUse Filler series during a 3D cinema show at INTERPHEX at the Javits Center, New York.
The OPTIMA MultiUse Filler series consists of highly flexible filling and closing machines for the processing of nested and bulk containers. These systems process all types of nested syringe, vial, and cartridge formats. The machinery is equipped with an innovative transport system, which processes a wide range of vials without any format change parts. Its modular design provides the end user the ultimate flexibility to quickly respond to all market/production demands.
In addition, Optima Pharma will showcase its pharmaceutical turnkey projects. The exhibits will include turnkey lines Optima Pharma has implemented, such as a complete vial processing line with an output range of 400 vials/min and 100% process weight control at full speed, including an isolator.
In combination with freeze drying and automatic loading and unloading, different process steps are also available, including the unloading of a freeze dryer and filling of liquid products at the same time.
Live at the show, the company will present two types of glove integrity testers, including the new wireless GTS-WL model from METALL+PLASTIC. With this model, more than 35 gloves can be tested simultaneously in just 15 minutes. RFID technology allows the glove ports to be unmistakably identified.
Test protocols are saved in protected storage and can be transmitted via a LAN interface to the customer server. The special design always ensures a correct port fit of the test cover. This enables not only the examination of glove but also the tight fit of the glove unit.
The second version, the GTS-6 from Metall+Plastic, tests up to six gloves simultaneously and documents the results. Following testing, all test covers and cables can be conveniently returned to their storage hangers in a trolley.
OPTIMA Pharma will be present at the event from 21 March to 23 March in booth 3103.