Process Systems and Hermann WALDNER, a subsidiary of part of the global WALDNER Holding, provides process and packaging systems for pharmaceutical operations.
Established in 1908 by Hermann Waldner in Wangen, Germany, our company employs approximately 1,400 individuals.
Within this strong and continuously growing Group, WALDNER offers its customers' process systems, vessels, isolators, cooking systems, packaging machines and systems for the food, chemical and pharmaceutical industries.
Its name is also synonymous with laboratory furniture, which we design and install in scientific and technical educational institutions.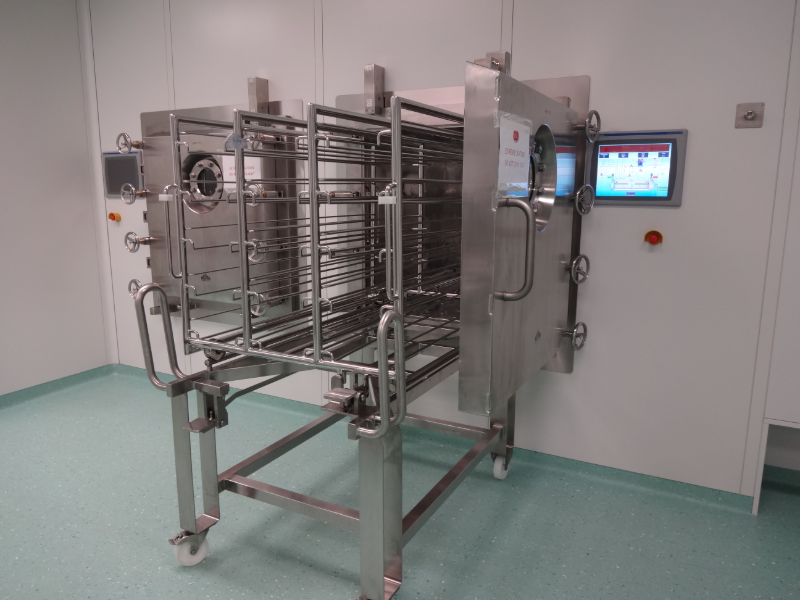 Vacuum tray-dryer with retractable rack trolley for the drying of pharmaceutical products.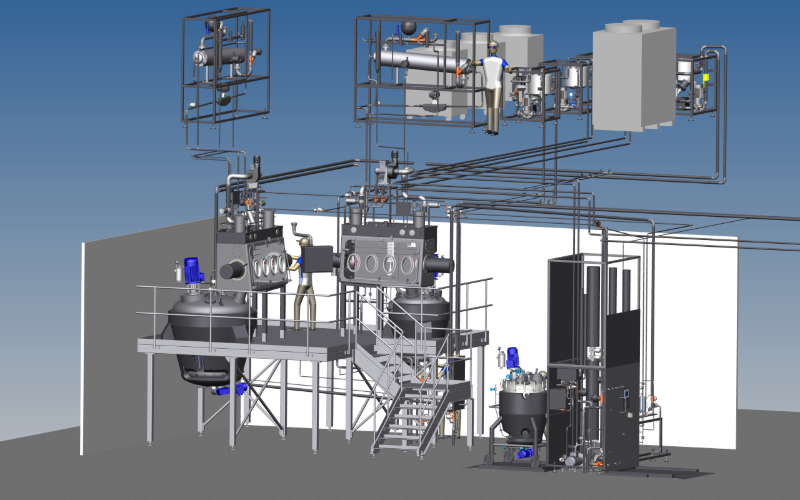 3D layout drawing of a pharma formulation system consisting of mixing vessels, mobile vessels, weighing isolators and CIP/ SIP system.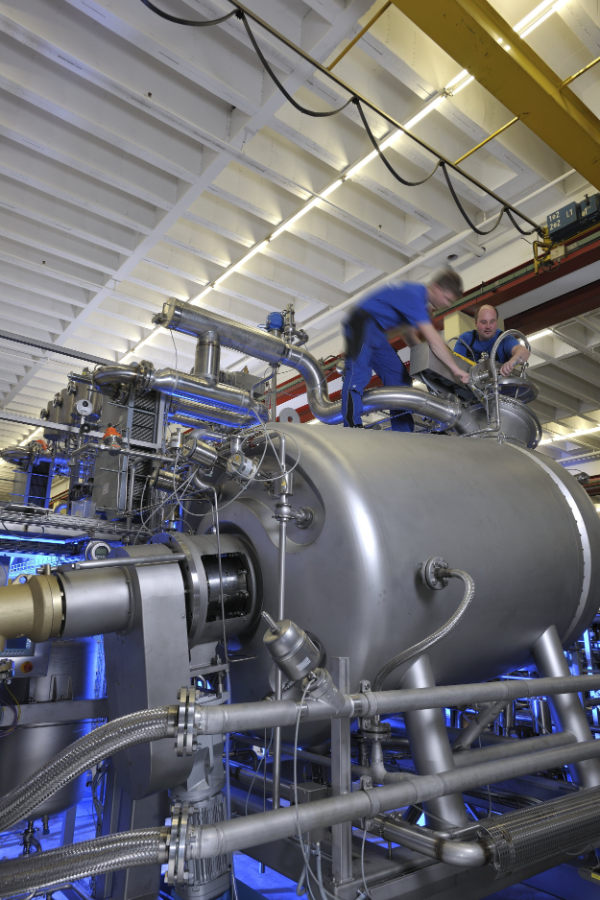 Installation works on a WALDNER batch cooking line consisting of a horizontal cooking vessel and a vertical cooling vessel with a condenser.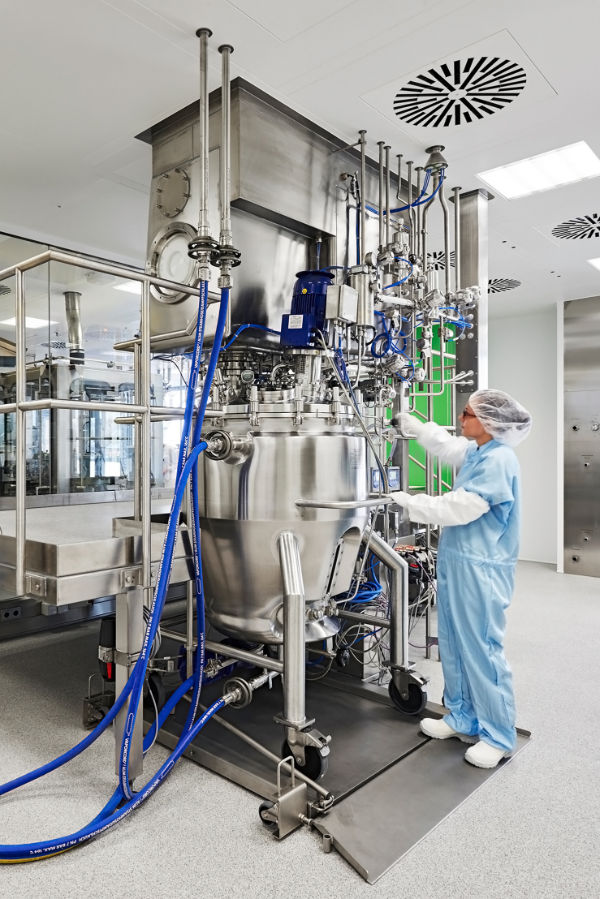 Connecting of a 300 l mobile mixing vessel to a formulation isolator using the Waldner docking system.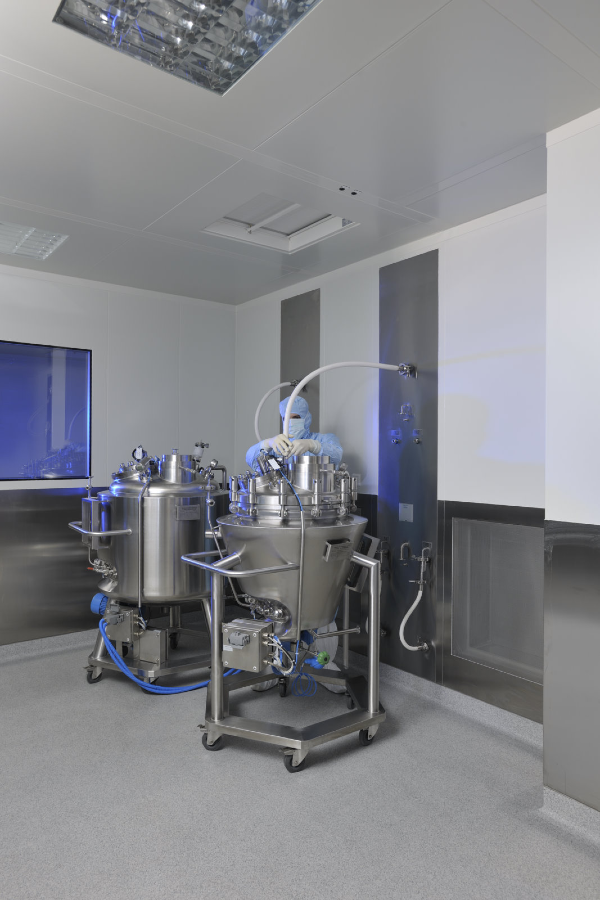 Connecting a mobile 150l vessel to a filling station panel in the cleanroom wall.
Customised isolators, vessels and process systems
From single vessels to complete custom-made manufacturing processes, our clients can find everything according to individual needs.
Depending on specific requirements, WALDNER can configure each process solution, including measuring, control and regulation technology, on a modular basis to accommodate all sizes and versions.
Our clients are assisted by our experienced experts to deliver a wide range of tailor-made equipment from individual solutions to complete systems.
Since established over 30 years ago, we have already supplied more than 25,000 individual solutions worldwide.
Our cooperation with our customers begins with a professional consultation, followed by process development, design and execution of turnkey projects, to final qualification and our maintenance service. Client demands and requirements are crucial.
WALDNER's experience and expertise extend across the pharmaceutical, food, chemical and healthcare sectors.
Within these fields, we offer skids and package-units for fast reliable commissioning and qualification on-site, enabling fewer tests when setting up units. We provide individual clean-in-place / sterilisation-in-place (CIP / SIP) units to complete preparation lines.
We also offer full containment systems to protect company employees with contamination-free and safe handling of highly active and toxic substances such as active pharmaceutical ingredients (APIs), as well as isolators for sterile applications to protect products.
Furthermore, we provide vessel technology, ranging from single preparation, pressure and reaction vessels, including measuring and control systems, as well as round and cubic reusable stainless-steel containers.
Our portfolio comprises mobile vacuum contact dryers for dust-free handling of powder, Good Manufacturing Practice (GMP) compliant vacuum tray dryers, and air-circulating and intermittent drying cabinets for efficient product drying.
Process and packaging systems in compliance with ISO regulations
Our quality and environmental management system are certified according to the International Organization of Standardization (ISO) 9001 and ISO 14001.
We engineer in compliance with all current regulations, including Pressure Equipment Directive (PED), AD2000, German Institute for Standardisation (DIN) European Standards (EN) 13445, American Society of Mechanical Engineers (ASME), China License and Technical Regulations (TR) certificates, ensuring clients are equipped for all markets.