Rubitec specialises in the design and production of client-specific containment systems for pharmaceutical applications.
We place the customer at the centre, with the knowledge to position ourselves on the market with high-quality products.
In particular, our patented SmartDock solution is suitable for containment systems up to Occupational Exposure Band (OEB) level 6, similarly to our BigBag and barrel / drum filling and emptying systems.
Our products comply with stringent guidelines, making us a market leader in the pharmaceutical field. Furthermore, all systems are available in ATmosphere EXplosible (ATEX), up to zone 1/21 outside, as well as 0/20 inside.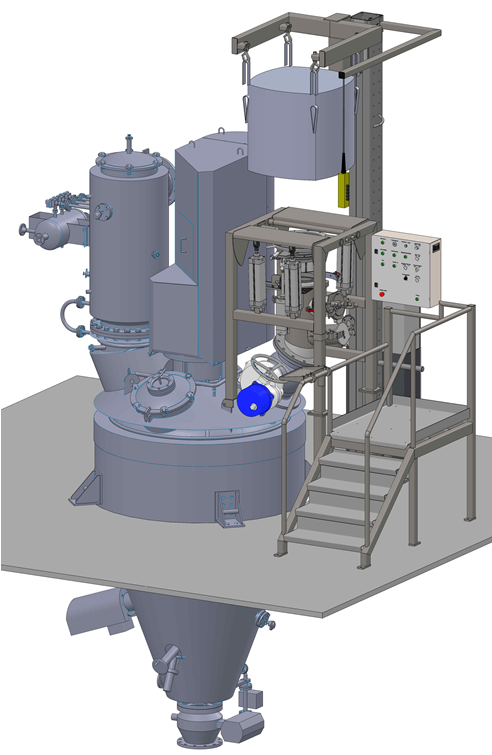 Containment BigBag Unloading Station with stationary SmartLift and BigBag Table with massaging Paddles.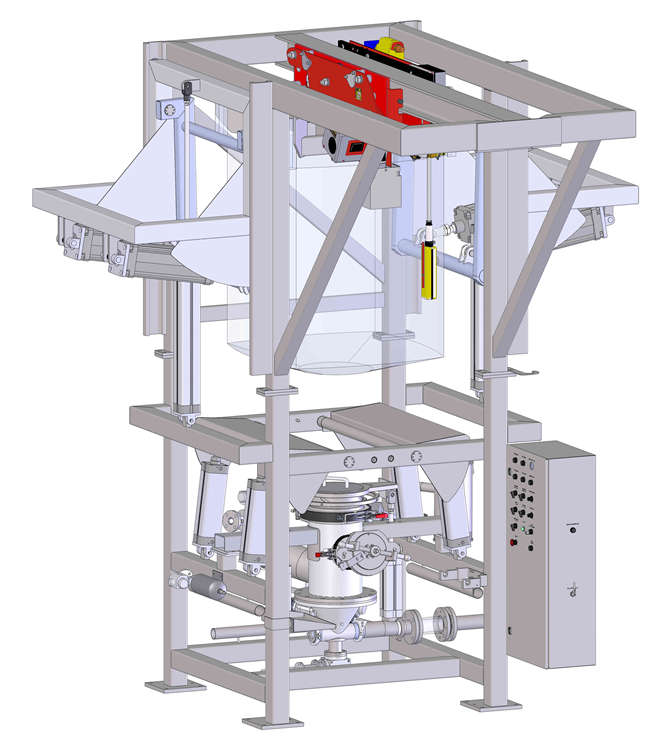 Containment BigBag Emptying Station with integrated crane, BigBag Squeezer and massaging Paddles.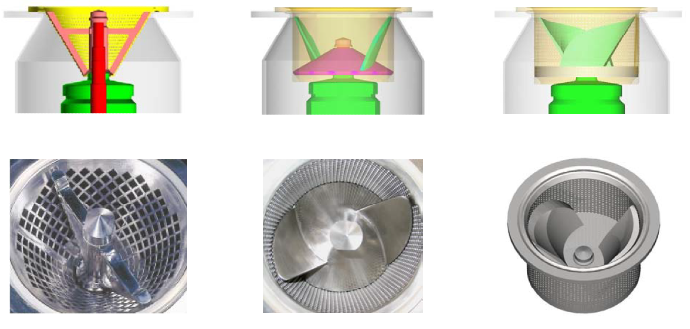 VaruMill 100 -300 systems can all be used with the same VaruMill.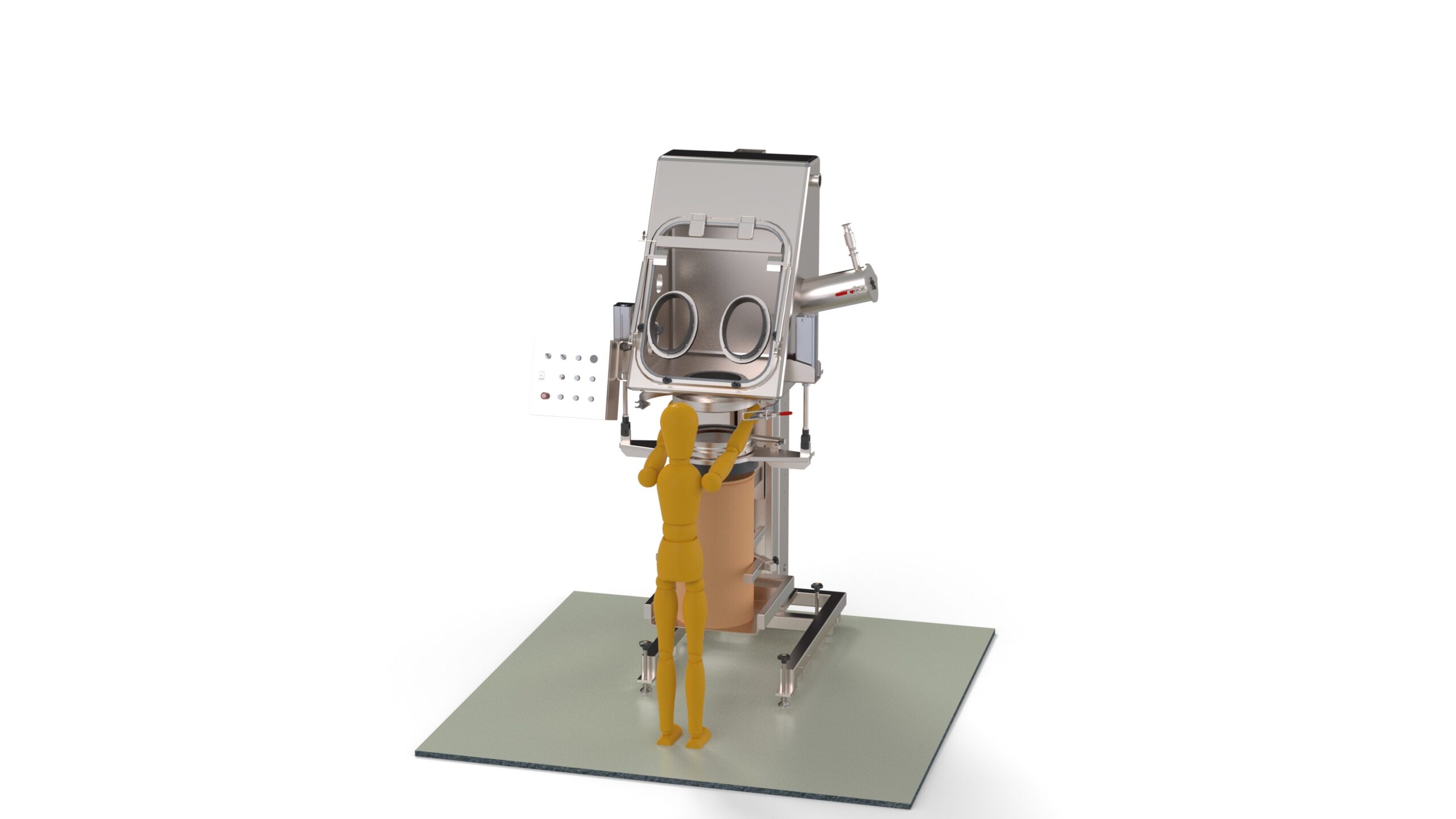 Containment Drum Emptying Station (R-PTS).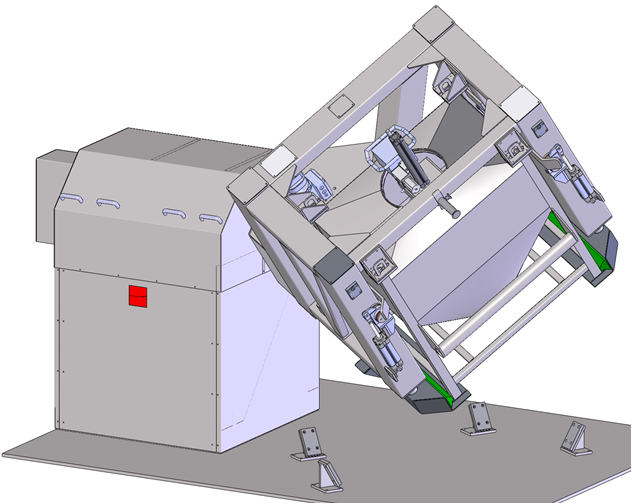 Container Blender 150lt – 1,000lt BINs.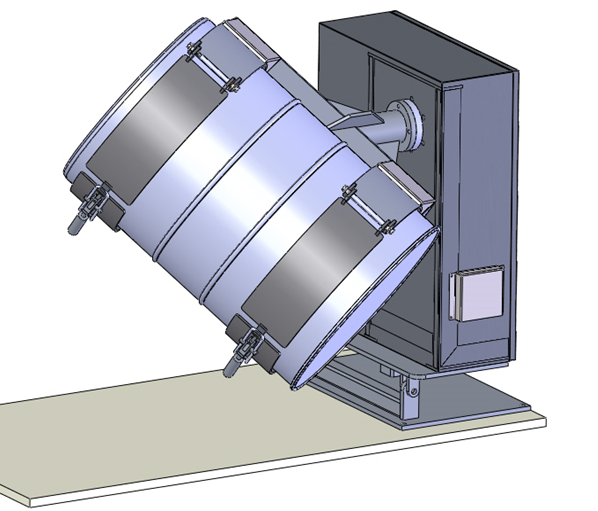 Drum Blender loading position.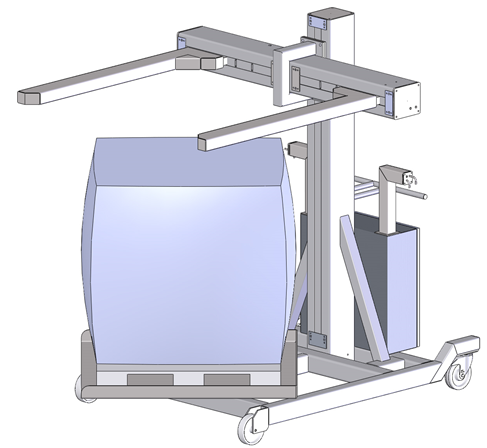 BigBag / FIBC Squeezer.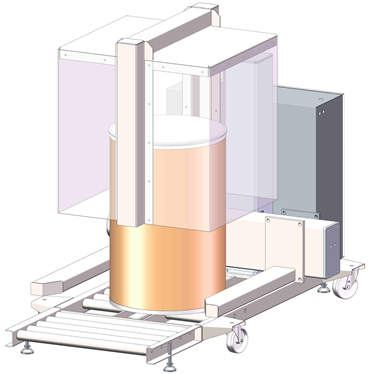 Drum Squeezer.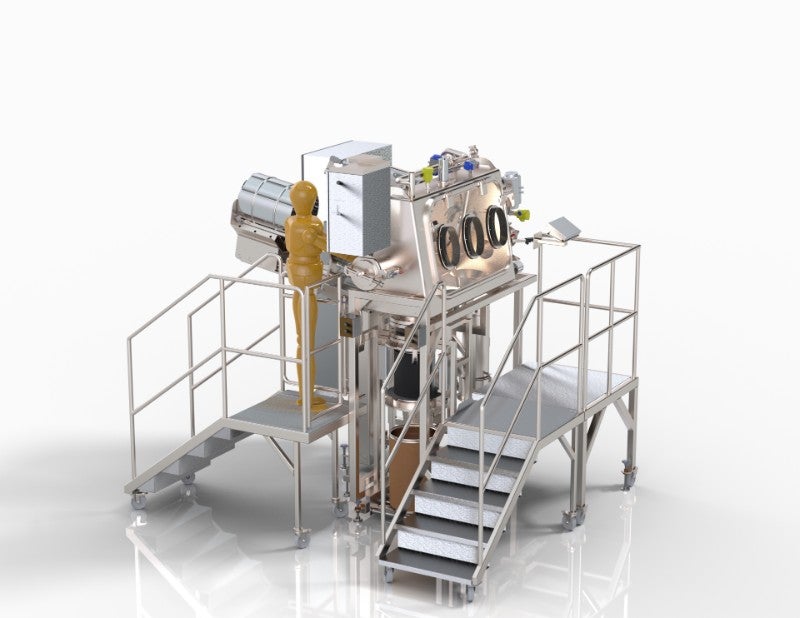 Containment systems
Rubitec provides containment systems to fill and empty BigBags or drums with plastic liner, which reach OEB 5 and, with some modifications, OEB 6. Filling stations are also available with scale and dosing systems.
We also offer BigBag emptying stations with massaging paddles, BigBag Squeezer, integrated crane and mobile or stationary SmartLift.
Advantages of the SmartDock docking system:
One-person operation
Five-minute docking/undocking times
Meets OEB 5
Works with aluminium-coated bags
No wearing parts in contact with the product, which could reduce tightness
No exposed O-rings, plastic rings or other disposable parts
Robust construction
Low maintenance
Same docking station for BigBag filling and emptying stations, as well as for Drum Emptying Stations with glovebox
Contained filter exchange for exhaust air filter
Wash-in-Place (WIP) nozzles
Contained WIP drain connection
Inertisation of the container
BigBags and Drum squeezers
Rubitec provides squeezers to loosen containers for drums or BigBags experiencing lumps and solid blocks after transport or more prolonged storage.
We also offer BigBag or Drum Squeezer for slacken products in various designs, providing specific solutions to unique client requirements.
Pneumatic transfer systems
We can also integrate our Rubitec-Pneumatic Transfer System (R-PTS) into the scope of delivery for emptying systems.
Container blenders
We offer container blenders in numerous designs, delivering quick and simple loading.
With the aid of the touchscreen panel and programmable logic controller (PLC), the blender is smooth to operate while the clamping force is monitored.
Our system does not require hydraulics and is almost maintenance-free.
Drum blenders
We offer drum blenders from 10l to 400l and up to 1,200kg in various designs.
Upon client request, we can provide optimal solutions for mixing solids, dependent upon specific concerns.
Lifting and tilting devices
Rubitec develops tailored solutions for lifting, tilting and swivelling devices, achieved by applying innovative solutions while incorporating proven components.
Furthermore, we offer unique specifications for bins, hoppers, screeners, containers, drums, BigBags / flexible intermediate bulk containers (FIBCs).
Sieve mills
Our patented VaruMill comes with several unique features, including:
No screws in the product area to prevent part loss
No oil in the bearing body due to lack of gears
Lower temperature of bearing body during operation
More stable and stronger baskets made with flange
Baskets sealed with Good Manufacturing Practice (GMP-O-rings), cleaned through Clean-in-Place (CIP)
Rasp sieves and sieves with round holes upon request
Cylindrical baskets and rotors for hard lumps
Conical baskets and cylindrical baskets usable in the same mill
Sieve with integrated temperature measurement
Stronger construction, allowing use of motors with higher torques
Customised construction around milling head
Product contacted parts available in American Iron and Steel Institute (AISI) 316L and Hastelloy
Available in diameters of 100, 200 and 300mm
Adapter flange to decrease to Ø 50 or increase to DN 125
Direct dose and fill on a scale for end weight
Endless liner socket for CIP without breaking the container
Quality, innovation and communication
Rubitec products are manufactured with high Swiss quality, meeting GMP conformity and available with ATEX certification if used in explosive atmospheres.
Specific and diverse client requirements frequently come with original demands. We aim to address these challenges with perceptive thinking while exploring innovative ideas and solutions for our clients.
All our products are designed, manufactured and assembled at our headquarters. Short communication channels offer optimum flexibility and exchange to react to client requests.
About Rubitec
Based in Switzerland, Rubitec is active in the development and construction of sophisticated products for the chemical-pharmaceutical industry.
In 1995, when the construction of the company's own building was completed, the in-house production of our products was added and the management of the company was spread over several shoulders.