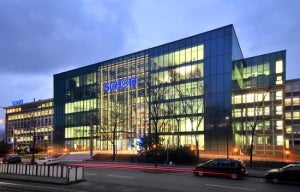 SCHOTT Pharmaceutical Packaging continues to experience growth in Russia and now plans to increase the production capacities at its plant in in Zavolzhe by more than 50%. The manufacturer announced this move today at the Pharmtech trade fair in Moscow.
"Expanding our presence in Russia represents an important strategic step for the benefit of our customers," emphasizes Dr Jürgen Sackhoff, responsible for the Pharmaceutical Systems division of SCHOTT. "We are seeing continued growth in demand for locally manufactured primary packaging that also meets all of the international standards for quality. This will result in shorter delivery routes and better export opportunities for our customers. In other words, by pursuing a consistent investment strategy, we will be helping our customers in the Russian pharmaceutical industry to achieve their own growth and quality objectives."
The Russian pharmaceutical industry has experienced double-digit growth in recent years. State initiatives like the government's 'Pharma 2020' strategy that seeks to encourage local manufacturing of high-quality medications according to the GMP standard ('Good Manufacturing Practice') will continue this development. SCHOTT became the first international manufacturer in Russia to open a new GMP-compliant pharmaceutical packaging plant in the spring of 2011 and it has been a great success. After all, the order situation has made it necessary to expand capacities earlier than expected. By setting up new production lines for vials and ampoules, SCHOTT has now demonstrated consistency in taking the next step toward continuing to offer its Russian customers shorter delivery times.
"Thanks to our many years of experience and high international standards for quality, SCHOTT is the right partner for the ambitious and growing Russian pharmaceutical industry," Sackhoff adds. Here, he is referring to the growing quality requirements of the Russian pharmaceutical industry. "GMP will be required by law for all companies that manufacture in Russia starting in 2014 and SCHOTT has the necessary know-how on helping its customers to establish GMP-certified manufacturing thanks to its 125 years of experience and global manufacturing network."
The recent spike in market recalls for injectable drug products due to visible flaky particles associated with 'glass delamination' demonstrates the need to solve these...
Protecting medication from undesired interactions with the surrounding environment and preserving their efficacy during shelf life is one of the most pressing challenges for the...