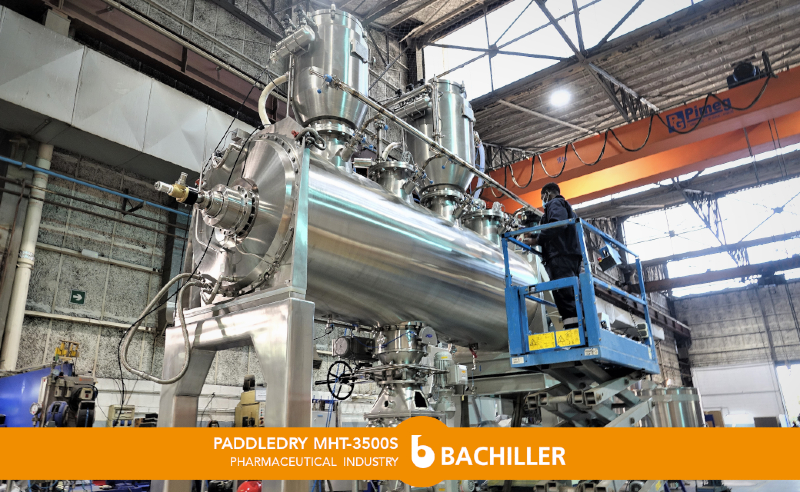 One of the most recognised pharmaceutical companies in the national field has entrusted Bachiller to manufacture a 3,500-litre Paddledry MHT-S in AISI-316-L for one of its laboratories.
The Paddledry dryer is a high-efficiency dryer, specially designed for products with pseudo-plastic behaviour during the reaction and drying phase, with high torque requirements.
Bachiller relies on digitisation to solve the problems caused by Covid-19, and that is why we have carried out a remote FAT with the client with all the guarantees.
While the technicians carried out all the necessary steps, as in a face-to-face FAT, the client was able to see all the details, speak with the technicians, and directly verify all the desired information.
A great success that Bachiller will repeat in the coming days with several remote FATs programmed.
For more information, please fill out the enquiry form attached to this page.