Hebeler Process Solutions offers custom engineering and manufacturing specialisms in processing equipment for the pharmaceutical industry.
Our services include the engineering, design, fabrication and testing of custom-made modular processing equipment.
Engineering and manufacturing groups for pharmaceutical processing equipment
The Patterson Kelley (PK) Laboratory, Engineering and Manufacturing Group of Hebeler Process Solutions has been designing and manufacturing powder processing equipment for more than 70 years.
Our current Good Manufacturing Practice (cGMP) compliant design, containment solutions, process scale-up assistance, full documentation packages, and proven technology allow us to provide efficient blenders, processors and dryers to the pharmaceutical industry.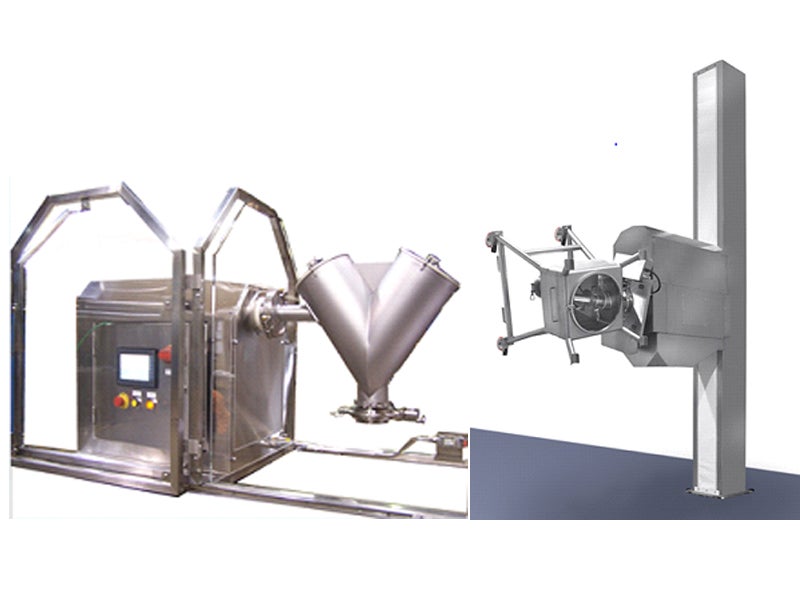 The PK MVP Blending System is available in multiple sizes and geometries for lab and production use.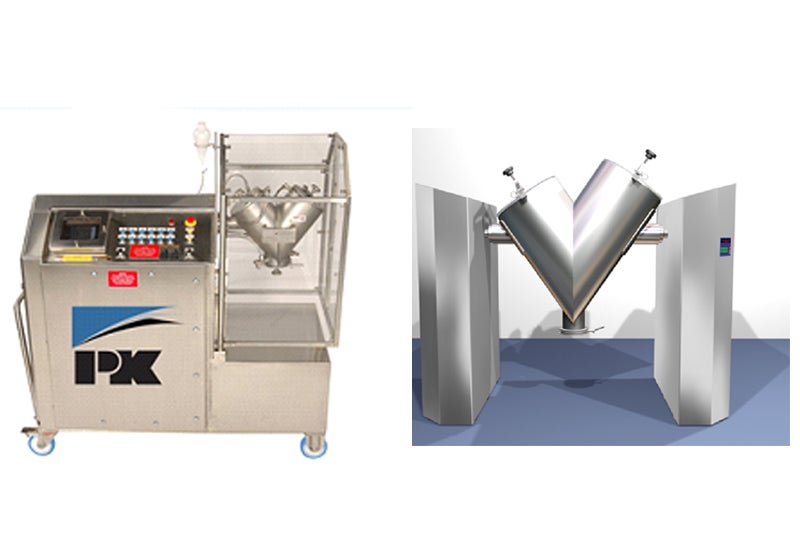 The PK Mini Processor is a lab-scale version of the PK Solids Processor.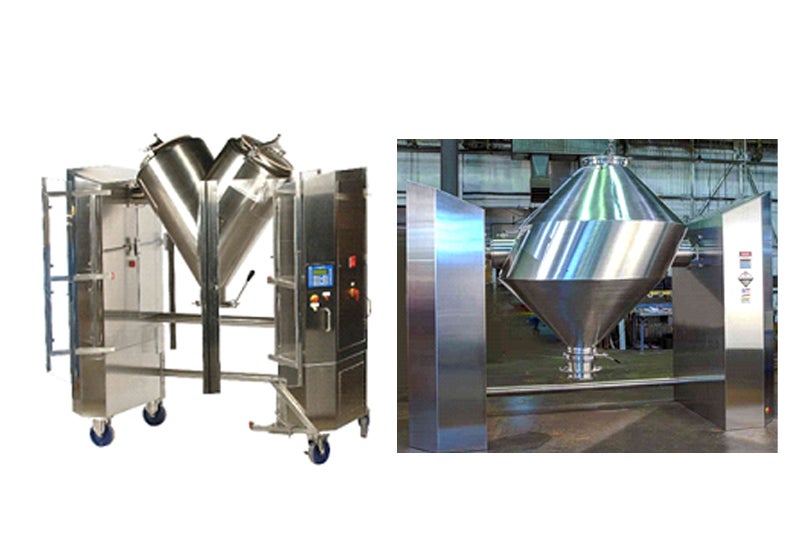 The Portable PK SD blender with sanitary, wash down, enclosed supports is available in working capacities to 10ft³.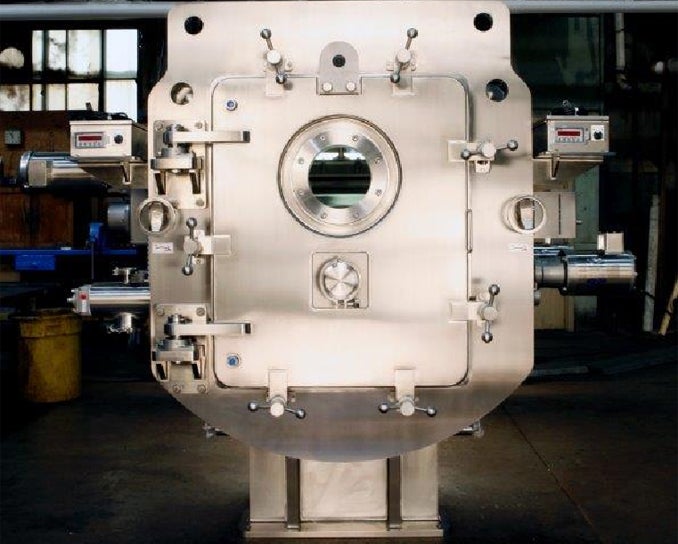 Buflovak Vacuum Double Drum Dryers are suitable for products that require low-temperature drying.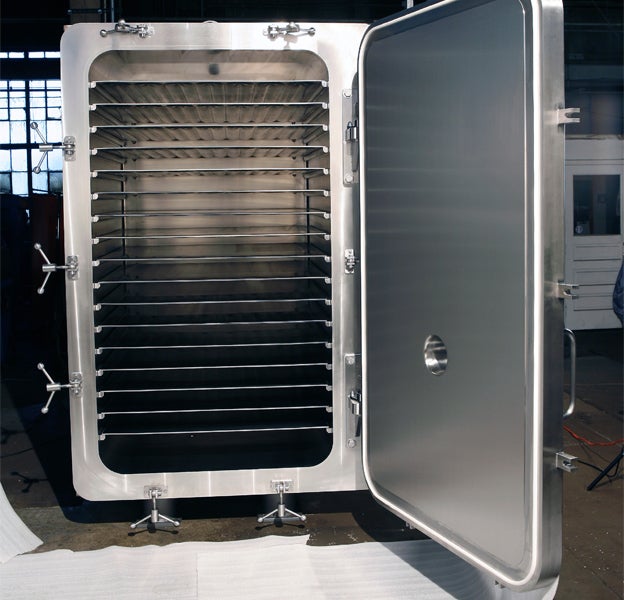 Buflovak Vacuum Shelf Dryers are utilised for products that require low-temperature drying with no agitation.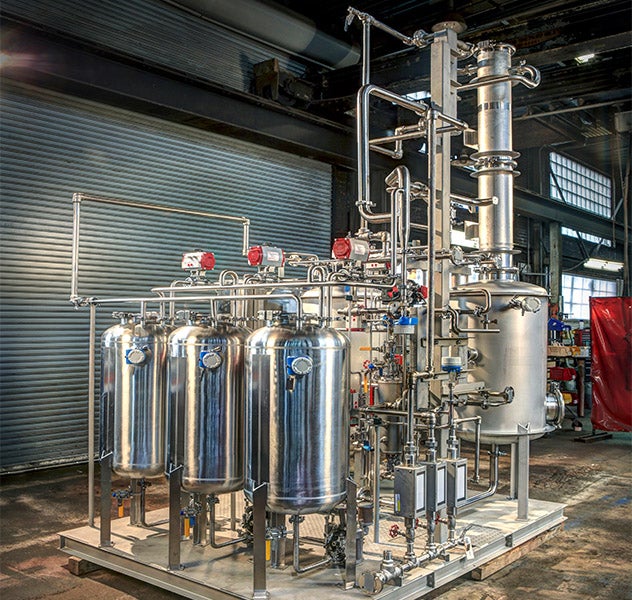 The Buflovak Solvent Recovery Systems provide continuous processing with a cleanable and fully self-draining design.
PK understands the critical requirements of the pharmaceutical industry and offers a wide range of customised laboratory and production, batch and continuous process solutions.
The Buflovak Laboratory Engineering and Manufacturing Groups of Hebeler Process Solutions have been testing, designing and building thermal drying and solidification process equipment for more than 110 years.
Our vacuum drum, rotary, pan, and shelf dryers are used around the world by pharmaceutical companies producing active pharmaceutical ingredients (API) and highly potent active pharmaceutical ingredients (HPAPI).
These highly specialised batch and continuous vacuum dryers are customised to meet each customer's specific process application requirements.
Buflovak Engineering has more than 100 years of process knowledge and experience designing solvent recovery solutions for the pharmaceutical industry. Our custom-designed solutions range from compact pilot plants to multiple-module skid systems. We cater to both batch and continuous processes and provide a plug-and-play architecture for rapid field installation.
Bespoke engineering, design and in-house manufacturing of processing equipment
Our expert engineers work closely with our customers to design a process that is unique to their product. Our team includes chemical, process, mechanical, electrical and controls engineers who are all experts in our products and your industry.
With two manufacturing site, one in Tonawanda, New York, and the other in Port Colborne, Ontario, Canada, our custom manufacturing is performed in-house with our expert production, quality control (QC) and testing teams, to allow efficient equipment production.
Expert compliance and on-site lab rentals
Hebeler Process Solutions' design and engineering team, as well as our production workforce, are experienced in worldwide compliance codes, including:
Canada – Canadian Standards Association (CSA) and Canadian Registration Number (CRN)
European Union (EU) – Pressure Equipment Directive (PED), European Conformity (CE), Equipment for Explosive Atmospheres (ATEX) and International Electrotechnical Commission for Explosive Atmospheres (IECEx)
Russia and Uzbekistan – Eurasian Conformity (EAC)
Algeria – Dynamic Enterprise Performance Management (DEPM)
United States – American Society for Mechanical Engineers (ASME) and Underwriters Laboratories (UL)
International Organization of Standardization (ISO) 9001: 2015 certified
Hebeler Process Solutions also offers lab-scale rental units for our major appliances. Our rental programme allows our customers to get practical experience, as well as an improved understanding of how your product will work on our equipment.
Scalability testing and maintenance capabilities
Carried out in our 10,500ft² pilot facility, we perform feasibility and scale-up testing to determine proper machine and process for each product, allowing our customers to evaluate every aspect of a recommended method and equipment it will operate on.
The Buflovak and PK field service teams are available to help with on-site installation, start-up, as well as identify and correct any equipment problems.
Our expert team will fulfil your spare parts orders on any PK or Buflovak equipment.
About Hebeler Process Solutions
In 2016, Buflovak and PK joined the Hebeler Group of Companies to form Hebeler Process Solutions, becoming a world-renowned process equipment company.
Buflovak has been in operation since 1902 when it opened its doors as a foundry. For over 100 years, Buflovak has been a symbol of quality in the pharmaceutical industry.
Since the introduction of the Twin Shell blender in 1945, PK has continued to design and manufacture process equipment while developing new products for various processes.