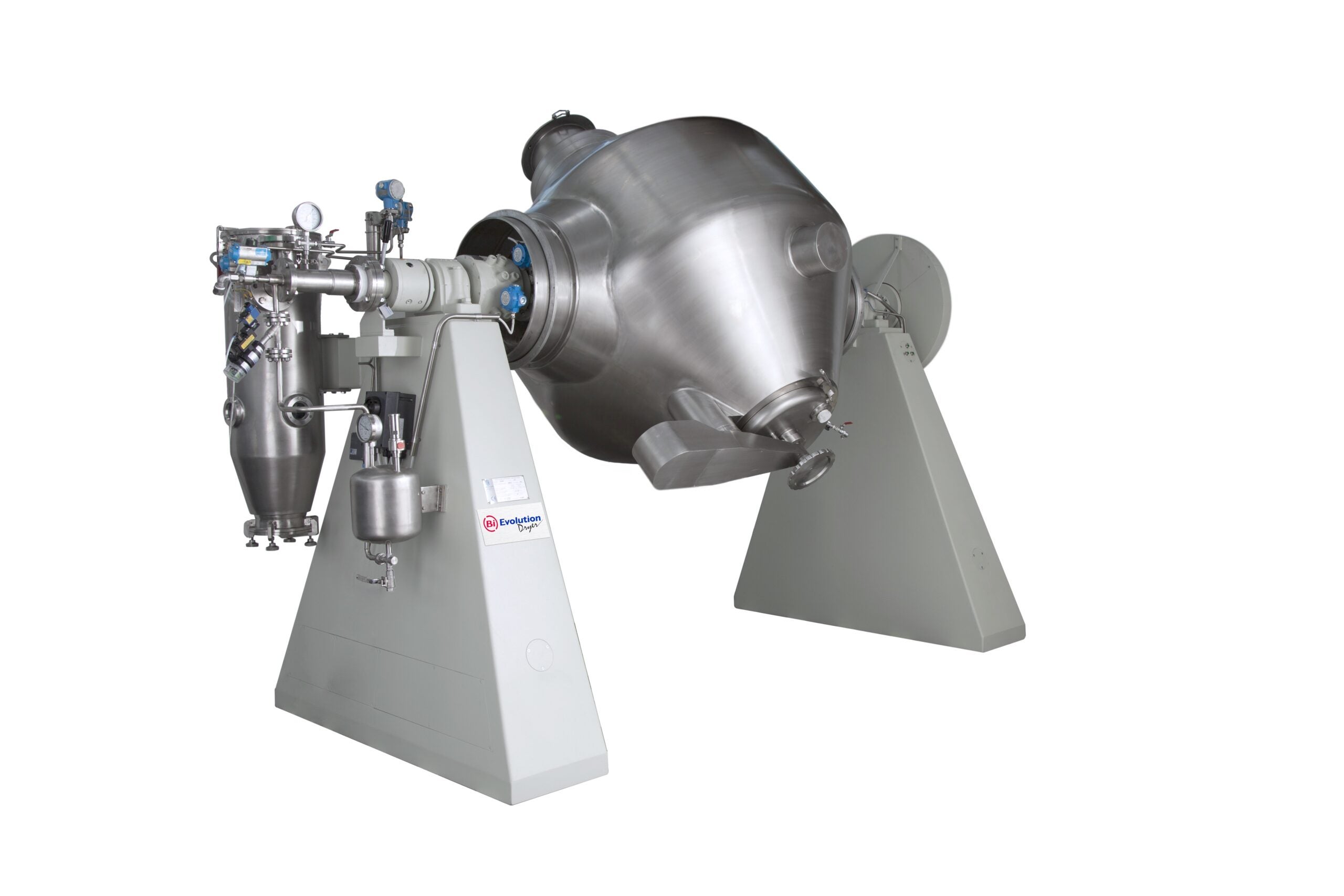 Italvacuum is pleased to announce that the Bi Evolution® trademark has been officially certified and registered by the US Patent and Trademark Office, according to the International Bureau of the World Intellectual Property Organisation (WIPO).
Bi Evolution is a biconical rotary vacuum dryer that can carry out the complete extraction of solvents and water from humid masses after centrifugation or filtration steps. It can be used with the widest possible range of products with crystalline or amorphous structures, whether they are intermediates or fine chemicals. It also allows effective drying of easily degradable, temperature and photosensitive products as well as sterile/injectable active pharmaceutical ingredients (APIs) or chemical reagents, and it complies with increasingly stringent safety regulations such as cGMP, UL and ASME.
Learn more about Bi Evolution and all our other applications on our websites, www.italvacuum.com and www.bievolutiondryer.com, or contact us at marketing@italvacuum.com.