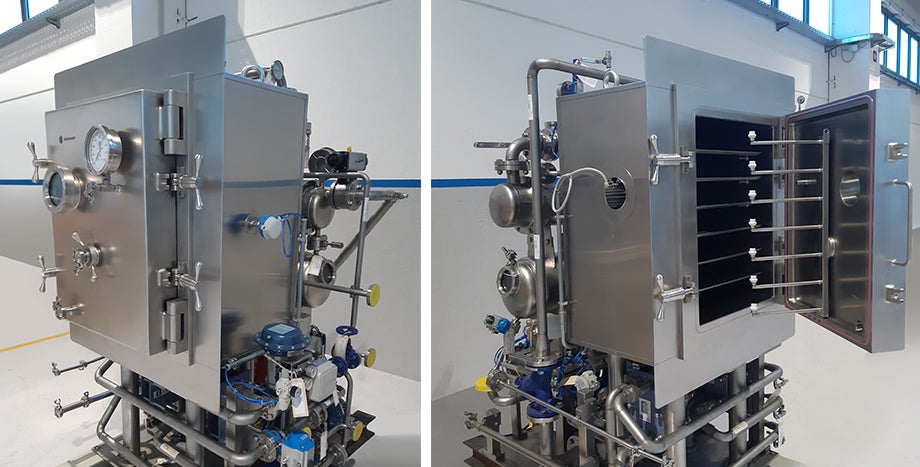 Italvacuum just delivered for an important European biotechnology company a Vacuum Tray dryer Model E 0,2 – Plug and play system.
The customer's goal was to scale up a laboratory process, but the available space made the compact configuration the main criterion.
After a preliminary study of the project feasibility with our technical team, Italvacuum developed this customised solution according to the customer-specific requests.
This tailor-made system consists of:
Vacuum tray dryer chamber made in AISI 316L stainless steel, 250l volume with six fixed heating shelves
Vacuum Condensing Unit
Vacuum Pump
Heating and cooling unit
PLC control board
MULTISPRAY® patented complete rapid Washing System allows to wash and sanitise drying chambers and internal shelves in a few minutes, in a repeatable and certified way
Plug and Play configuration means ready to run
Pipelines between dryer and accessories, pneumatic circuit, signals and power are wired on-board and ready to start.
Italvacuum, your vacuum drying specialist since 1939.