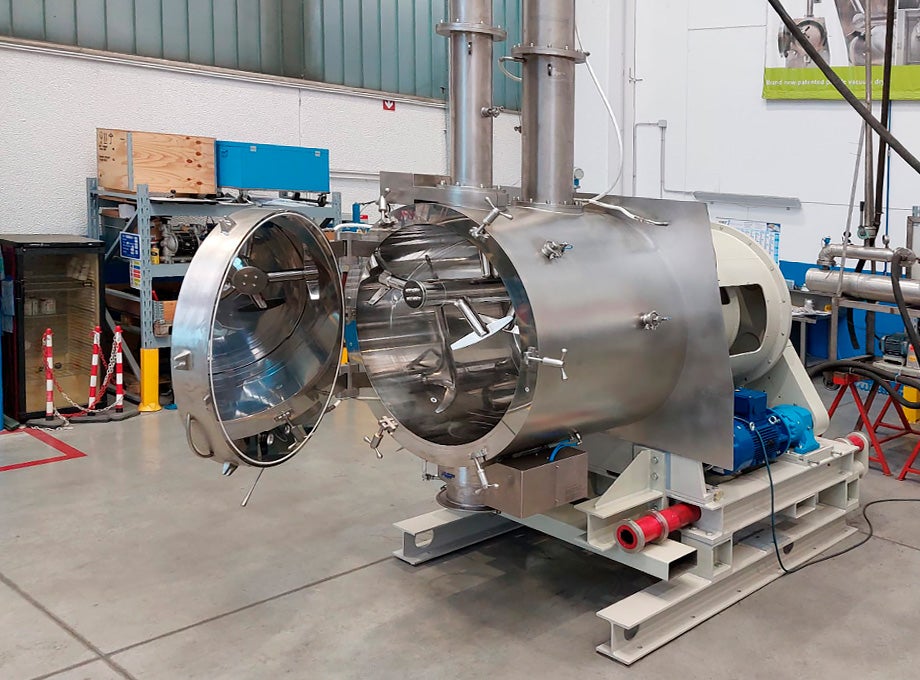 For an important multinational leader in the production of APIs, Italvacuum has recently delivered an industrial-size Planex® System horizontal vacuum dryer with eccentric agitator for their Italian production plant, which will be used as an advanced drying solution in an industrial-scale pharmaceutical production process.
The scope of supply, realised according to the customer's specific needs and requirements, included:
A Research and Development phase completed by pilot tests concerning chemical drying processes, carried out in the new pilot area* at the Borgaro Torinese production plant, which confirmed the applicability of the Planex System drying technology to the product and industrial-scale production of a new patented active pharmaceutical ingredient.
A design phase, specific to the customer's needs with a particular focus on ad hoc solutions for the loading and unloading of the high potent product. The unloading, in particular, demonstrated the total recovery of the dried product.
During this phase, special attention was also paid to the plant's cleaning and reclamation procedures in terms of both cleanliness and downtime.
– Planex® System industrial size.
This is a multi-patented horizontal vacuum dryer, which features a heated agitator shaft with 'two independent movements' that can rotate both on its own axis and tangentially to the drying chamber. One of its strengths is the energy efficiency of the vacuum drying process, thanks to its unique work cycle.
The scope of supply is completed by:
No. 2 C.I.P. (CLEAN IN PLACE) washing devices
Piping for loading the wet product from the upper level complete with washing C.I.P. (CLEAN IN PLACE).
Heating/cooling unit
Vacuum condensing unit
PLC Command and Control System in accordance with CF21 part.11
Want to know more about the Planex® System? Visit our website: https://www.italvacuum.com/essiccatori-sotto-vuoto/essiccatore-orizzontale
Or contact us via 'Make an enquiry' on this page for any further information!