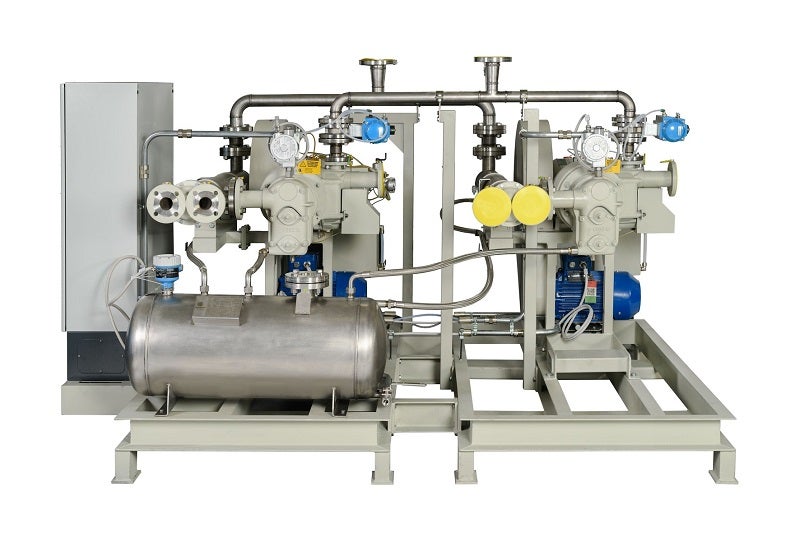 For an important Italian customer, Italvacuum designed and built a High Vacuum System to meet specific and important process requirements, capable of continuous operation with absolute operational reliability.
The solution identified is a skid consisting of two Italvacuum vacuum pumps controlled by a local PLC that interfaces with the plant DCS system managing and monitoring all functions.
The skid includes a series of accessories that make it totally autonomous in all its functions, from vacuum modulation to condensate transfer and vacuum pump discharge.
Due to its location, the ATEX-certified skid will be supplied disassembled into two parts, that can be easily reassembled. One working day by one of our skilled technicians will be sufficient for its installation, and a second day will be sufficient for the Start-Up, including the compilation of the I.Q.-O.Q.-S.A.T. protocols, carried out by our Project Manager.
Technical features:
Flow rate: 80+80 m³/h
Vacuum: 0.6 mbar
Installed electrical power: 3+3 Kw
Cooling: by air