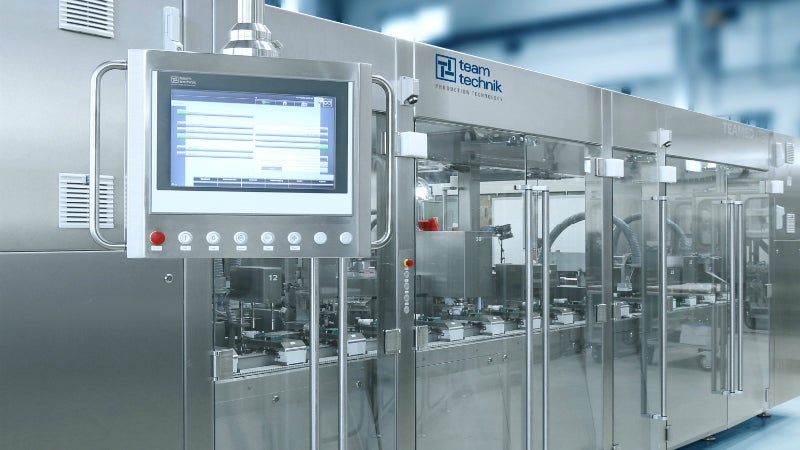 teamtechnik provides modular and flexible manufacture machines, which assemble and test medical devices such as injection systems, inhalers and point-of-care diagnostics.
The company provide pharmaceutical industry customers with reliable and cost-effective production systems for a wide range of sophisticated products, with expertise in areas such as injection systems, inhalers, point-of-care diagnostics, eye-care, dialysis filter and plastic assemblies.
Systems for the assembly and manufacture of medical devices
teamtechnik's machines provide manufacturing from the beginning of product development. Its team will help by drawing up reports and initial plans for cost-effective and efficient solutions. The company helps you decide the best process and provides the most suitable machine platform.
Single-source solutions available at this stage include process development, consulting, design and planning.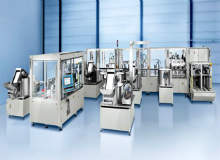 A TEAMED LTS machine ready to assemble or test a product.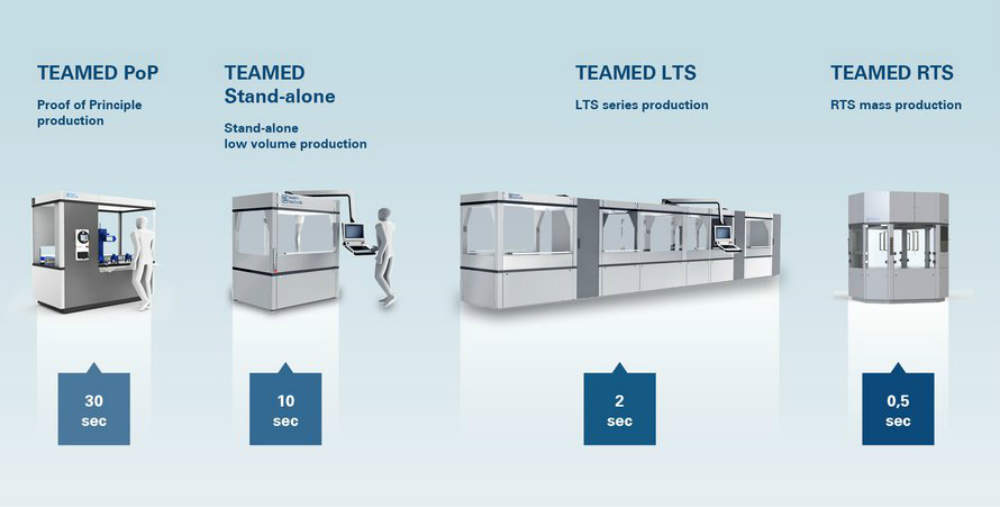 The TEAMED platform range from start-up through to high-speed production.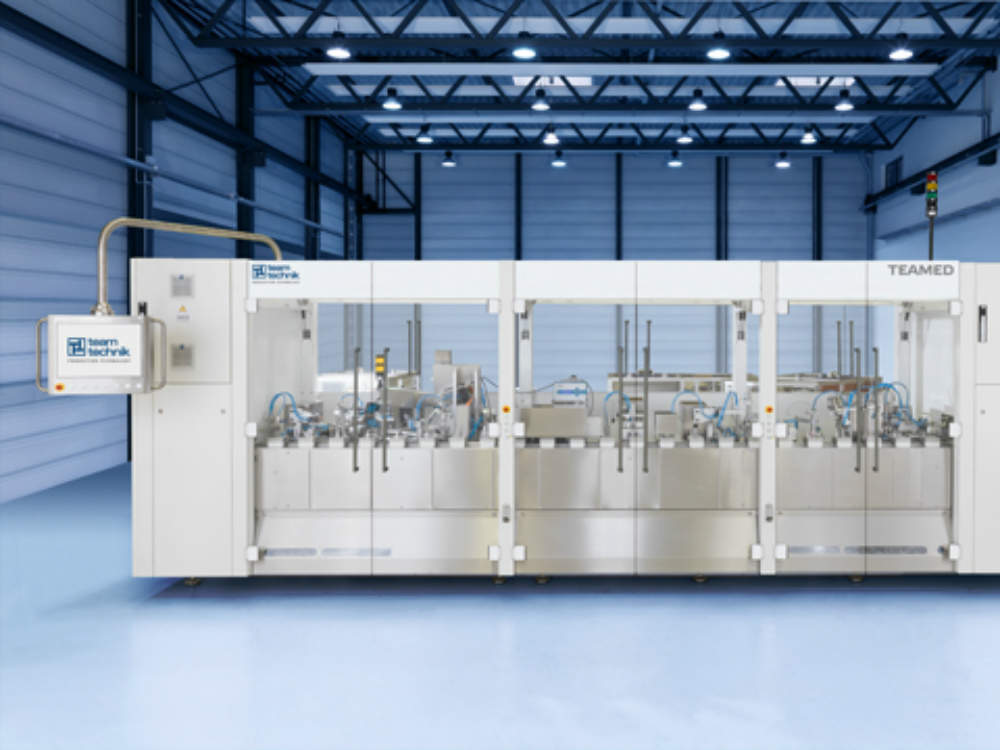 The TEAMED LTS platform has been developed to assemble and test sophisticated medical devices.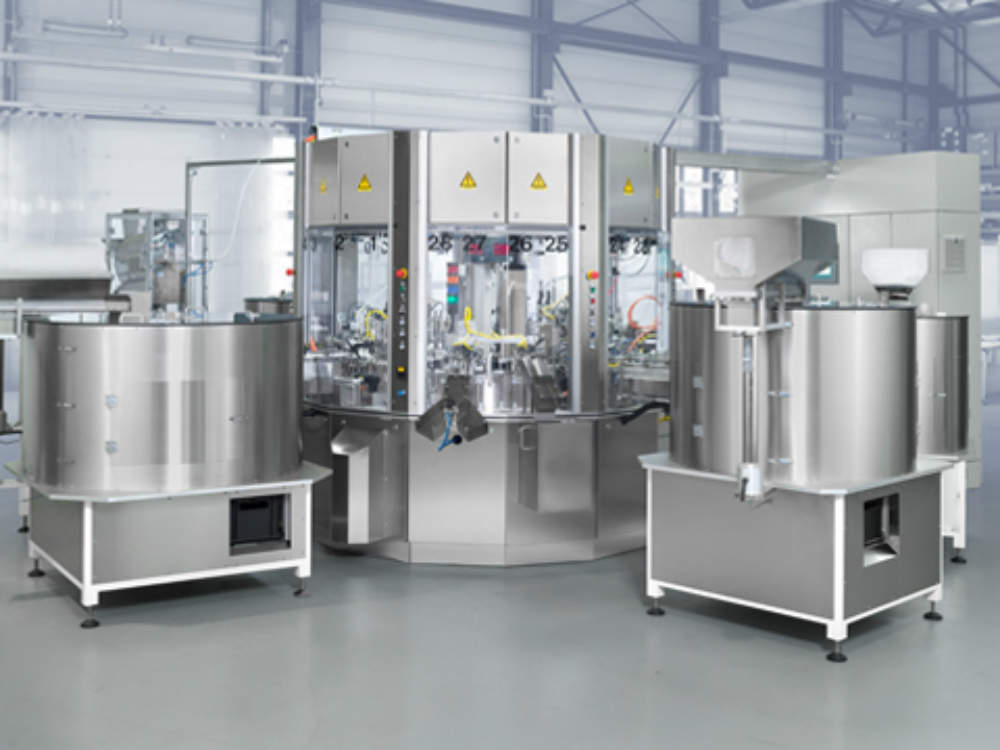 A TEAMED RTS machine in a production hall. TEAMED RTS is a reliable system, with short cycle-times.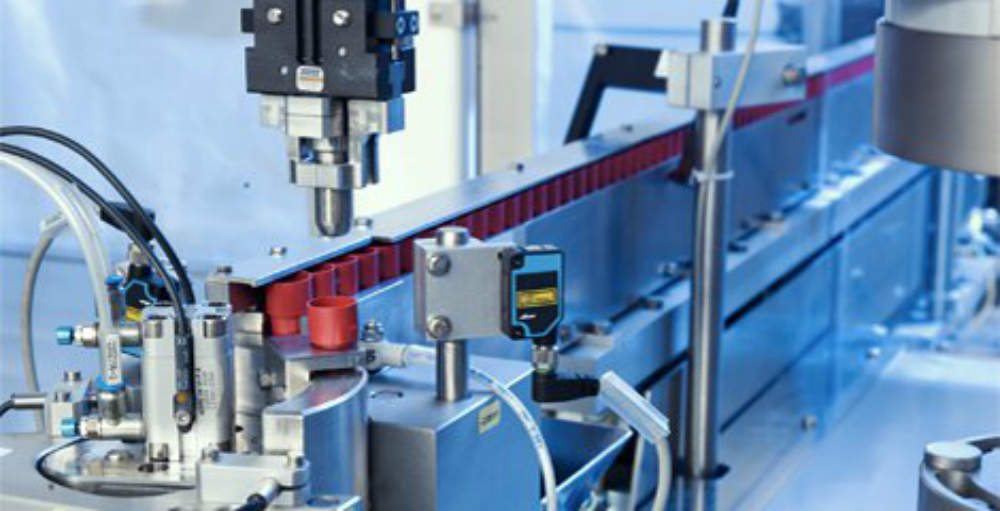 teamtechnik's engineers design its systems to address challenging assembly and testing needs, such as measuring small values or high-resolutions.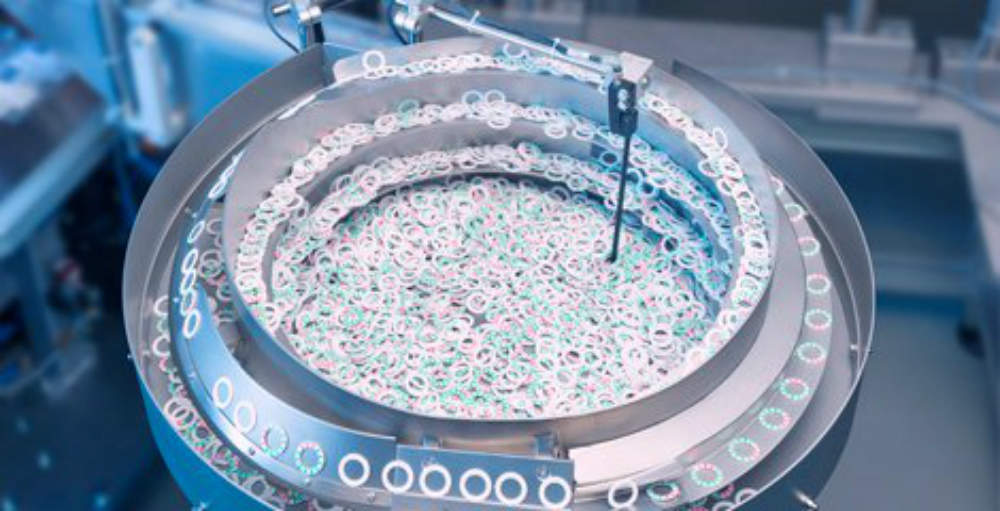 teamtechnik's competence centre for feeder and palleting systems for functioning interfaces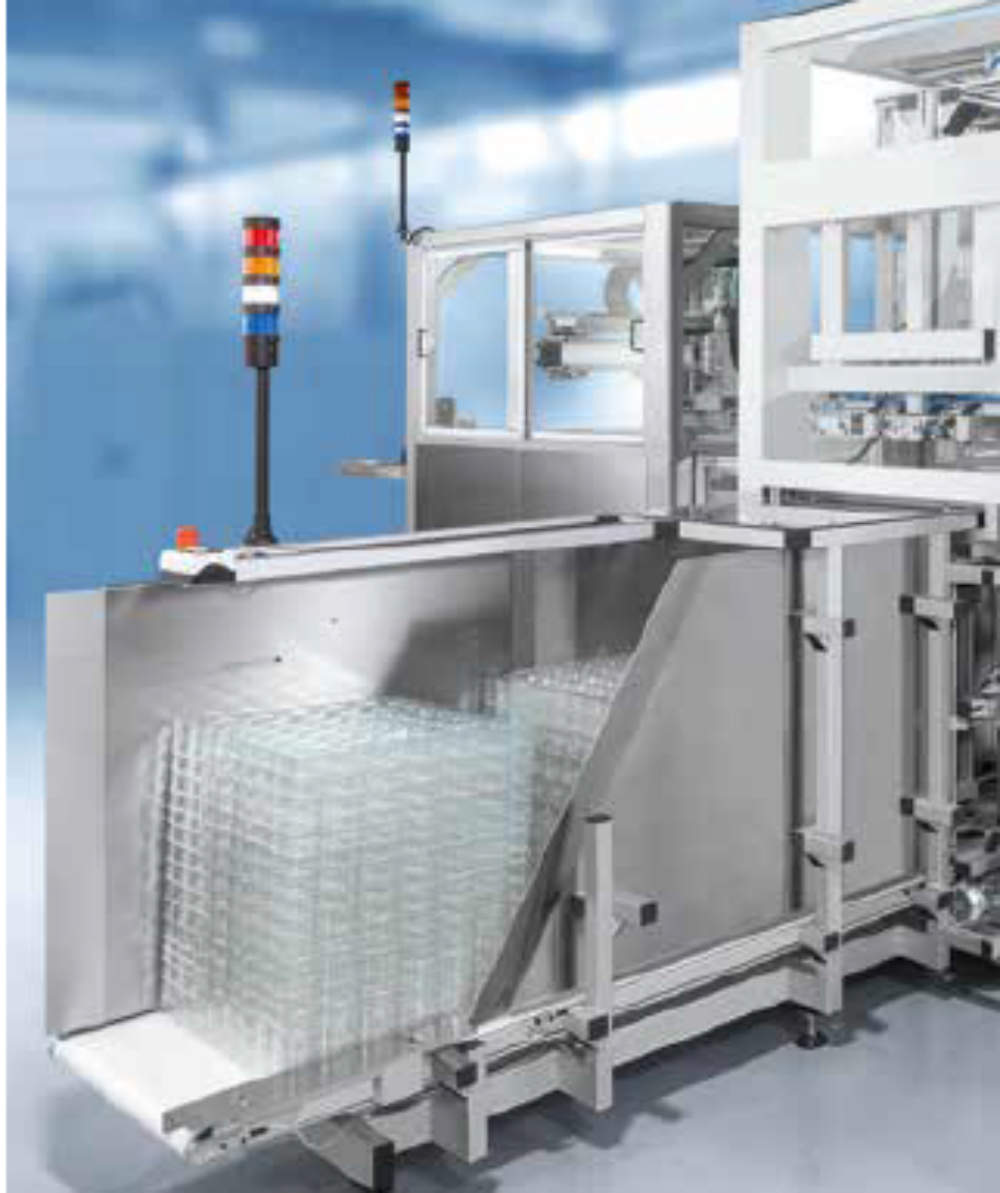 As well as this initial development, teamtechnik has experience in assembly and precise-testing applications, which measure with high-accuracy. Its TEAMED platforms cover every task from prototypes to full-scale production and ensure quality with the ability for both in-line testing or offline SPC testing.
High-speed commercial-scale assembly of sophisticated medical devices
teamtechnik provide a full spectrum of platform machines, including high-speed commercial-scale assembly.
Around the world, customers benefit from the company's TEAMED RTS platform, which operates at up to 120 cycles per minute. It is a compact production system, which can provide energy-efficient automation with little maintenance.
The TEAMED platforms are fully compliant with current good manufacturing processes (cGMP), CE Marking, and 21 Code of Federal Regulations (CFR).
The TEAMED platforms are specifically designed for different types of production. Which platform is best is determined by the nature of the task, the process variables, product complexity and required production output.
First in the range is the proof of principle (PoP). This platform or machine is often used at the start of the manufacturing chain for small-scale production. It is perfect for prototypes or products where the final characteristics have not yet been clearly defined and is used primarily for product development and clinical trials.
Next in the range is the TEAMED Stand-alone, which is used for products not suited to linear or rotary systems, but are too complex for the smaller-scale PoP. This is ideal for testing function or small-volume manufacture.
TEAMED linear transfer systems (LTS) and rotary transfer system (RTS) are two larger-scale systems. They use a mechanical rotary drive for consistant results. The LTS can be installed as part of a one-sided or two-sided arrangement and is tailored towards large-scale sophisticated processing. The RTS is more suited for smaller components and simpler processes.
Feeder systems and tray loaders for production assembly lines
A fundamental element of teamtechnik's production systems is its proprietary feeder technology.
Components are sorted, presented and fed at the required speed. Benefits include short delivery times, flexible processing for products of all shapes and sizes, and each machine has the ability to be extended for larger quantities.
Palletising systems for reliable and secure product storage
To guarantee stability, products must be stored correctly and securely so they're presentable and safe for transportation.
teamtechnik's systems reliably deal with a wide range of disposable trays, which ensure optimal flow between feeding and separation.
About teamtechnik
teamtechnik is internationally known in production technology. More than 900 specialists design and build automation solutions for the medical, solar and automotive industries.
The company works with new and sophisticated medical technology products from early stages to identify optimum processes. Its development engineers have a great deal of experience and knowledge in this area. teamtechnik Group has six production sites, which are located in the USA, Poland, China and Germany.