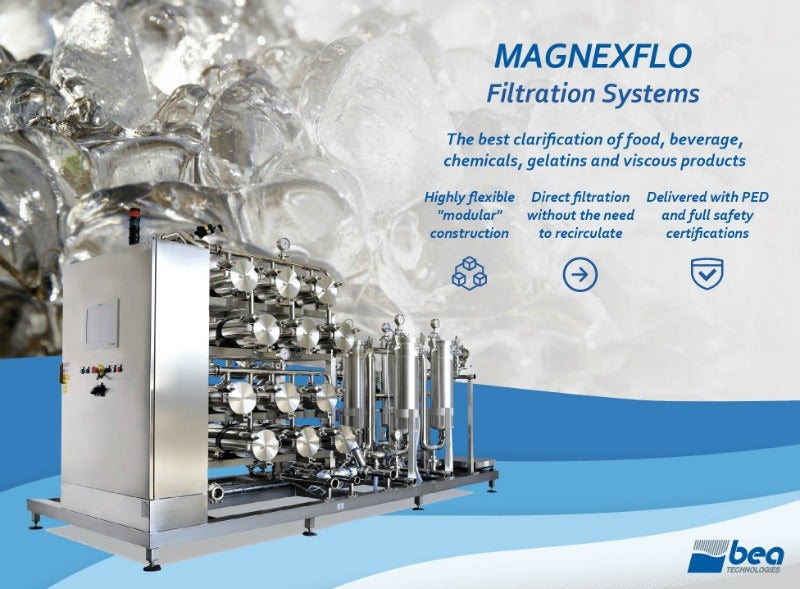 Bea Technologies (BEA) designs and manufactures filtration and separation solutions for sterilising, contamination control, processes and bacteria-microorganism retention.
The company's systems are used across a wide range of laboratory and manufacturing facilities in industries such as the pharmaceutical, biotech, chemicals and healthcare sectors.
BEA specialises in liquid or gas contamination control solutions, bacteria-microorganism retention filtration, pre-filters, membrane filters, sterilising filters, filtration systems, filter housing and pressure vessels. It also manufactures water self-cleaning filters, precoat filters, activated carbon filters, nanofiber filters, hydrophobic filters and capsules.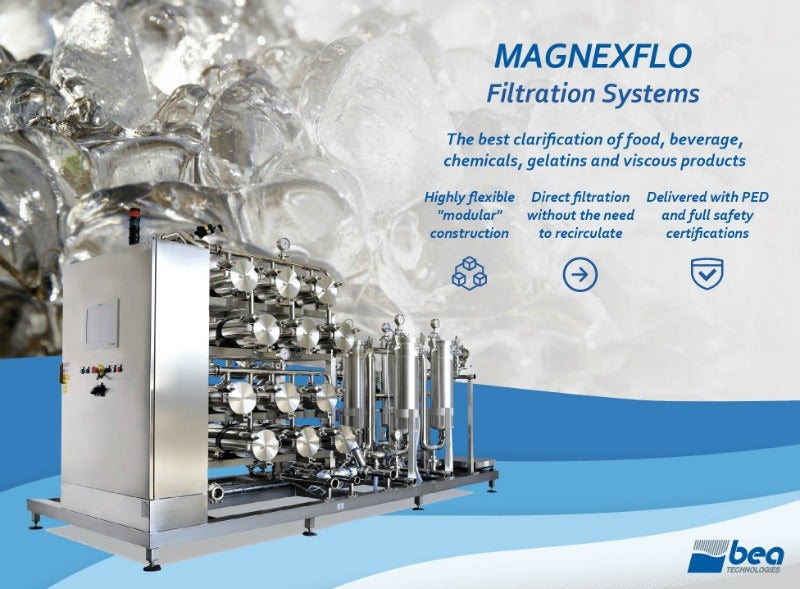 Innovative filtration and separation solutions for the pharmaceutical industry
BEA's products are organised into microfiltration, process equipment and compressed air / gas categories.
The company's innovative, high-quality pharmaceutical filtration, separation and nano-filtration solutions for pharmaceutical manufacturing, include the Valex Potent for high-potency active pharmaceutical ingredients (HPAPI) filtration and modular MAGNEXFLO modular platforms.
BEA first introduced its cleanroom sterile production in 1983, which is now carried out in a purpose-equipped facility built in 2010.
Animal-free filter elements for purifying HPAPI
BEA's proprietary technologies include the BEAPURE animal-free, a range of sterilising membrane filter elements.
This line does not contain any parts or additives of animal origin.
The filters are manufactured using certified animal-free polymers, including filter elements made with Nylon 66 membrane.
Membrane filters to remove endotoxins from medical ingredients
BEA manufactures positively-charged membrane in Nylon 66, which are used to remove endotoxins or other very fine contaminants negatively charged from different liquid solutions.
Filter elements made with Polyethersulfone (PES) and polytetrafluoroethylene (PTFE) membranes are available, as well as a series of filters containing borosilicate fibres and nanofibres.
BEA Technologies' filters are suitable for sterilisation applications and for the removal of bacteria and microorganisms from liquids and various solutions in drug manufacturing processes.
About BEA Technologies
Founded in 1961 as Bea Filtri S.p.A, the company name was modified to BEA Technologies in 2004 but remains a family-owned company.
The yearly growth has been driven by high-quality products and the company's ability to provide solutions designed for special requirements.
The BEA Technologies team in Bologna will be led by sales manager Marco Pandolfi, biopharma development manager Marco Burato, and export sales manager Gianluca Colombi.