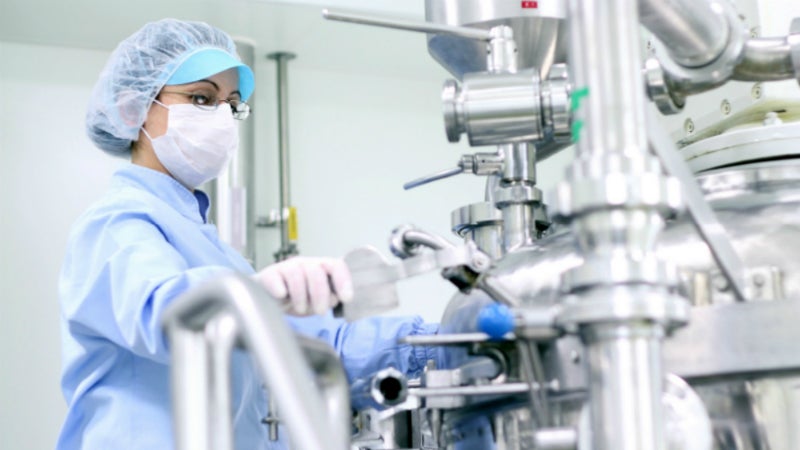 Pervatech's core activities include development, manufacturing, and marketing of cutting-edge hydrophilic and organophilic membranes, which are primarily used for vapour permeation and pervaporation applications.
The company also manufactures and markets the corresponding modules, test systems, and industrial units. In addition, ultrafiltration (UF) membranes are provided.
Using its team's expert knowledge, Pervatech designs membrane-based separation solutions, enabling customers to innovate production processes, which can lead to higher efficiency and product quality, as well as lower waste streams and energy consumption.
Increased yield and efficiency of in-situ dehydration of condensation reactions through membrane separation systems
An attractive membrane-enhanced process is in-situ dehydration of condensation reactions. This process intensification approach increases both the yield and efficiency. Diverse solvent purifications are also possible.
Active Pharmaceutical Ingredients can be produced more efficiently by using Pervatech's pervaporation technology, based on hydrophilic hybrid silica HybSi® membranes or organophilic PDMS membranes.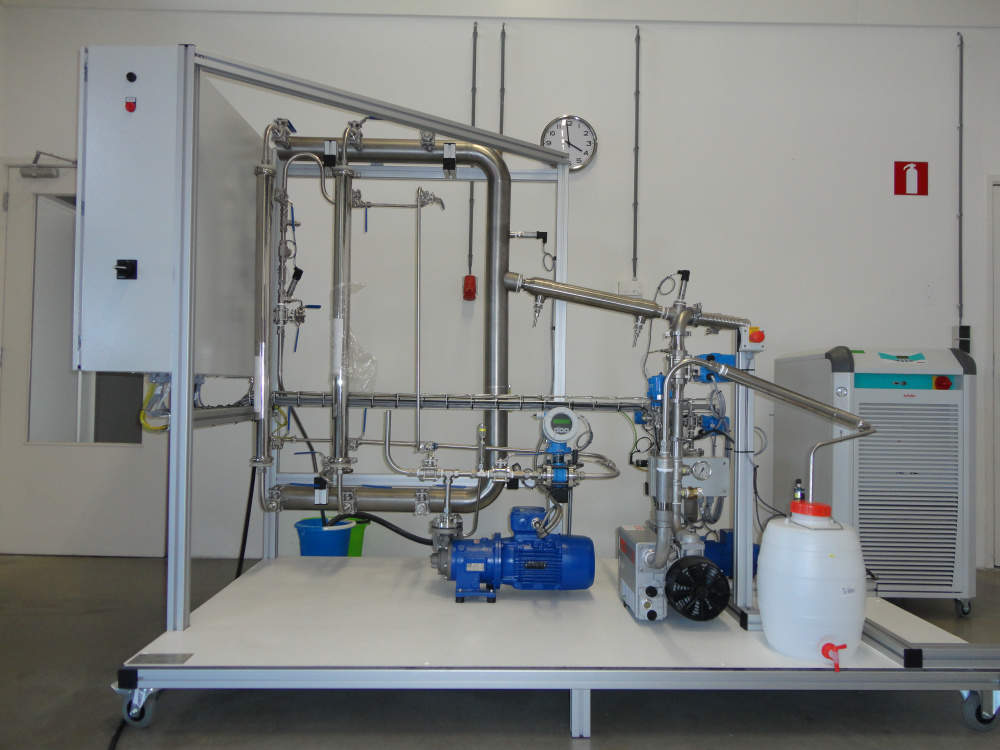 A pervaporation pilot plant for the recovery of bio-ethanol from algae-based processes.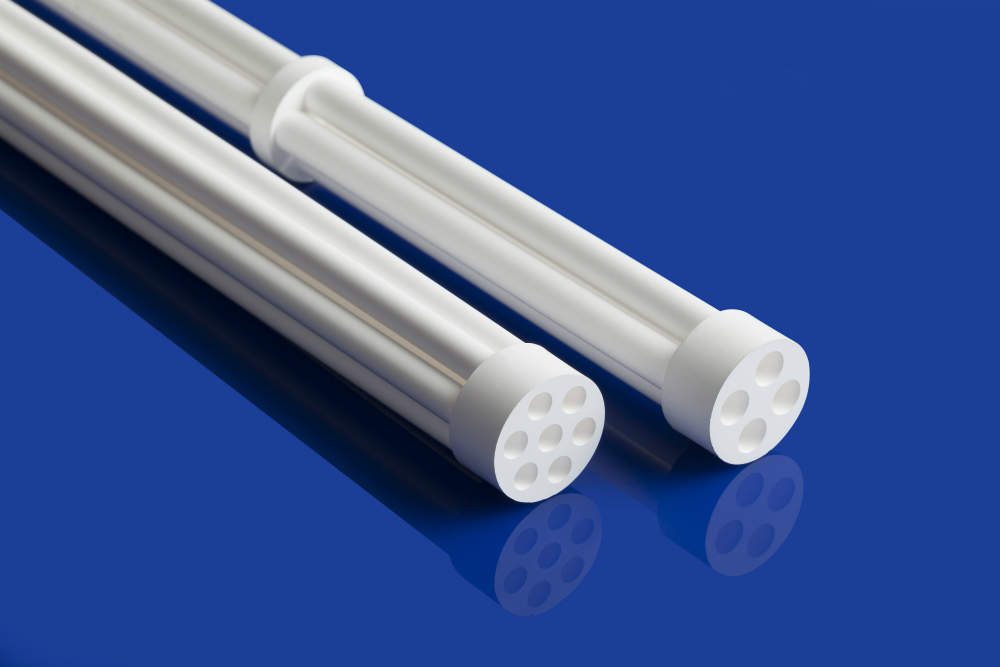 4-tube membrane assembly enables high permeate flux by optimal vacuum accessibility.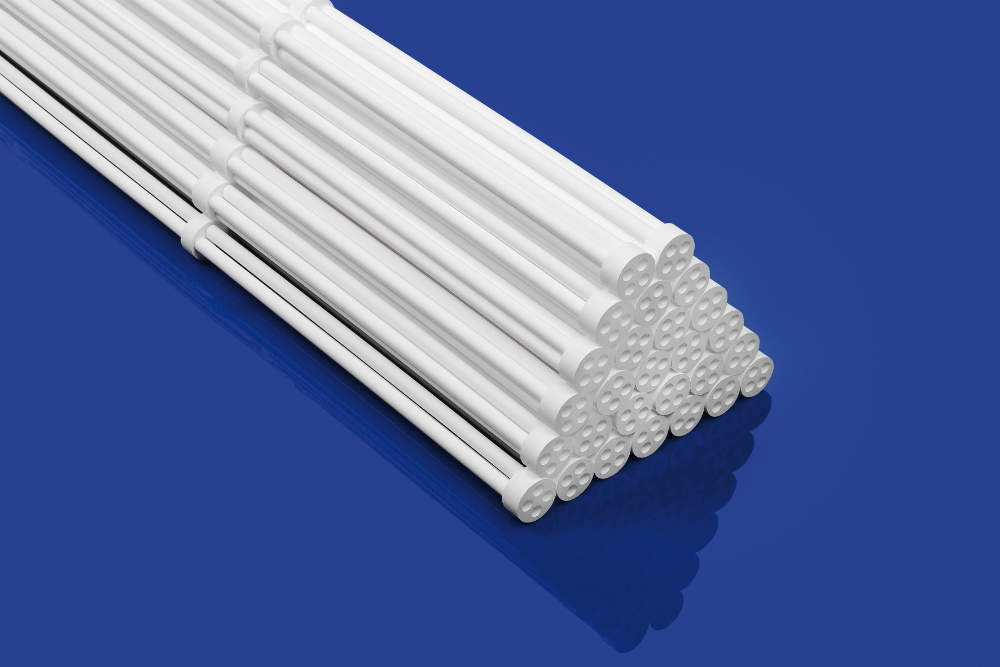 4-tube membrane assembly for optimal module stacking.
A pervaporation module with ceramic membrane elements.
Highly efficient Aroma and Fragrance recovery with organophilic pervaporation membranes.
Between 25% and 75% of energy savings can be achieved in comparison to more traditional methods such as molecular sieves and distillation. Pervatech can share its knowledge of membrane processes to offer advice on successful optimisation.
Pervaporation and UF membranes, modules, and industrial systems for the separation of organic and aqueous substances
Pervatech has a high-level clean room production capacity for its product portfolio including hydrophilic Hybrid Silica ceramic tubular pervaporation membranes. This product is able to maintain its high-quality standards throughout mild and harsh environmental conditions. Due to its ability to function at elevated temperatures, high fluxes can be achieved. Reduction of downstream processes and the separation of azeotropes is possible. By tailoring the membrane structure, these membranes are able to recover solvents in pharma industry processes to high-purity levels, which enables re-use.
Another membrane type offered by Pervatech is the organophilic pervaporation membrane, such as polydimethylsiloxane (PDMS). This remains stable through a wide temperature range and pH levels. It can be used to recover a selection of high-value aromas, flavours, or fragrances, as well as increase the efficiency of bio-butanol or bio-ethanol recovery from fermentation or from algae-based processes.
This type is available in flat sheet, spiral-wound elements, and inside coated ceramic tubes.
In addition, Pervatech manufactures tubular ultrafiltration (UF) membranes based on zirconia and titania.
Pervaporation equipment for testing on lab scale and industrial pilot-scale are available and can be designed towards customer application and requirements.
Special polymeric membranes for pharmaceutical industry regulations
Pervatech serves the organophilic pervaporation market with special polymeric membranes. These are very useful for recovery of high-value added products such as aroma's and fragrances.
They are highly stable, meaning they can purify aggressive solvents quickly, including lower alcohols, ethyl acetate, and isoamyl alcohol. Pervaporation is being used more often in the petrochemical, chemical, food, pharmaceutical and biotech industries due to its successful use in dehydration processes.
The polymeric membranes can also be used as an additional process when other separation methods no longer have an effect or cannot be used. It is also useful in applications where industry-wide regulations prevent the use of other methods.
Ultrafiltration membranes to remove unwanted solids
Pervatech zirconia and titania ultrafiltration membranes are effective in removing solids, such as recovery of high-value yeast in fermentation processes in the pharmaceutical and biotech industries.
About Pervatech
Pervatech is based in Rijssen in the Netherlands. Its team works closely with customers worldwide, as well as leading universities and institutions. Its scientific research and development (R&D) cooperations allows the company to use the latest technologies.
In close collaboration with its customers, Pervatech designs and develops the most optimal separation solutions for higher quality end products and more efficient processes.
Commercialisation of the company's pervaporation and vapour permeation technology is either provided directly to customers or through agents and process equipment manufacturers.