Scavenging Technologies, a business unit of Johnson Matthey dedicated to product purification and recovery of precious and base metals, offers an extensive range of pure, fast and effective metal scavengers for use in the pharmaceutical industry. Manufacturing capabilities are at multi tonne scale and customer support is provided by sales teams and technical experts across the globe.
Metal scavengers for the pharmaceutical industry
Scavenging Technologies offers the widest selection of scavenging supports commercially available on the market today. Our scavenging product range includes three support materials and over 25 chemical functionalities.
Functionalised polymer beads
The narrow particle size distribution of QuadraPure™ functionalised polymer beads makes these products suitable for use in fixed bed and cartridge format. Each QuadraPure in the range exhibits a different functionality specifically selected for its metal scavenging abilities.
Functionalised polymer fibres
Owing to their unique structure, thin fibres with grafted functional side chains, the Smopex® functionalised polymer fibres exhibit fast kinetics in metal extraction, making them especially advantageous in scavenging metals from solution, particularly in batch processes.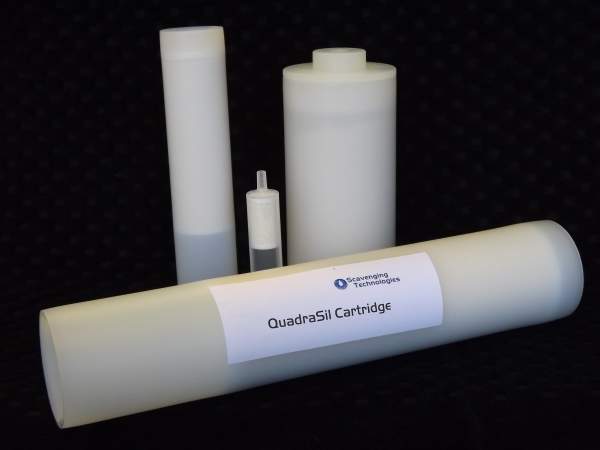 Our scavengers can be supplied in a range of formats, from pre-packed laboratory columns to plant-scale installations.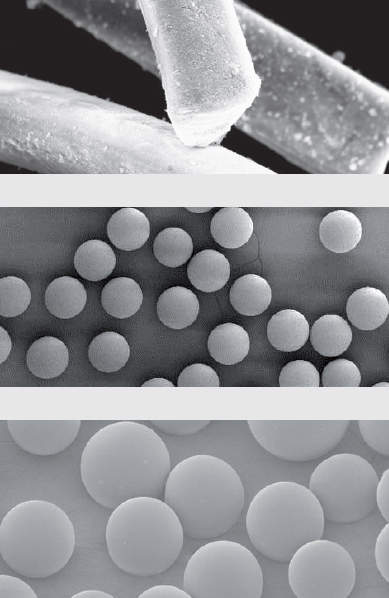 SEMs of Smopex, QuadraPure and QuadraSil metal scavengers.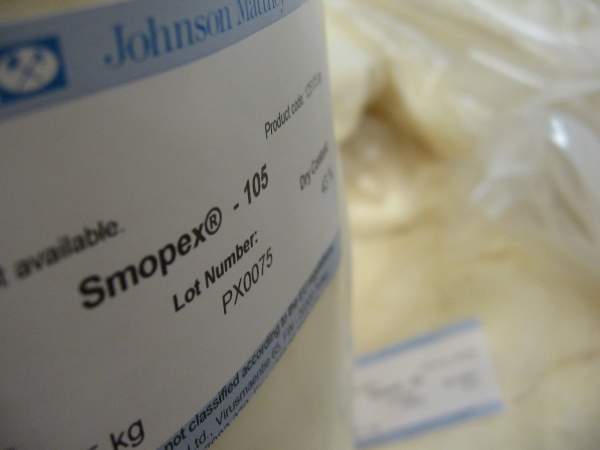 Smopex metal scavengers ready to be shipped to a customer.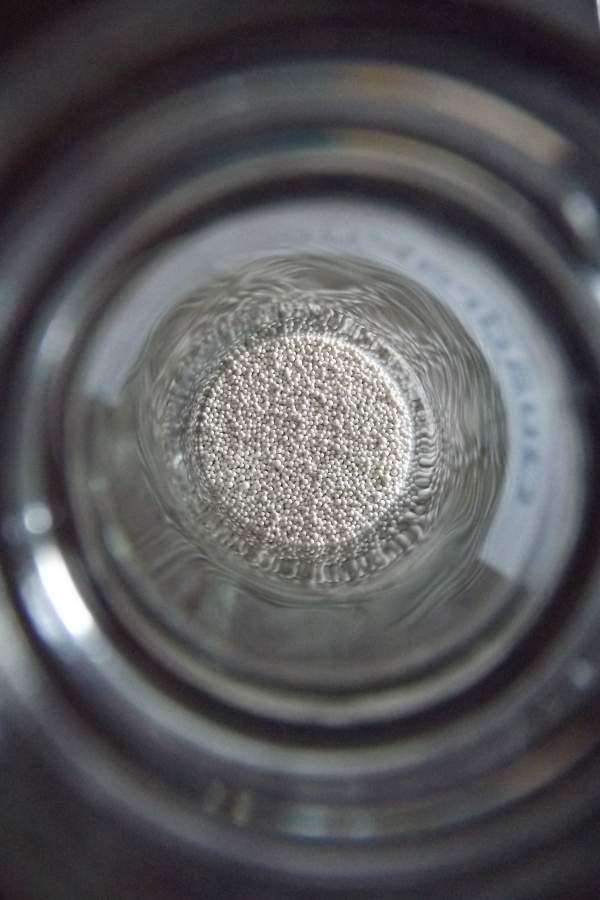 QuadraPure metal scavengers offer high selectivity and the narrow particle size distribution makes these products suitable for use in fixed bed and cartridge format.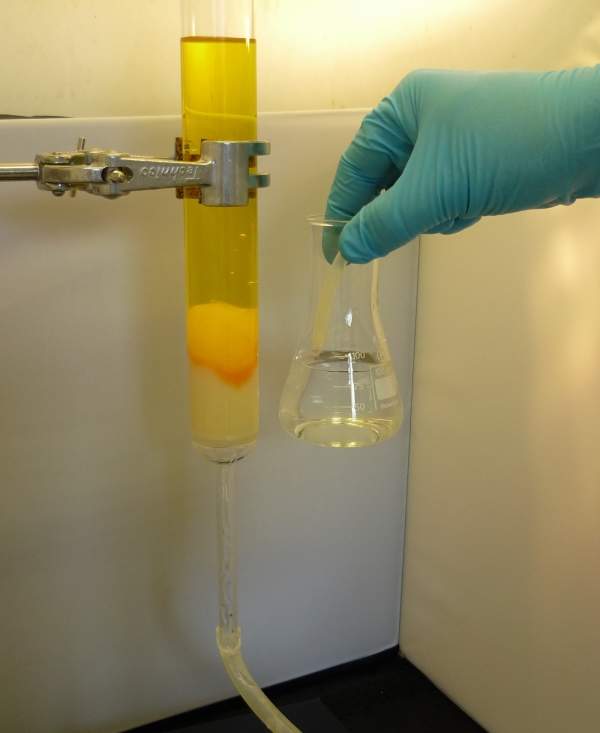 Smopex fibres in a laboratory column being used for the recovery of dissolved platinum.
Uniform spherical functionalised silica beads
QuadraSil™ products are functionalised silica specifically designed for extraction of metal contaminants from organic and aqueous systems. The QuadraSil particles are highly robust and chemically resistant free-flowing silica that are 60µm in diameter. The narrow particle size distribution, highly spherical shape and zero swell makes these products ideal for use in fixed bed and cartridge format.
Metal scavengers offer a simpler, quicker and more cost-effective solution for metal removal than by conventional methods such as chemical extraction and crystallisation. In addition, the use of a metal scavenger minimises the potential for loss of yield of the final product and can be engineered into the process to maintain containment, therefore reducing exposure and losses further.
Catalysis is an essential part of many pharmaceutical processes. With increasing innovation in catalytic chemistry coupled with ever-increasing regulatory requirements for residual levels of metal catalysts, particularly platinum and palladium, the removal of metal from the product in a simple and pure manner is crucial. In addition, the manufacturing of more potent APIs means containment is often critical.
Other applications include supported catalysts for cross coupling reactions which offer high activity without undergoing any leaching, supported reagents (e.g. phosphine and sulphonic acid fibres) and catch and release mechanisms.
Metal recovery and purification screening services
Scavenging Technologies is able to offer a screening service performed by our experienced experts on receipt of a sample provided by the customer. The initial screen is used as a feasibility study to determine the most selective scavengers for metal recovery from a particular sample of your material. The results of this stage form the basis of the process optimisation.
However, as this is not always a feasible approach, we have screening guides available for any customer wishing to perform in-house screening of our scavengers. Our technical specialists are on hand to assist with any queries regarding this process.
Tailor-made metal scavenger solutions
Scavenging Technologies recognises the needs of the pharmaceutical industry and providing solutions to problems through innovative products and engineering options is key. Our scavengers can be supplied in a range of formats, from pre-packed laboratory columns to plant-scale installations.
Flexible in their use, our scavengers can be adapted to your plant conditions, performance and site layout. No two customers are the same and so the implementation will be different each time. We are pleased to offer a turnkey solution to each customer. Simply contact us and we will provide you with a solution that has been tailor-made to meet your requirements.
Technical support for metal scavengers and product purification
Our service to you includes technical support on a global basis. Whether you require screening of material (FTA), or a scaled-up installation, we are able to assist you to ensure you receive the best products to meet your needs. Please visit our website or email us to address your technical requirements.
Fully integrated into Johnson Matthey's services
Scavenging Technologies forms an integral part of the overall services offered by Johnson Matthey. These include the supply of fresh catalyst, the recovery of precious metal or product purification by metal scavengers, to the ultimate refining of the metal and resupply of catalyst.