Spirax Sarco is a leading authority on steam system engineering, with experience to enable compliance with stringent industry legislation, health and safety, and Current Good Manufacturing Practice (cGMP).
Steam is indispensable to a wide range of plant and high-purity applications within pharmaceutical manufacturing, from heating, ventilation and air-conditioning (HVAC) to sterilisation.
Comprehensive steam system supplier for the pharmaceutical industry
For all steam needs, Spirax Sarco aims to understand each process and the stringent standards of the pharmaceutical industry.
We can be a single supplier for all steam system requirements from controls and instrumentation, condensate management, and return and steam trapping equipment to bespoke packages. We offer quick and reliable supply, support and guidance to assist you in choosing the most effective solution.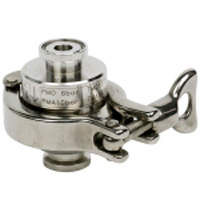 The BT6 316L stainless-steel balanced-pressure steam trap is specially manufactured for sterile applications.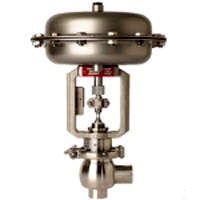 The STERI-TROL clean service control valve is suitable for a wide range of applications.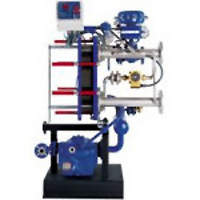 The EasiHeat™ compact steam heat-exchange unit covers a vast array of process and domestic hot water duties.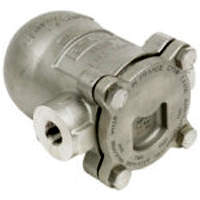 The FTS14 ball float steam trap is versatile and compact, working competently on both light and heavy condensate loads.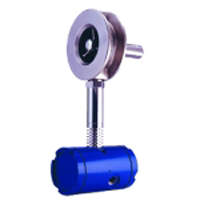 The direct in-line variable area flowmeter (DIVA) is ideal for any steam energy management scheme.
Since we pioneered the first genuine hygienic steam trap in the 1980s, clean and pure steam has formed an essential part of our business, remaining core to our high purity range.
As part of our steam supply expertise and advanced solutions, our products extend from generation to distribution, providing dry, pure and endotoxin-free steam. We can offer technologies to suit each different steam application.
Innovative steam assessment solutions
Our innovative solutions will ensure that the correct quality, quantity and purity of steam will reach the desired process at all times, benefiting organisations through minimal downtime and increased productivity, ultimately reducing carbon emissions and costs.
Spirax Sarco's capability stretches from utilities and plant steam to packaged solutions and into clean utilities. Our global network of specialised engineers has extensive industry knowledge, tailoring solutions to benefit specific business needs.
We can assist you from system concept, designing through to operational energy management, which will support the implementation of sustainable manufacturing.
Fully compliant documentation
Working within a fully accredited ISO 9001:2015 audited system, we manufacture in a number of strategically located ISO 9001 and 14001 approved production sites, with specialist facilities for high purity manufacturing.
Our dedicated Clean Steam Centre of Excellence incorporates an ISO7 cleanroom. We continually monitor certification and documentation requirements within the global pharmaceutical industry, enabling us to provide you with all documentation necessary to ensure compliance.
About Spirax
Spirax Sarco offers products for every part of your steam system, including boiler controls and systems, clean steam solutions, compressed air products, condensate and heat recovery systems. Other solutions include control systems, flowmetering, heat transfer products, humidification products, isolation valves, pipeline ancillaries and steam traps.
Headquartered in Cheltenham, UK, the company operates 62 offices in almost every part of the world. Spirax Sarco's team of 1,200+ steam experts are the perfect partner to help your business cut emissions, energy waste and water use, as well as boost productivity and reliability, drive operational reliability and lower overall costs.