Symbiosis offers rapid access to sterile fill and finish manufacturing slots and has extensive expertise and experience across vaccines, advanced therapy medicinal products (ATMPs), monoclonal antibodies (mAbs), high potency active pharmaceutical ingredients (APIs) and more.
We support biotechnology and speciality pharmaceutical companies worldwide by providing injectable products for clinical and small-volume commercial supply. Our integrated services allow clients to have their drug products manufactured, tested, packaged, scaled-up and certified for release as quickly as possible.
Symbiosis' core manufacturing services are carried out at a facility in Stirling, Scotland, which is licensed by the UK Medicines and Healthcare products Regulatory Agency (MHRA). The facility was built with specific biologic and small-molecule production capabilities in mind and allows our team to fill bulk volumes of less than 100l, including products that require aseptic liquid filling and lyophilisation.
Regulatory compliance, technical capability and operational flexibility are core to Symbiosis' offerings. We aim to provide our clients with direct access to staff who can deliver projects on time.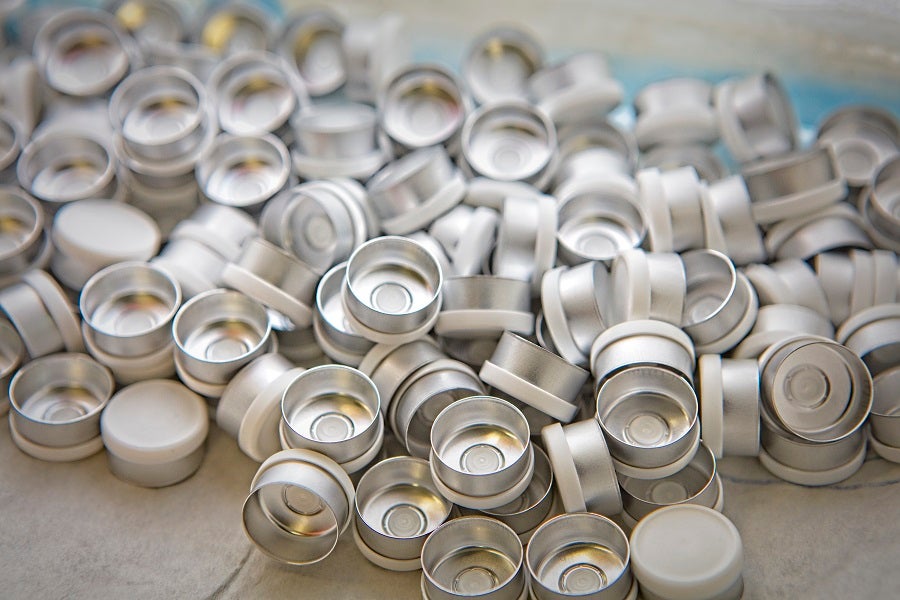 Symbiosis offers contract manufacturing services for vaccines, advanced therapy medicinal products (ATMPs) and monoclonal antibodies (mAbs) among other pharmaceuticals.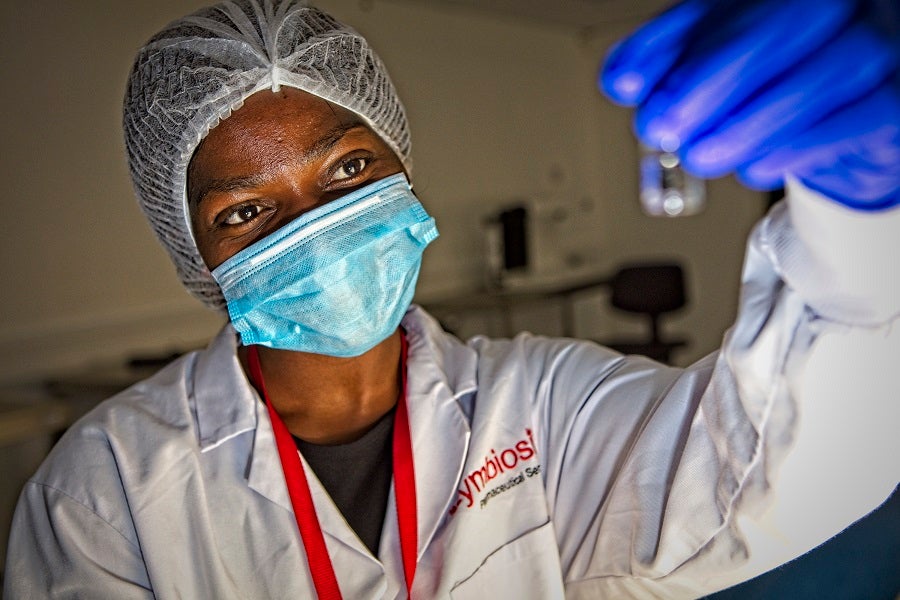 We focus on regulatory compliance, technical capability and flexibility in our operations.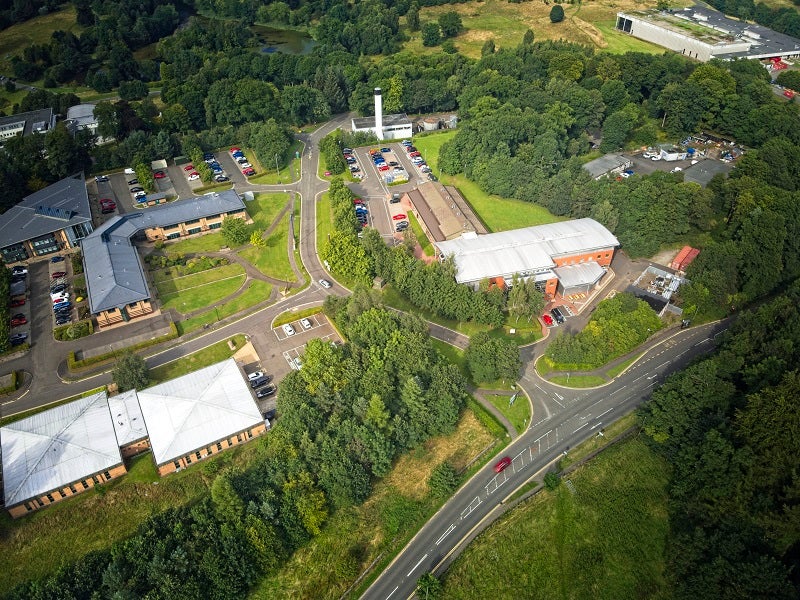 We operate from a purpose-built facility in Stirling, Scotland.
Sterile fill-finish services for pharmaceutical products
Symbiosis is licensed for the sterile filling of liquid and lyophilised investigational medicinal products (IMPs). We can assist if you require the sterile manufacturing and supply of drug products for pre-clinical, clinical trials and low-volume commercial markets.
Our services include filling 2ml-100ml glass vials, filling bulk volumes of up to 70l, bulk lyophilisation in Lyoguard trays, and processing batches of between 100 and 3,000 vials.
Analytical and microbiological testing of drug products
In addition to our sterile manufacturing capability, our expert team can manage and coordinate all your analytical and microbiological testing requirements. These include testing raw materials, in-process controls, stability studies and checks ahead of the final product release.
We aim to let clients keep their drug products in the hands of one reliable partner and have their batches delivered as quickly as possible.
Clinical labelling and product packaging for all scales
Symbiosis' Stirling facility has dedicated rooms for the labelling and packaging of drug products for clinical trials and niche commercial markets worldwide. We have specialist facilities for controlled temperature and humidity storage, and work with audited suppliers for bespoke label and box design and production.
Our efficient service manages your product's supply chain and logistics to ensure it is delivered to your chosen location, without fail.
Certified qualified person release for pharmaceutical batches
Symbiosis' qualified persons (QPs) release clinical batches under our MHRA IMP license and commercial licensed products under a commercial manufacturer or importer's licence.
We manufacture according to good manufacturing practice (GMP) regulations and support QP release to clinic, market or direct to clients for onward processing.
Support at all pharmaceutical product development stages
Symbiosis can assist with a range of product development services to bring products from the pre-clinical phase into clinical trials. If you are at the pre-manufacturing stage, we can offer our knowledge of formulation, lyophilisation cycles and process development.
Choose Symbiosis for your clinical or small-scale commercial manufacturing project to get your product to patients more quickly.
About Symbiosis
The decision to create Symbiosis was driven by the need to address specific gaps in the sterile drug product manufacturing marketplace. We aimed to create a business model that would save clients time and money on drug development by offering shorter lead times to manufacturing slots and product releases.
Our shareholders and board of directors assembled a team of experts who understood what a modern, flexible, small-scale manufacturing filling facility should encompass. Our company's reputation has since grown based on our manufacturing expertise and operational flexibility, which allows us to tailor process solutions to clients' individual requirements.
As the demand for biological products and more agile clinical manufacturing grows, we are well-placed to help clients develop drug products.
As a business, we always strive to deliver service excellence and build mutually beneficial, long-term relationships with our clients based on agreed goals and shared objectives. Our goal to ensure the success of those relationships is to exceed your expectation first time, every time.