Cryo Store, founded in 1999, is a full service logistical partner for the pharmaceutical, biotech, medical and food industry. Cryo Store has developed the KelvinBox line of pre-qualified temperature-controlled packaging systems. In addition, Cryo Store uses its know-how and experience by offering a range of services for the (long term) storage, packing and shipping of temperature-sensitive goods.
Logistics services for temperature-sensitive materials
Cryo Store has over ten years of experience in the worldwide distribution of biological samples, clinical samples, products for scientific research and other temperature-sensitive materials. When required, our solutions are turnkey; we arrange pick up, pack and dispatch, with all necessary documentation, to secure an efficient and timely delivery to the required destination. This is ideal for the collection of, for example, clinical trial samples at the research site, with secured temperature-controlled packaging and efficient transportation to your analysis lab.
The unique combination of logistical experience and temperature-controlled packaging solutions makes Cryo Store the ideal partner for the storage, packing and distribution of your temperature-sensitive products.
Biobanking services
Cryo Store is a specialist in storing biological materials or products. Cryo Store started over ten years ago with the biobanking of samples for pharmaceutical and medical companies.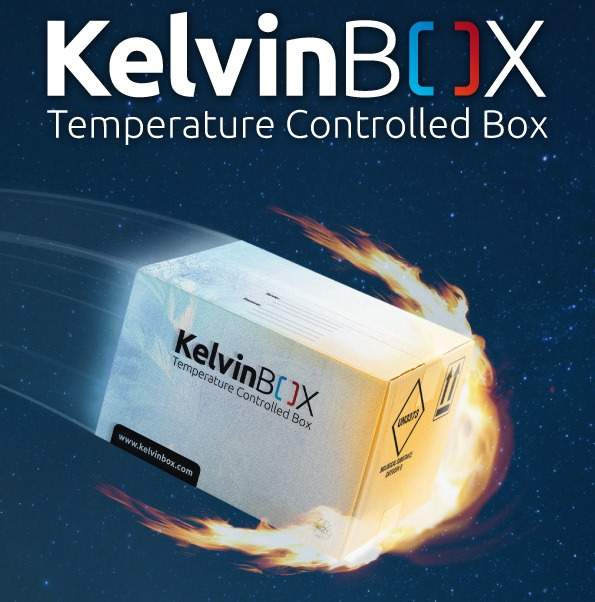 KelvinBox is the new standard in temperature-controlled packaging solutions. Years of experience in the storage and distribution of temperature-sensitive products have resulted in the KelvinBox product line.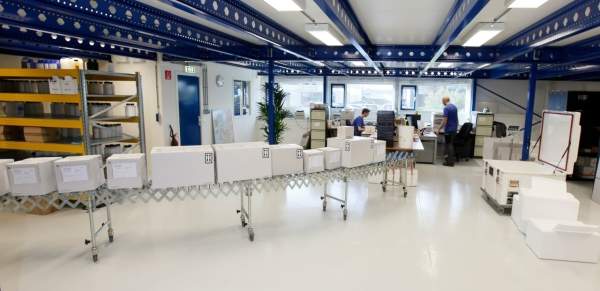 Cryo Store's distribution department is only accessible for qualified employees. We comply with the highest requirements and are therefore qualified as a 'known sender' for customs and other authorities, which further ensures the proper and safe delivery of your products.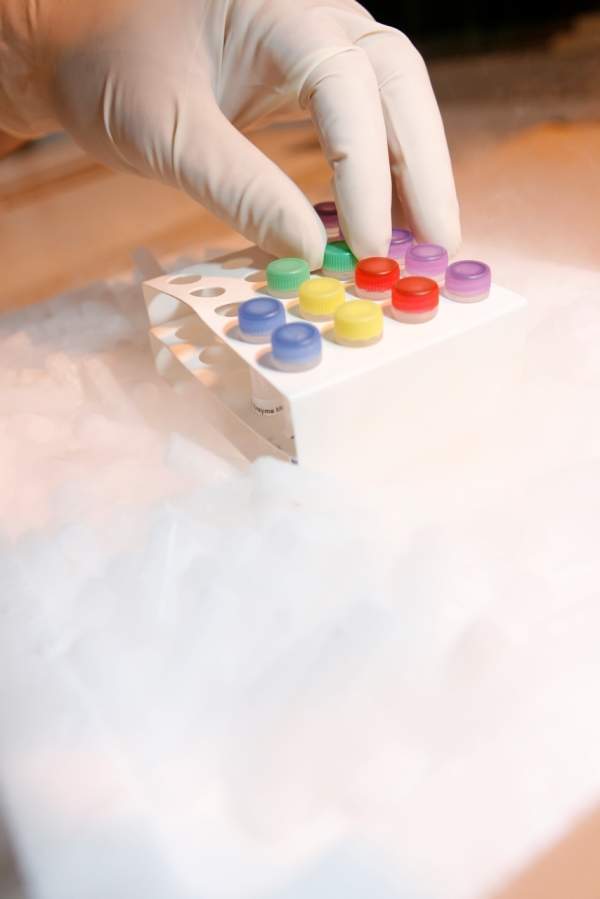 In Cryo Store's distribution department products are picked from your own European stock, packed with care and according to defined SOPs, and prepared for shipping. We are also experienced in kit assembly.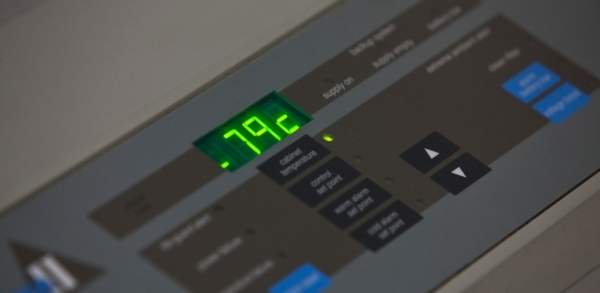 Our storage area offers product storage from -196°C, -30°C and +4°C up to room temp. Our storage facilities comply with the highest standards for temperature registration, security and back up.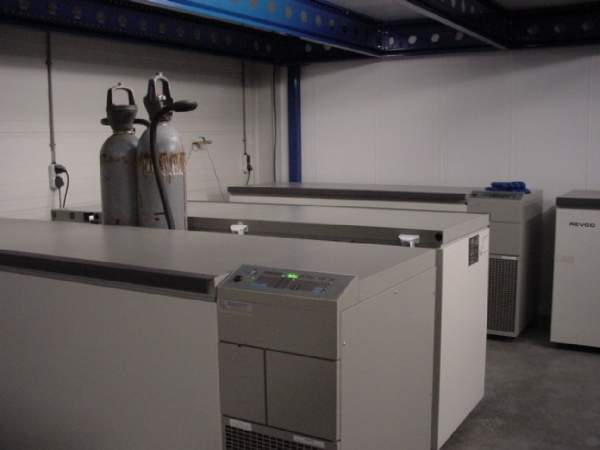 Cryo Store is a specialist in storing biological materials, long-term as well as for distribution to your collaborators. Cryo Store started over ten years ago with biobanking of samples for pharmaceutical and medical companies.
Cryo Store's storage facilities are only accessible for trained employees. Our systems are all about safety and keeping the right environment, equipped with all required back-up systems and data management. We store samples from -196°C to room temperature.
Your clinical samples, production batches or other biological products can't be in a safer place. Upon entrance at our facilities, all items are barcode labelled and continue to be fully traceable until it reaches a destination you specify for us.
During shipping, our logistical experience combined with packaging know-how ensures delivery of your material in an excellent state.
Temperature-controlled packaging
Cryo Store offers various packaging solutions to provide the best option for your specific needs in temperature requirements during different transport times and costs. As a packaging specialist, Cryo Store continuously looks for innovations in the storage and distribution of temperature-sensitive goods. Over the years, we have developed numerous client-specific packaging solutions for the transport of vaccines, specialised pharmaceutical products as well as sampling programmes.
We recently introduced the KelvinBox temperature-controlled packaging line of pre-qualified packaging systems for a variety of client needs, including shipping biological samples under class UN3372 which comply with the ADR/ICAO/IATA P650 packaging requirements.
Cooling products for shipping of temperature-sensitive goods
In most cases isolation on its own is not enough to keep your temperature-sensitive products in perfect condition until destination. Cryo Store offers several techniques to keep your shipment at the right temperature. Our extensive experience allows us to reliably advise you on which packaging solution will guarantee perfect delivery of your material.