Exeltainer is a European company that specialises in the design, manufacture and validation of insulated packaging systems to maintain the cold chain of pharmaceutical and biotechnological products during storage and distribution. Our extensive experience in the insulated packaging sector means that we can offer a wide range of solutions to suit our customers' particular needs.
The pharma sector is always looking for reliable technical solutions to guarantee the right product temperature during every phase of sensitive products and hazardous goods deliveries, always in compliance with the UN (United Nations) and regulated by standards IATA-ICAO, ADR, IMDG and RID. We validate any insulated shipping system we design and produce, providing validation reports that state the characteristics of the solution, the tests performed with their corresponding charts and graphs, and the calibration certificates.
Insulated shipping containers
Our offices and manufacturing facilities are strategically located to provide the best service and maximum satisfaction to our customers, offering the best support in the production, storage and delivery of our insulated shipping containers.
Our thermodynamic laboratory has seven test chambers from 400l to 3,000l capacity and cycles from -20ºC to +45ºC where we test and validate our insulated shipping containers. We have the necessary infrastructure to perform simulations of any external temperature conditions to which products might be exposed, and the latest generation devices to capture and store the test data.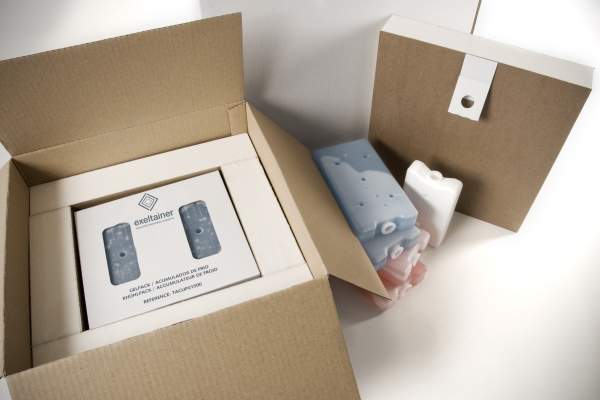 Exeltainer specialises in the design, manufacture and validation of insulated packaging systems.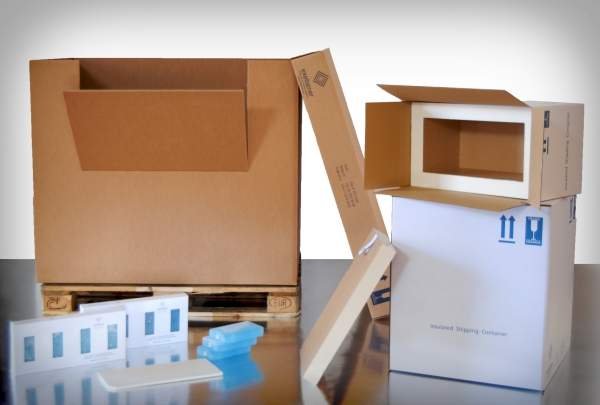 Exeltainer provides disposable and reusable insulated kits for the storage and distribution of pharmaceutical and biotechnological products.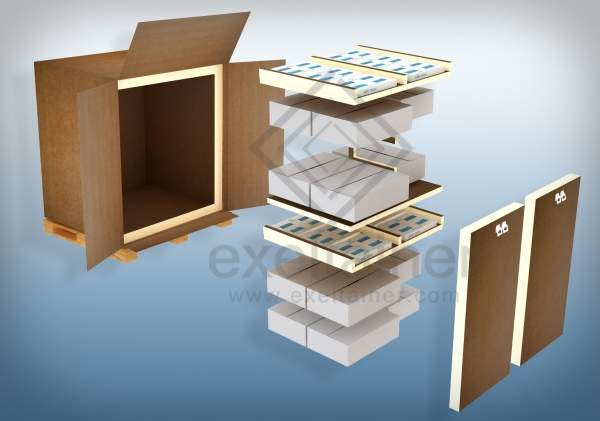 Exeltainer has the flexibility to design innovative cold chain packaging solutions which better match clients' particular operational and technical requirements.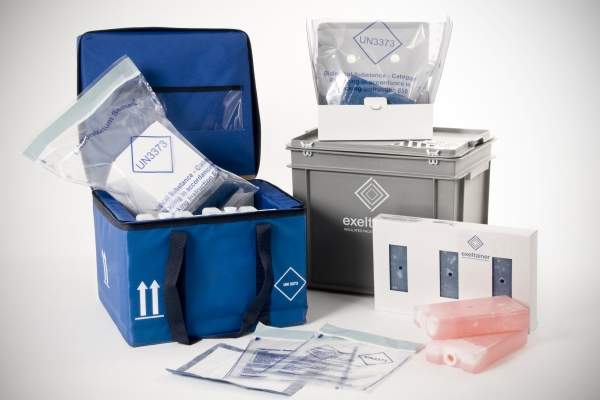 Exeltainer manufactures UN-approved insulated biomedical packaging for the delivery and transport of Category B biological samples.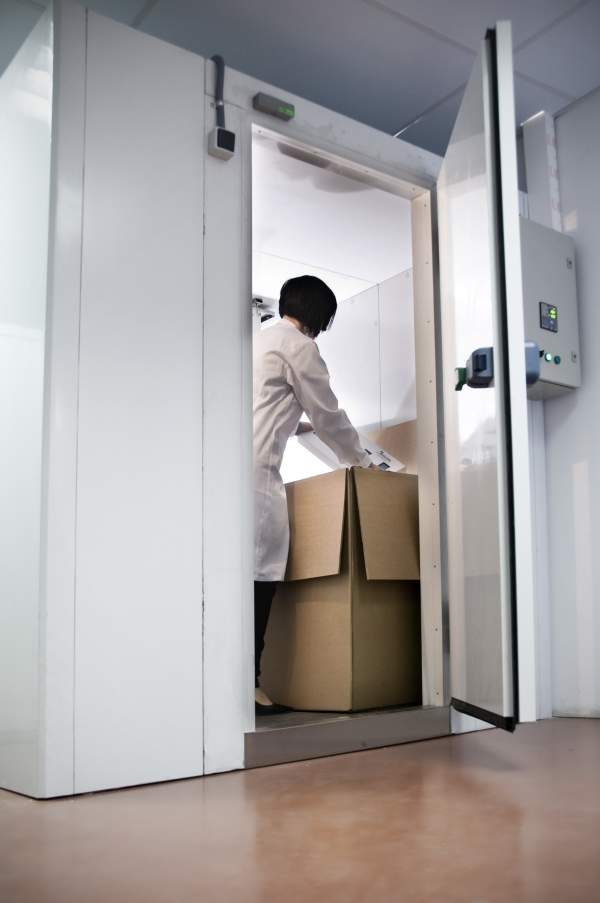 Exeltainer has a last-generation thermodynamic essay laboratory to reproduce any particular distribution temperature profile and qualify any ISC according to clients' technical requirements.
Insulated packaging solutions for pharmaceuticals
Our factory produces all the necessary components that make up our insulated packaging solutions, including insulated containers, external and internal cardboard boxes, spacers, gel-packs, and many other elements.
Polyurethane is an excellent insulation material which has a coefficient 35% higher than expanded polystyrene (EPS – POREXPAN). With a similar density, polyurethane demonstrates higher insulating power than EPS or XPS using less volume to maintain the same insulation requirements. The mass / density of our panel is 33kg/m³ (+/- 5%).
The rigid polyurethane foam is a rot-proof substance, stable against mould and detritus; it is odourless and chemically neutral. It is also stable against exhaust and aggressive industrial atmospheres.
Our insulated packaging solutions are designed to be produced with the least possible amount of packaging materials, in order to have maximum respect for the environment.
Disposable insulated kits
Our P-TAINER disposable insulated kits are insulated shipping containers which include all the components to guarantee specific temperature ranges (2ºC – 8ºC / +15ºC – 25ºC / -20ºC / -80 ºC) with volumes from 2l to 1,700l. Our disposable insulated kits are validated at different external temperature settings, for deliveries from 24hr up to 150hr.
Reusable insulated kits
P-TAINER reusable insulated kits are ideal for the delivery of products that are highly sensitive to shocks, temperature changes and humidity. These insulated kits are shipping systems which allow reuse of the packaging. They are validated to maintain a range of product temperatures (+2ºC – 8ºC, +15ºC – 25ºC, -20ºC, -80ºC) at different external temperature settings, for deliveries of 24hr up to 96hr.
Foldable isothermal packaging
X-TAINER foldable isothermal packaging is produced in extruded polystyrene (XPS) to provide great flexibility and an excellent level of insulation. Its great advantage is the space reduction during storage and transportation. Kits are validated at different external temperatures for deliveries up to 24hr.
Gel-packs for transportation of pharmaceuticals
ACU-TAINER gel-packs contain a non-toxic cool gel with high temperature performance. They offer superior performance compared to water packs, providing up to six or eight times better maintenance of cold temperatures in a regulated way. They can be rigid or flexible, and can maintain positive or negative temperatures.
Our gel-pack trays (ACU-TRAYS) reduce kit preparation time. In one single movement up to six units of gel-packs can be handled and loaded inside the isothermal box. Our trays are available from two to six units of rigid or flexible gel-packs inside a micro corrugated cardboard box.
Disposable insulated biomedical packaging
Our isothermal kit UN 3373 is UN-approved insulated biomedical packaging that offers a complete solution for the delivery and transport of Category B biological samples at room temperature or at controlled temperature (2°C – 8°C / 15°C – 25°C / -15ºC / -21°C). The system is ready for use, tested and validated. The kit includes:
Disposable P-TAINER container with printing according to the UN-IP650 requirements
Approved and printed bag UN 3373 with absorbers in its interior
Interior box to hold the primary receptacles with the sample(s)
Gel-packs: ACU-TAINER or ACU-TRAYS
Isothermal separators
Optionals: stickers dry ice (UN 1845) and Category 9 Miscellaneous (required for dry ice) data loggers and temperature indicators