Kelsius is a market leader in digital automated temperature monitoring to the healthcare and pharmaceutical industries.
Our systems improve product safety through world-class Cloud-based data hosting and processing, as well as wireless sensor technology, to ensure cost optimisation and regulatory compliance.
Automated temperature monitoring services for healthcare applications
CoolCheck is an industry-leading wireless automated service that plans the process of temperature monitoring in controlled testing and storage environments in the healthcare sector.
It also alerts staff members when temperatures diverge from set parameters.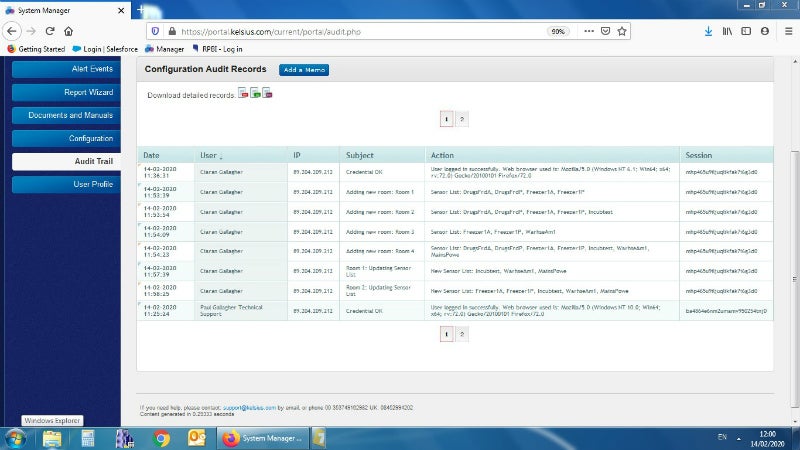 Kelsius Portal Dashboard, for accessing all recorded information.

A number of sensors record and relay data stored and accessed via the Kelsius Web portal.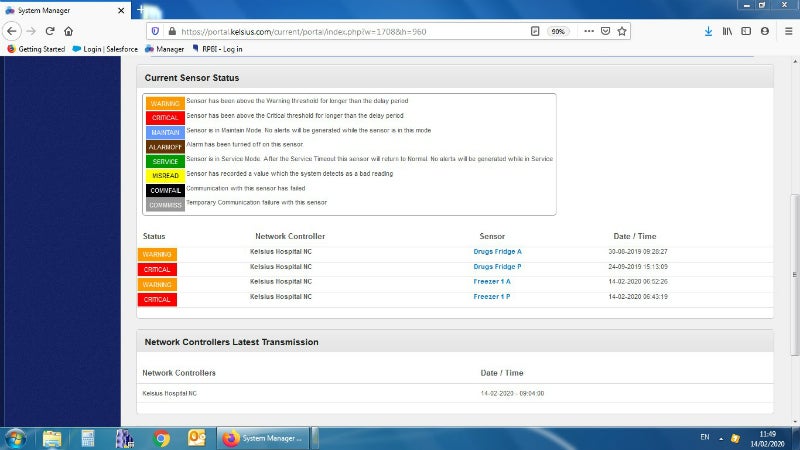 Activity on the system is traceable back to the designated user and logged in the Audit Trail.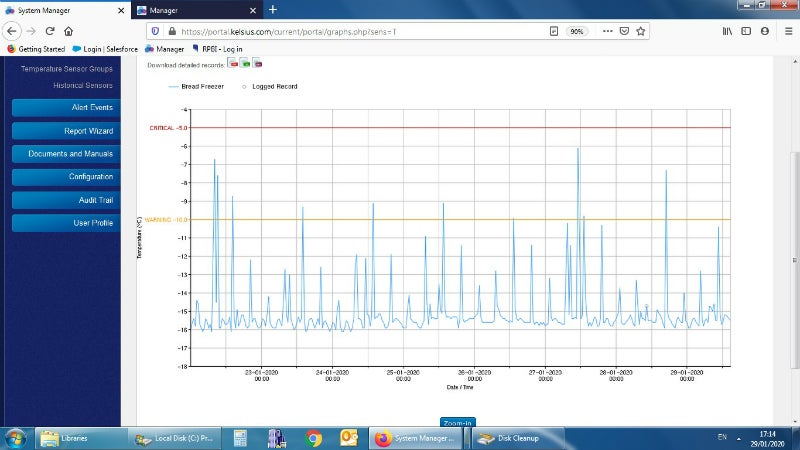 Sensors can be viewed in their current state, with any non-conformance highlighted.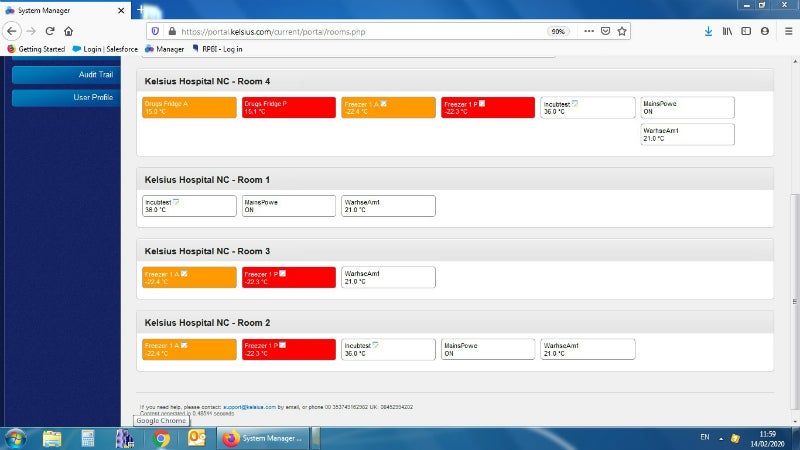 Temperature data is presented in graphical and tabular format and can be customised by date and time range.
The system is compliant with all major international standards, including the Medicines and Healthcare products Regulatory Agency (MHRA), UK Accreditation Service (UKAS), the US Food and Drug Administration (FDA) and Health Products Regulatory Authority (HPRA). It also adheres with 21 Code of Federal Regulation (CFR) Part 11.
The broad scope of applications includes the monitoring of fridges, freezers, incubators, water baths, liquid nitrogen tanks, oxygen and carbon dioxide, among others.
Safe storage capabilities for pharmaceuticals
The CoolCheck temperature monitoring system complies with industry best practice for safe storage of medicines and vaccines, as well as blood and lab samples, reducing product wastage related to fridge failure.
The solution consists of small wireless sensors placed inside cold storage environments, which communicate to the CoolCheck Network Controller and onto the Internet via a local area network connection.
Web-enabled sensor data transmission and storage
CoolCheck sensors transmit data at regular intervals to Kelsius Server, with information accessed via the Kelsius Web portal, and processed and presented as user-friendly reports in a PDF format. Temperature data is presented in graphical and tabular format, encrypted for complete security.
If a measured temperature goes outside of the set parameters, an alert is triggered instantly via local audio and visual alarm, text message (to any number of staff members), or email. All data and corrective actions are archived to provide a complete audit trail.
Client testimonials
"Use of the Kelsius temperature monitoring system strengthened our position and ability to successfully achieve this quality standard." – Central Manchester University Hospitals.
"With Kelsius in place, we have increased confidence in product quality and patient safety. Moreover, the digital temperature monitoring system has already paid for itself since installation, by helping save time and reducing product loss." – Maidstone and Tunbridge Wells Trust.
About Kelsius
Established in 2003, Kelsius has offices in Ireland and the UK, as well as a network of partners in Australia, Middle East, Europe and the US, which serve its worldwide customer base.
The company has so far harvested more than 20 billion records and a presence in 24 countries worldwide.