LifeScience Logistics is a third-party logistics and freight-forwarding services provider in the pharmaceutical, biologic and medical device industries. We specialise in providing temperature-controlled logistics and offer a full range of standard and specialised logistics services that are scalable to the changing needs of our customers.
LifeScience Logistics has more than 1.2 million square feet of warehouse space, all of which is fully validated for controlled ambient, refrigerated and frozen storage.
Our services currently include:
Order to cash management
State-of-the-art supply-chain management systems
Call centres
IT-based order entry and fulfilment
Contract management services for chargeback
Medicaid / Medicare administration
Rebate checking processing services
Dispute resolution
Third-party logistics service
We continue to be recognised for our ability to adapt to the demands of any situation, with best-in-class third-party logistics including warehousing, distribution and outsourced business solutions. We also provide services that allow our LifeScience clients to focus on their primary objective of creating life-saving medicines, while we handle the rest.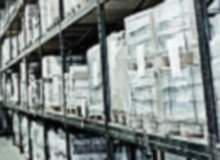 Our logistics services include:
cGMP warehousing and distribution
Overpacking – by item-level product, carton and pallet, using industry-leading technologies in insulation, refrigerants and packaging systems, as well as dedicated containers
Cross-docking and kitting
Reverse logistics and recalls
Domestic and international transportation: express, small-package, charter, next flight out, FTL, LTL and NVOCC-ocean services
Healthcare supply chain solutions
From major pharmaceutical companies to small start-ups and from traditional to direct channels, we offer a full range of standard and customised services. LifeScience Logistics is committed to offering the highest quality, flexibility and compliance in healthcare supply chain solutions.
cGMP compliant facilities
Our cGMP compliant facilities allow our pharmaceutical, medical device and biotech clients to distribute frozen, refrigerated and controlled ambient products while outsourcing as much or as little of the process as they desire.
Efficient pharmaceutical logistics operations
Our can-do attitude and efficient logistics operations set us apart from our competition. We pride ourselves on our ability to bring the best technology, quality and intellectual capital to our clients.
We qualify our shipping suppliers on a routine basis and we stay at the cutting edge of temperature-controlled technologies, with dedicated engineering, quality assurance and regulatory compliance.
Frozen, cold and ambient storage facilities
Our headquarters in DFW Airport in Dallas, Texas, has a total of 440,000 square feet, which includes:
Ambient (20-25°C): 355,136 square feet
Cold storage (2-8°C): 17,500 square feet
Frozen storage (-30°C): 17,500 square feet
LifeScience's Maryland satellite facility in Columbia has 290,788 square feet in total, including:
Ambient (20-25°C): 220,000 square feet
Cold storage (2-8°C): 13,600 square feet
Frozen storage (-30°C): 13,600 square feet
Our satellite facility in Brownsburg, Indiana, has a total of 262,200 square feet, including:
Ambient (20-25°C): 249,770 square feet
Cold storage (2-8°C): 3,320 square feet
Frozen storage (-30°C): 1,595 square feet
The Union City, Georgia, satellite facility has a total of 249,770 square feet of ambient (20-25°C) storage.