Polar Tech Industries manufactures and distributes quality cold chain packaging for the transportation of pharmaceutical goods at controlled temperatures while efficiently preserving the products from thermal and physical impacts.
Industries served include hospital, pharmaceutical, biological, vaccines, medical, diagnostic, scientific laboratories and forensic applications.
Polar Tech is committed to providing innovative products, unmatched product quality and superior service while aiding customers to develop shipping systems specific to their needs.
Customisable temperature-controlled packaging solutions
With the largest selection of insulated containers and cold packs in the industry, Polar Tech's packaging solutions are designed with in-stock systems or custom-designed for challenging requirements whether controlled room temperature, refrigerated or frozen.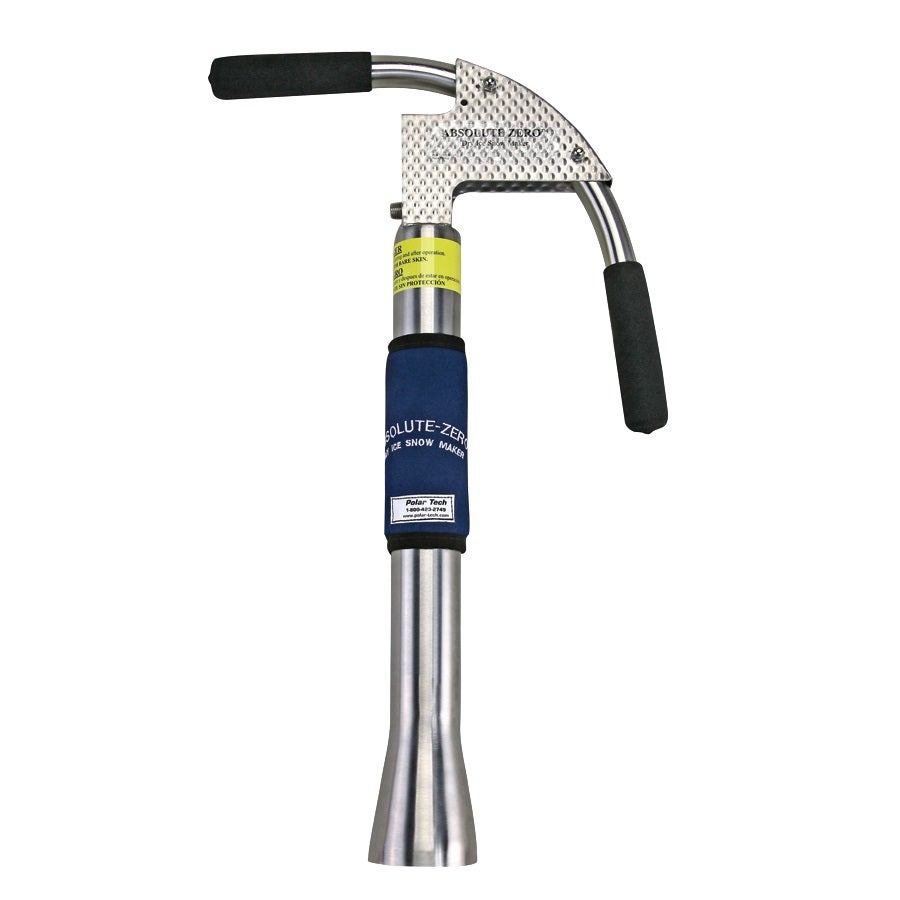 The Absolute Zero produces up to 17 pounds of dry ice snow every two minutes, a 47% yield. Requires liquid CO2 in a pressurised supply tank with bottom siphon tube.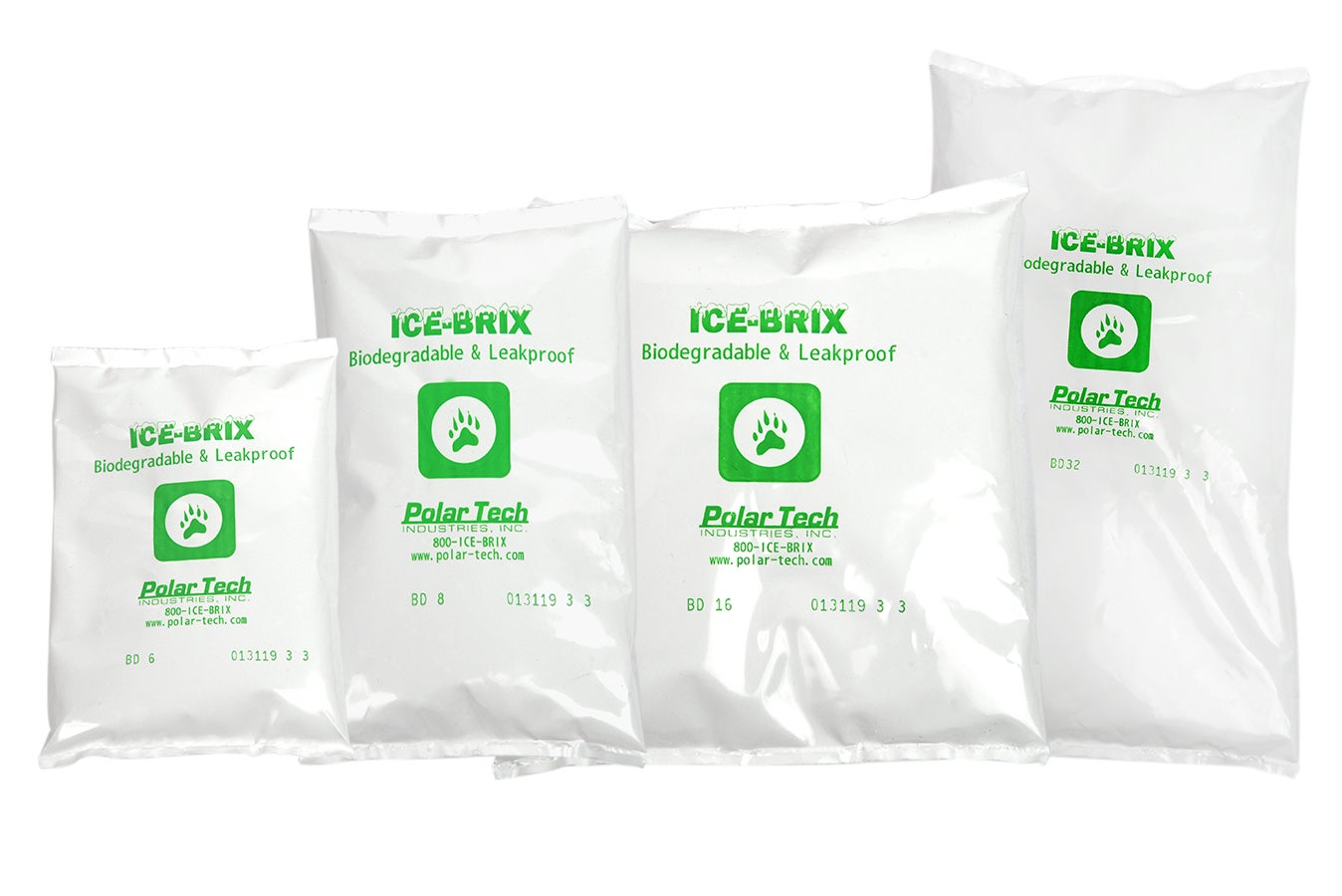 ICE-BRIX biodegradable cold packs are specially formulated with a viscous leakproof gel that is non-toxic and biodegradable, then sealed in a biodegradable heavy-duty plastic pouch.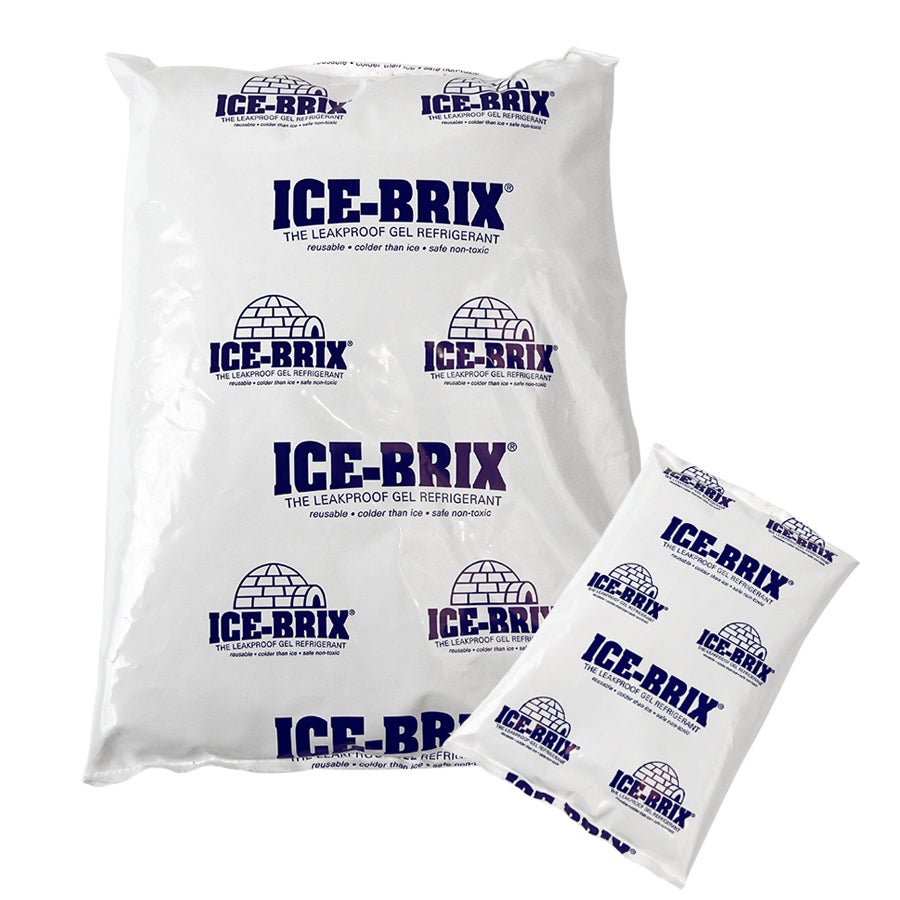 ICE-BRIX leakproof cold packs are world-renown, rated "Best in all aspects". The specially formulated viscous gel is made with non-toxic, biodegradable ingredients and keep products at a constant, desirable temperature.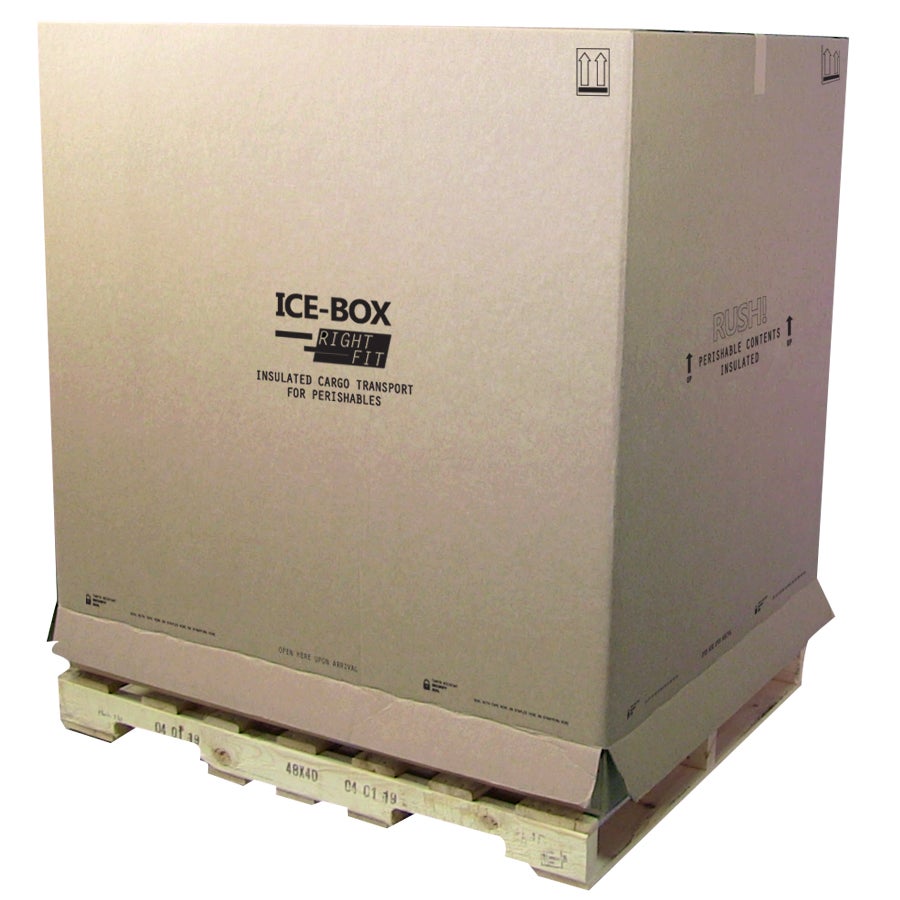 Partial Telescoping Containers - adjustable two-piece easy load design box that accommodates various heights. Easy, ergonomic assembly. Use with ICE-BOX RIGHT FIT insulated liners. The ultimate in bulk transport protection.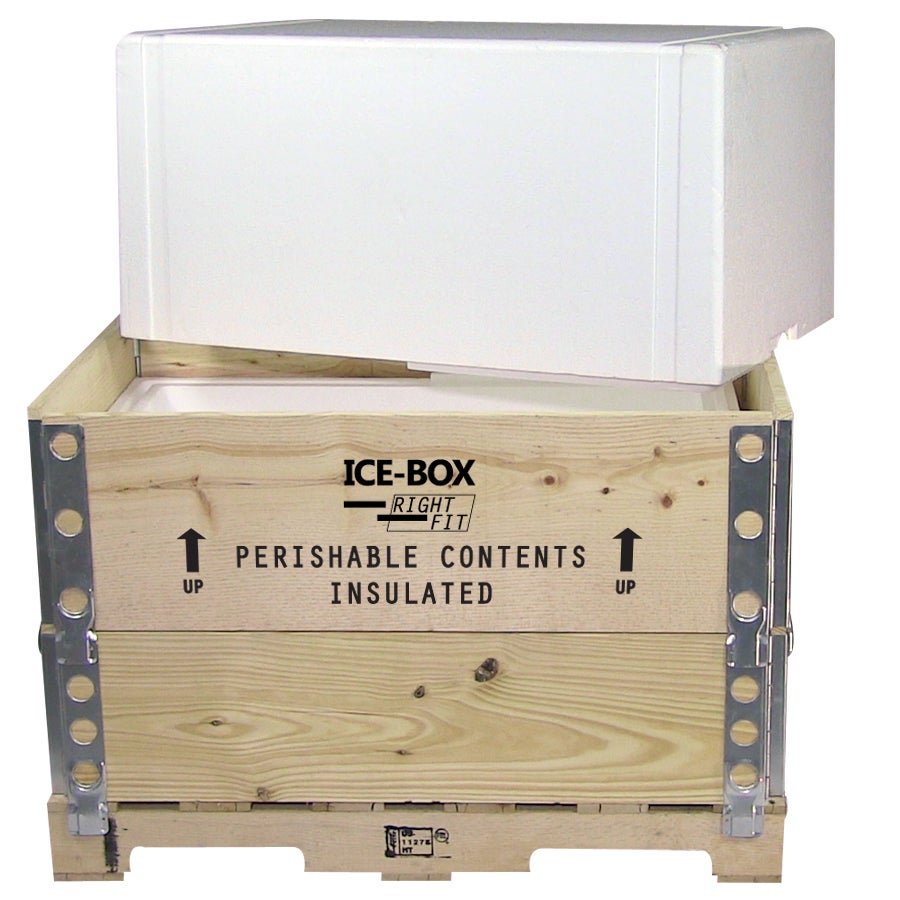 Wood Crate Pallet Collars for ICE-BOX RIGHT FIT insulated liners. Assemble wood crate with insulated foam then add collars for desired customisable height. Ideal for medium-to-heavy payloads. Certified for export.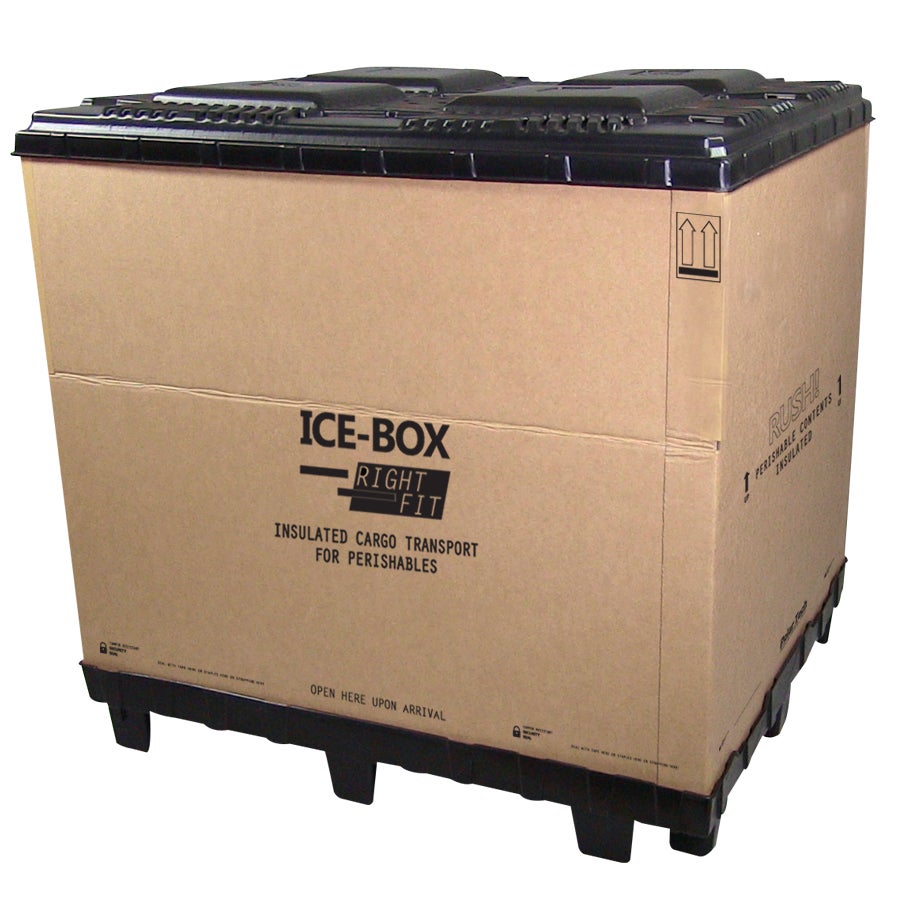 Bulk Pallet Pack Container – Reusable, simple 3-piece pallet pack system assures stability and containment. Use with insulated liners for transporting a variety of temperature sensitive pharmaceutical products.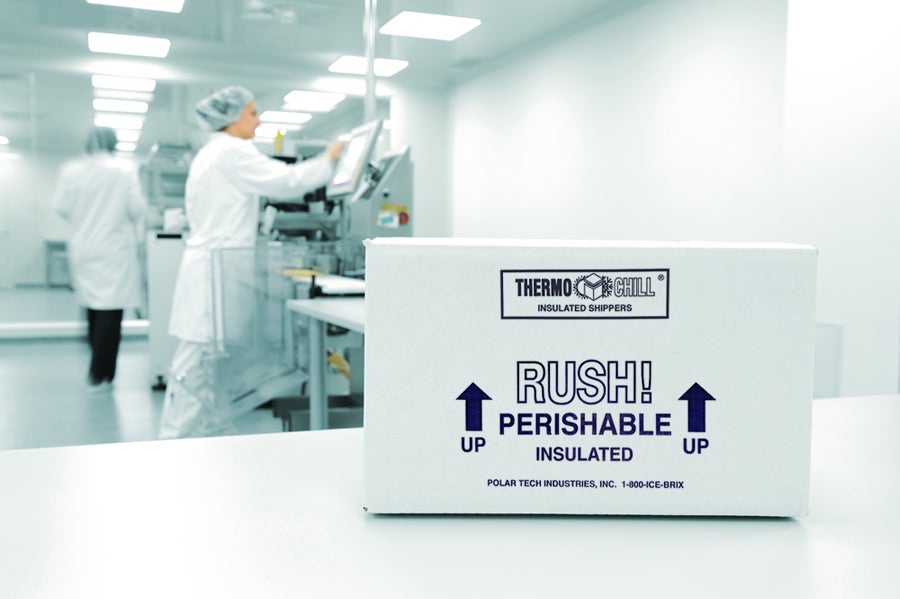 Our team of engineers and technical experts work closely with customers to custom-design, develop, test, and deliver packaging solutions. Polar Tech conducts tests in house and validates with third parties.
Packaging testing services
Our team of engineers and technical experts work closely with clients to custom-design, develop, test and deliver packaging solutions for your challenging requirements. Polar Tech conducts inspections in-house and validates with third parties.
Our testing lab utilises industry standards such as American Society for Testing and Materials (ASTM), International Safe Transit Association (ISTA), and Utilization Review Accreditation Commission (URAC) to test product exposures, and will also design and employ profiles for specific needs.
Quality assurance
Polar Tech Industries takes a quality assurance approach, which ensures that all our facilities follow good manufacturing practice (GMP) and our products are consistently produced and controlled to the quality standards appropriate to their intended use.
Our products are found in countries worldwide and are famously exported internationally by our customers. Our quality products are brands you recognise and trust, including ICE-BRIX®, Thermo Chill®, RE-FREEZ-R-BRIX®, ABSOLUTE ZERO™.
Polar Tech products offer superior quality without affecting product integrity.
Innovative package engineering
Pioneers of temperature-controlled and protective packaging innovation with a background in strict military testing requirements, Polar Tech engineers, supplies and protects your products from all distribution hazards.
With years of temperature-sensitive packaging experience, our team of engineers and technical experts provide creative solutions. Polar Tech continues to use strict military requirements as the baseline to our innovation and designs.
Insulated cargo transport container systems
The new and expanded ICE-BOX RIGHT FIT™ bulk packaging for performance is the ultimate thermally insulated cargo transport containers, featuring moulded polystyrene foam with tight fi­tting lids and components, economical, size-variety, one-way or reusable.
Select versatile options such as foam units, foam units with KD telescoping corrugated box or foam units with wood crates and skids. Improved refrigerants and patent-pending systems control and stabilise temperature sustainability. Any temperature-sensitive bulk product can be safely shipped in our ICE-BOX RIGHT FIT™ Insulated Cargo Transports.
The Polar Tech difference
Our products continue to deliver consistent, quality results. Time and time again, Polar Tech is the proven choice, as we know quality products achieve quality results. That is the Polar Tech difference.