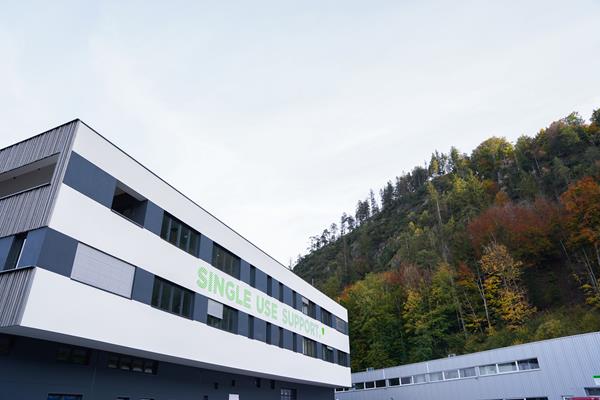 Single Use Support has experienced significant growth in recent years with its two production sites in Europe, a local sales team in the USA and distribution partners in Asia and South America. Increased expansion into the US market is a natural next step for the company as it looks to expand its global footprint and better serve its customers across North America.
Single Use Support's strengthened expansion into the US market will be led by its new demo facility, which is scheduled to open in Q4 2023 in the area of Boston, MA. The new facility will further expand the company's US-based team, focusing on additional customer service and automation resources to ensure the best possible support for its customers.
Better Support For The Biopharmaceutical Industry
The company's expansion into the US market will allow it to better support the rapidly growing biopharmaceutical industry in the country. The US is the world's largest market for biopharmaceuticals, accounting for more than a third of the global market¹. Single Use Support's innovative solutions, which are designed to improve efficiency and reduce costs in biopharmaceutical substance manufacturing, are well-suited to meet the needs of this dynamic market.
"We are thrilled to be expanding our operations further into the United States," said Thomas Wurm, CEO of Single Use Support. "The US is a critical market for the biopharmaceutical industry, and we see that our innovative solutions are very well-received by companies looking to improve their manufacturing processes. We look forward to building even stronger relationships with our customers in the US and helping them further to achieve their goals."
Single Use Support offers a range of innovative solutions for the biopharmaceutical industry, including its patented RoSS® Shell for single-use bags, which is designed to reduce the risk of product loss and increase process efficiency during cold chain handling. The company also offers a range of other products and services, including fill-filtration platforms, freeze-thaw systems, single-use bags and single-use assemblies, all of which are designed to improve the efficiency and productivity of biopharmaceutical manufacturing.
1: "Market Share of top 10 national pharmaceutical markets worldwide in 2021" published by Statista in 2021. Accessible at: https://www.statista.com/statistics/245473/market-share-of-the-leading-10-global-pharmaceutical-markets/