SpotSee® develops and manufactures temperature monitoring solutions for the pharmaceutical cold chain, including temperature data loggers, temperature indicator labels and temperature sensors.
By monitoring the temperatures pharmaceutical and life science products experience during shipping, they can provide alerts when potentially dangerous temperature excursions occur, as well as provide assurance that products maintained safe temperatures throughout the cold chain.
Covid-19 Vaccine Shipment Temperature Sensors and Data Loggers
Stringent cold chain monitoring is mandated by the Centers for Disease Control and Prevention (CDC) to ensure that the limited supplies of Covid-19 vaccines aren't wasted because of cold-chain temperature fluctuations that may make vaccines less effective. SpotSee has multiple tamperproof solutions that provide irreversible temperature data for shipping, storing and administering these precious vaccines.
Vaccine Vial Indicators Offering Visual Go/No Go Info
This low-cost freeze indicator is unique in the industry. Designed specifically for use on individual Covid-19 vaccine vials, these label-style temperature sensors change colour if a vial exceeds a specified temperature. The Tempsafe vaccine vial indicators are an ideal monitoring solution for vaccine administration sites. Two temperature thresholds – 8°C and 10°C – are available now, and additional temperature thresholds are being developed.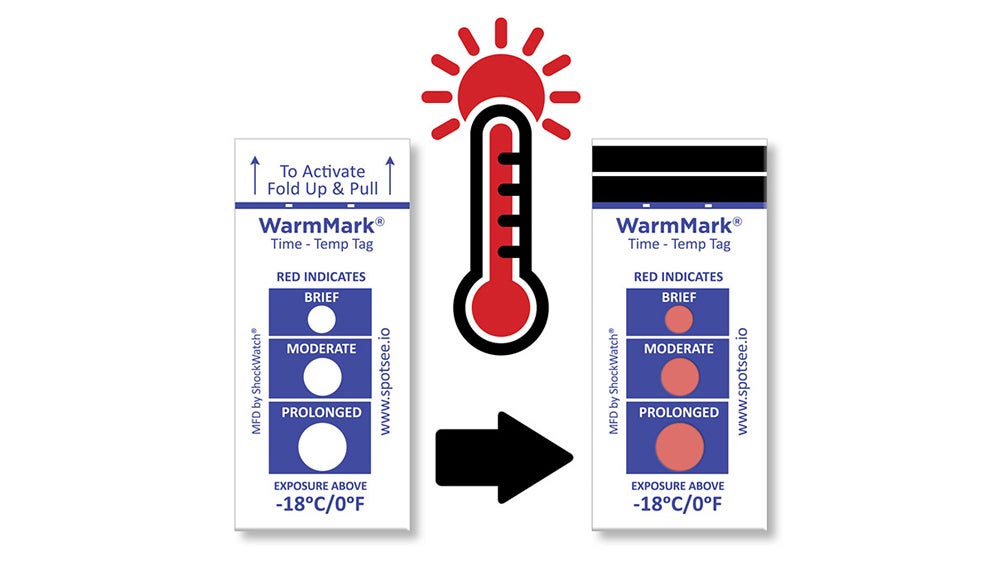 WarmMark is a single use temperature sensor that turns red if the shipment gets too warm.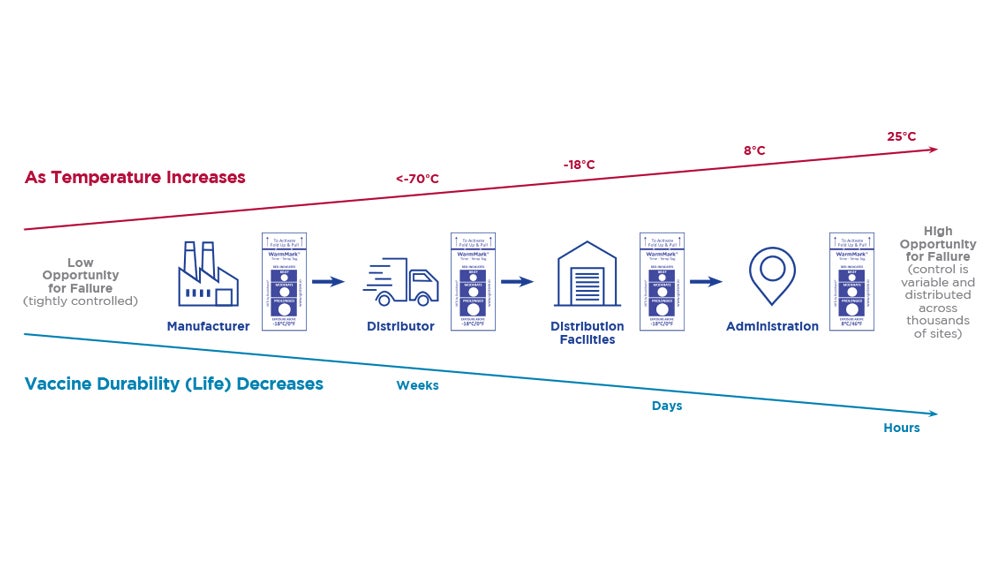 The Covid vaccine has an increased opportunity for failure as it moves along in the cold chain. Proper temperature monitoring solutions are critical to ensure vaccine efficacy.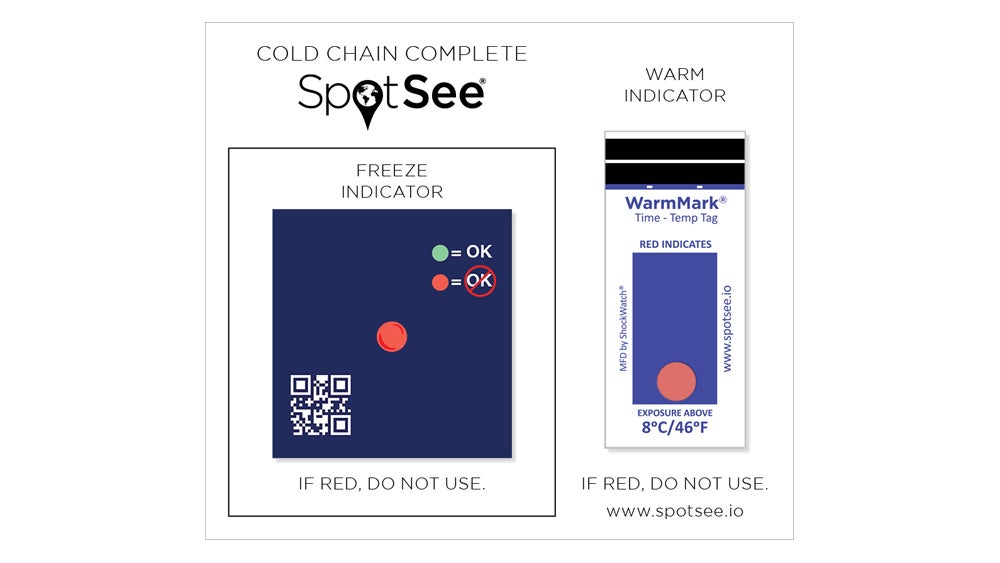 All-in-one, single use temperature indicator. Turns red if the shipment gets too hot or too cold.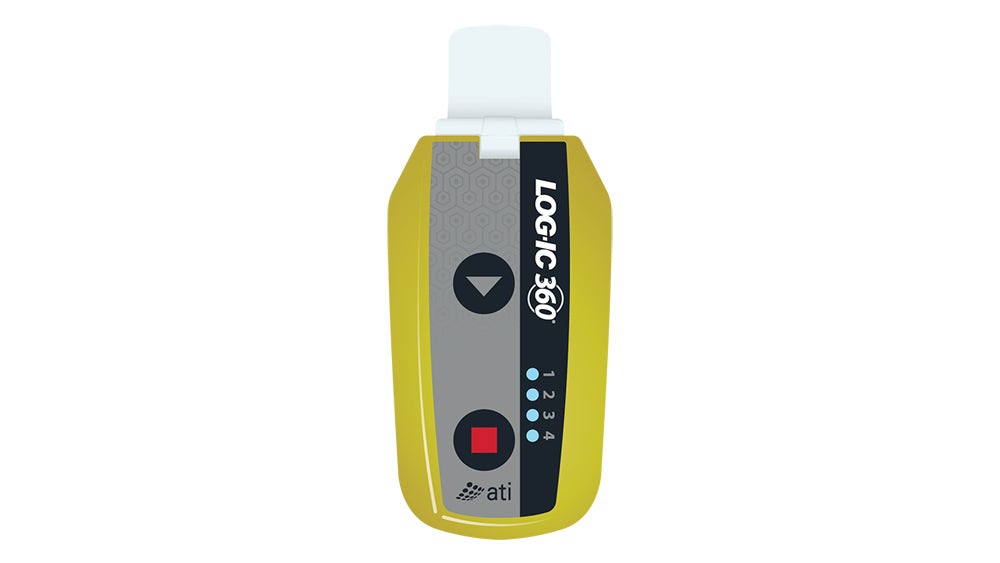 Single or multi-use temperature data logger that can be used with dry ice shipments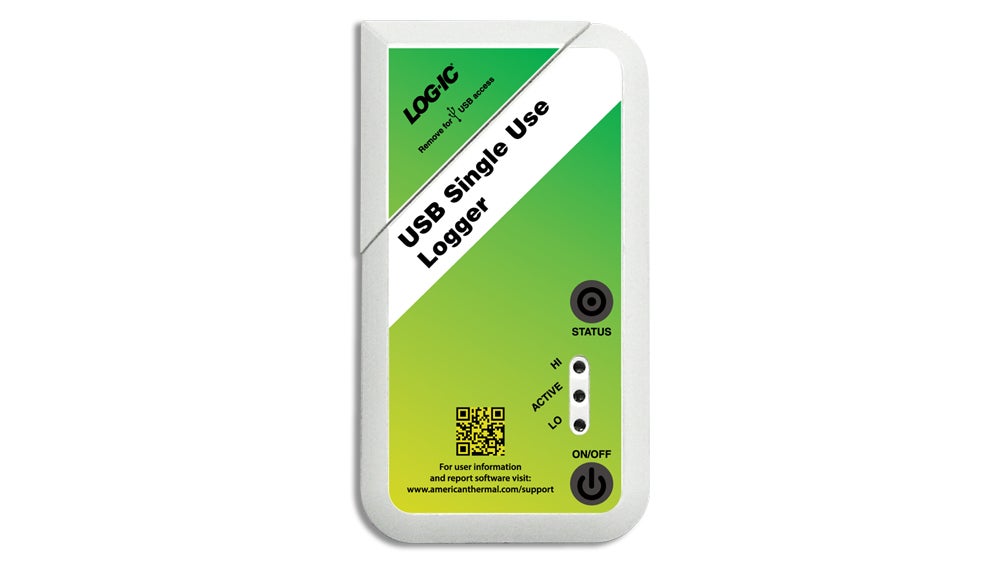 Single or multi-use temperature data logger.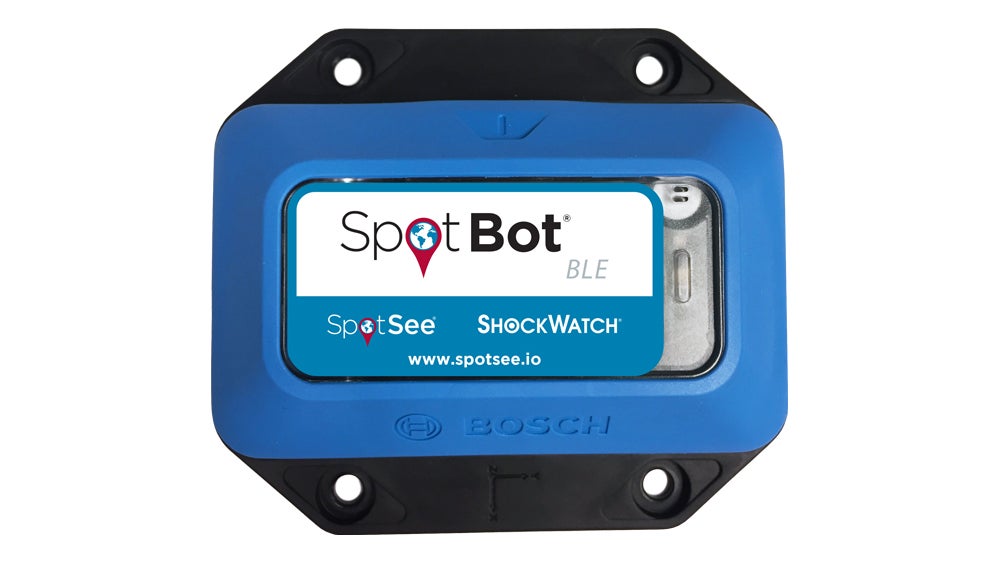 Measure temperature, humidity and impact with this multi-use data logger. Data is visualised via Bluetooth on the SpotBot BLE app.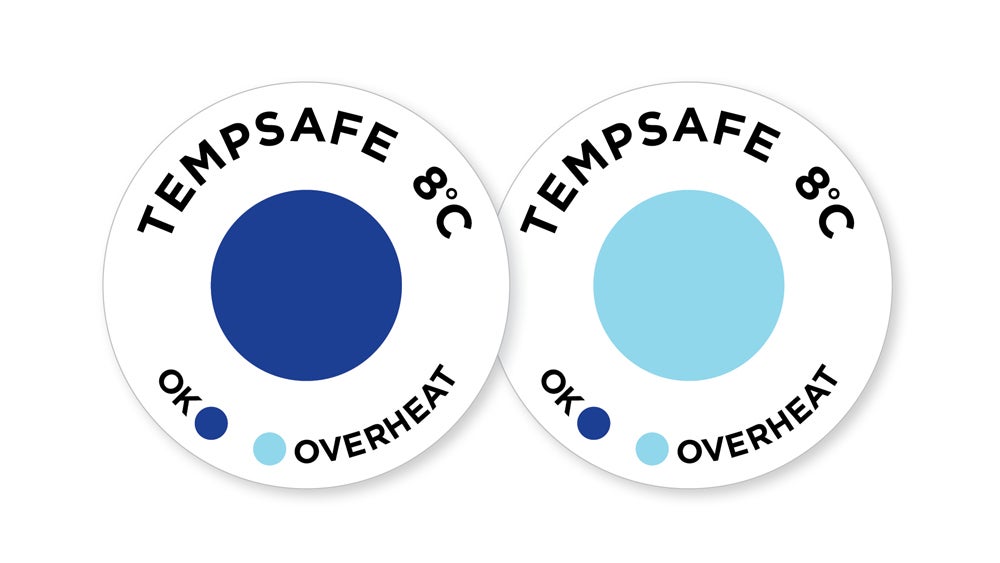 A cheap and irreversible temperature monitoring solution, specifically for vaccine vials. Great for the Covid-19 vaccine.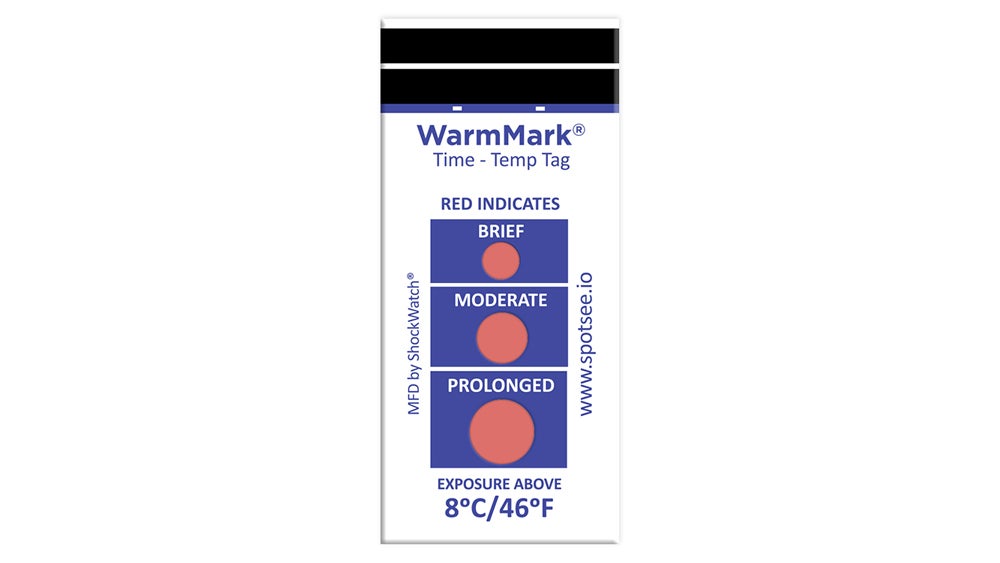 WarmMark is a single-use temperature indicator that turns red if the shipment gets too warm. This one activates at 8 degrees Celsius.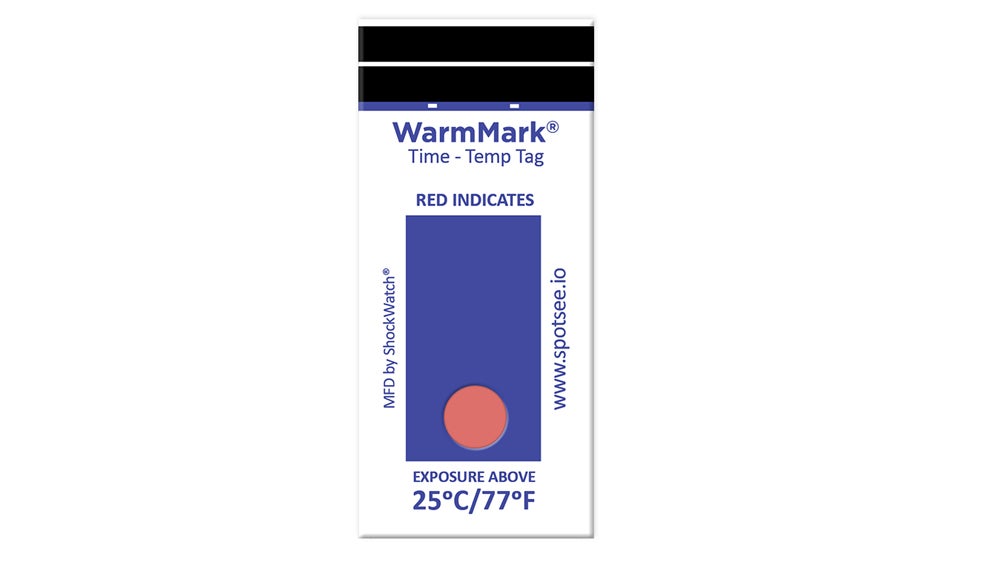 WarmMark is a single-use temperature indicator that turns red if the shipment gets too warm. This one activates at 25 degrees Celsius.
Time Temperature Indicator Monitoring Excursion Duration
When the severity of a temperature excursion also depends on its duration, the WarmMark® single-use, ascending time temperature indicator is a good choice. With this temperature label, you can see not only whether a temperature excursion occurred, but whether it was extended, brief or of moderate duration, and thus determine whether vaccine safety or efficacy has deteriorated.
WarmMark visual indicators stick inside the shipping container and support any of 10 temperature thresholds, ranging from -18°C to 37°C, plus custom ranges. Three are designed specifically for Covid-19 vaccines:
the 2°C / 35°F indicator with 48-hour run out
the 8°C / 46°F indicator with 6-hour/14-day run out
the 25°C / 77°F indicator with 6-hour run out
Card Visuals for Monitoring Hot and Cold Temperature Excursions
Cold Chain Complete is designed to monitor pharmaceuticals that may be damaged by both cold and heat. One side of this card visual indicates whether conditions became too warm, while the other side indicates whether conditions became too cold. It's available in four temperature ranges.
Data Loggers Providing Detailed Proof of Cold Chain Temperatures
Whether product temperatures remain safe or stray outside specified ranges, SpotSee temperature data loggers provide irrefutable proof of the actual conditions your pharmaceuticals experienced during shipping. Loggers can be dropped directly into the packaging and have battery life measured in years. Depending on the logger, data can be read on your laptop or in the cloud or accessed directly from the logger itself.
Temperature Recorder for Single or Multiple Uses
The LOG-IC Temperature Recorder provides detailed temperature monitoring data cost-effectively. It's easy to use ‒ activate it with the push of a button and drop it into your package. Once it arrives at its destination, remove it and plug it into your laptop to see temperatures and any excursions. Variants are available for dry ice shipping and storage. Time-stamp data lets you correlate excursions and chain of custody.
Temperature Recorder with USB Interface for Direct Analysis
The TempU Temperature Recorder is a visual temperature recorder that documents product temperatures for 30, 60 or 90 days, depending on the version you choose. With a wide temperature range, it's a good choice for cargo crossing seasons. When it arrives, either the 'OK' light will be on or the 'Alarm' light will flash. Its USB interface plugs directly into a laptop, providing a PDF report of temperature conditions throughout its journey.
Monitoring Solution for Shock, Humidity, Tilt and Temperature
The SpotBot® BLE is SpotSee's most comprehensive monitoring solution. It records shock, humidity and tilt as well as temperature, because some pharmaceuticals are vulnerable to a variety of environmental conditions. With such a thorough record, SpotBot BLE provides deep insights that can be used to determine accountability for damage now and help prevent damage in the future.
About SpotSee
SpotSee's products are used to monitor the shipping condition of everything from vaccines to spaceships. SpotSee's temperature indicators have been instrumental in monitoring vaccines for more than 20 years, including those for SARS, H1N1 and seasonal flu, to ensure the cold chain is maintained. To address the needs of the global community during the coronavirus pandemic, SpotSee has donated temperature indicators for test specimen monitoring and updated products to ensure Covid-19 vaccine temperature monitoring. SpotSee has more than 40 years' expertise in monitoring shipping and is headquartered in Dallas, Texas, with operations in Brazil, Netherlands, the United Kingdom, China, Mexico and Graham, Texas.