Zenatek is a specialist provider of information and communications technology (ICT) services to boost operations efficiency and security. It offers a comprehensive range of solutions that includes software structure design, data sharing and management systems for tracking and monitoring logistics.
The company has a global presence through three subsidiaries, Monaco-based Zentatek Sarl, New York-based Zenatek Inc, and Zenatek SpA in Italy.
Real-time cargo tracking with temperature monitoring
The Zenatek Tracking System (ZTS) can be used to track, report and monitor pharmaceuticals worldwide using advanced real-time monitoring.
ZTS ensures packages are delivered safely and on schedule. The system can determine and trace all shipment routes, and sends immediate alerts if something unexpected happens to a package.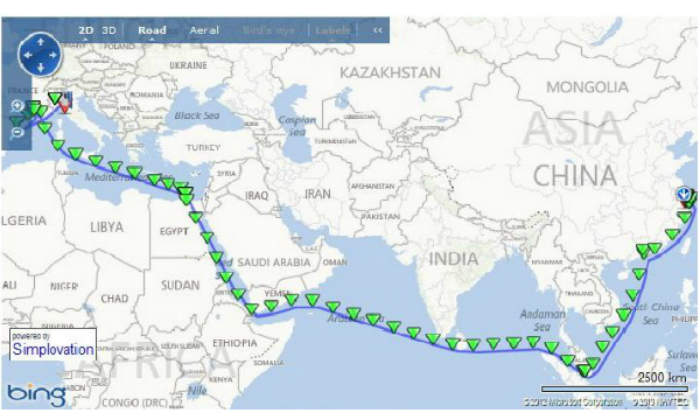 Monitoring the location and status of cargo is made easy by the Zenatek Tracking System (ZTS) through every stage of the shipping process.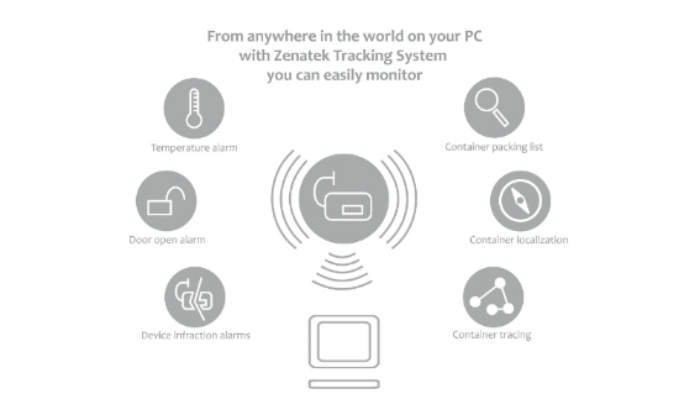 ZTS can be used to monitor the temperature and security of cargo remotely through a web portal.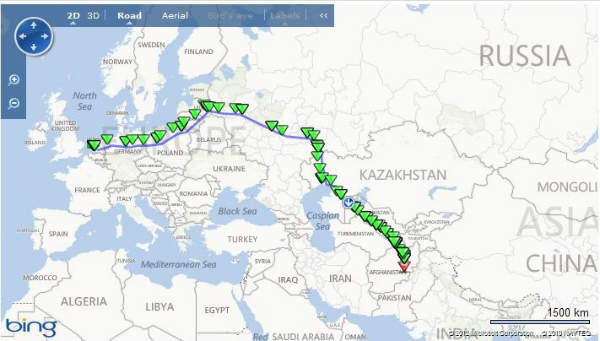 A unique mapping system enables users to pinpoint the exact location of their cargo. Information can be sent straight to the user's smartphone.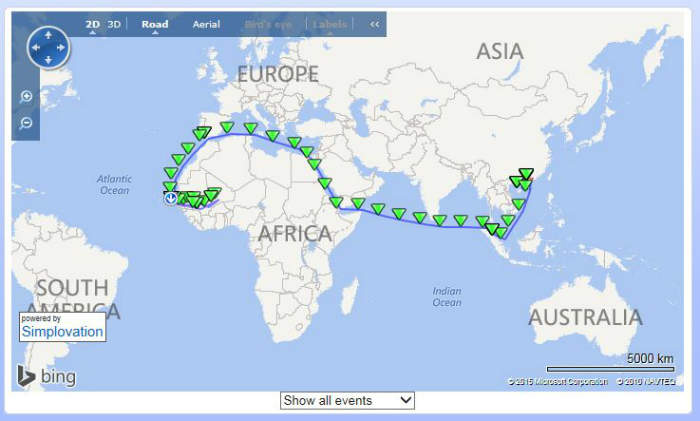 Shipment of foodstuff from China to West Africa.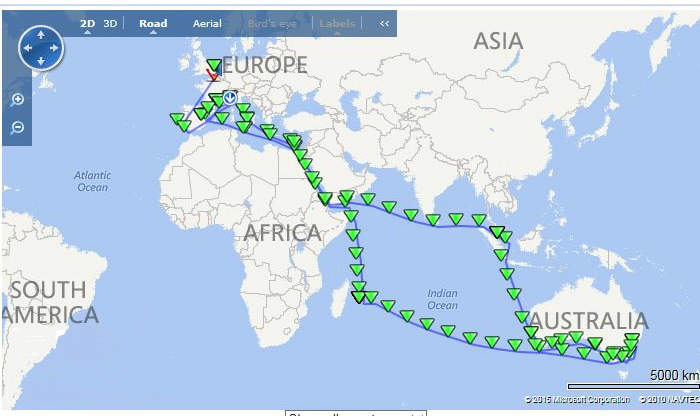 Tracking of assets from North Europe to Australian and back.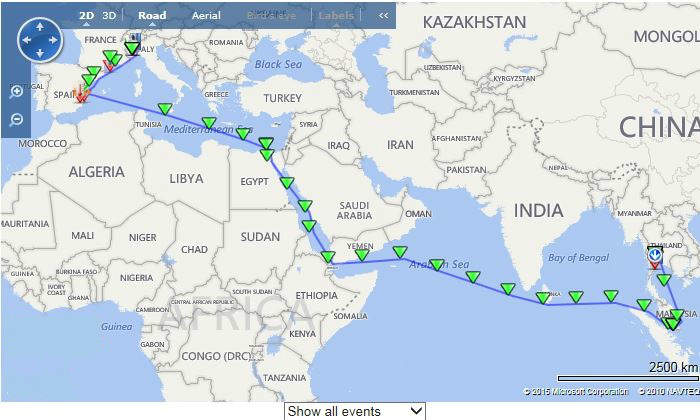 Tracking of a temperature controlled container of vaccines from South Europe to Bangkok
It will alert the user if a container's doors or a pallet's seals are subjected to tampering, or any risks the goods may have been subjected to.
The system also informs users when container doors are opened and provides GeoCoded proof-of-delivery information to the recipient. This confirms the shipment has reached its destination, and there has been no unauthorised opening of container doors.
The system can inform on the return of containers to the shipping company yard, avoiding unjustified demurrages.
ZTS informs clients if a container or pallet is turned on its side, capsized or involved in a destructive incident.
Pharmaceutical shipments can be monitored from departure through its destination anywhere in the world. Alerts are sent by Zenatek's web-based system via email and SMS to any device.
ZTS tracking device has an internal GPS to provide an accurate geographical position for a monitored shipment at any point, which is compatible with the GPS and/or Glonass standards and is also Galileo ready.
The system's communication parameters and the temperature and humidity can be remotely configured, even after a shipment has departed.
The most important factor of this service is that ZTS will trigger alarms when a container's internal temperature or humidity deviates from a predetermined level set by the client. It alerts the user when the temperature returns to the required level.
Comprehensive tracking solutions
The Zenatek Tracking System was designed based on a strict cost control, in order to develop container tracking devices at an affordable price, but also provides what is needed by the end-user: tracking and monitoring.
ZTS monitors containers and assets while in transit around the world, providing real-time information via GPS / GSM / internet to a computer on possible tampering, temperature variances, and location.
It is a comprehensive, self-contained service that includes a device (ZTD) to be positioned internally to the container or on the pallets itself, and/or any equipment to be monitored. It does not need to be retrieved at destination as all the journey information is already in the system.
GPS is used to track the cargo, with a battery life of four months based on sending one daily message. The amount of daily reports can also be altered according to user's requirements at each instant during the forwarding.
Alerts are sent via email and SMS to the user's phone. The user is able to log-in with an encrypted password and ID to view the cargo's position and determine the type of alert.
Web-based portals for precise tracking of cargo
Through a multiple mapping solution viewed on web-based tracking portal, the position of the tracking device can be located within metres.
Each unique user has access to the ZTS portal, enabling them to view the real-time location and where the cargo has been.
In less than a few minutes, the container tracking device is attached to the container doors by two powerful magnets. No tools are needed for installation, with a universal plate adaptor included for aluminium containers or reefers. Real-time logistics data is available as soon as the device has been installed.
The client may store in the web base application documentation such as packing list, bill of lading and sanitary certificates, which may be retrieved with a password from the client's agent at the destination.
Identifying supply chain chokepoints
Identification of chokepoints in the supply chain is also made possible by the ZTS system. Chokepoints are defined as being when cargo is misplaced or 'lost' at terminals, or delayed, while also allowing users to reduce safety stocks, which are the inventories that exceed normal needs and used as a buffer against shipment delays.
Real-time information on what is happening with shipments and informing users about incidents when they happen by triggering the corresponding alarms, gives them control of the situation and the possibility of an effective and prompt reaction for damage control, such as re-shipping if necessary.