GDN Water Treatment offers its extensive experience in providing water treatment plants manufacturing for the pharmaceutical industry.
We developed and perfected our technology through many years of working alongside prestigious manufacturing companies specialised in the water treatment field. As a result of our knowledge, we have a global presence, currently exporting in more than 40 countries.
Our production includes pre-treatment plants, reverse osmosis plants, multiple-effect and thermos-compression distillers, pure steam generators, storage and mixing tanks, double tube sheet (DTS) exchangers and distribution loops.
Our products are made entirely of American Iron and Steel Institute (AISI) 316L stainless-steel and follow the strictest rules of pharmacopoeias, as well as guidelines of current Good Manufacturing Practice (cGMP), Good Automated Manufacturing Practice (GAMP) and the US Food and Drug Administration (FDA).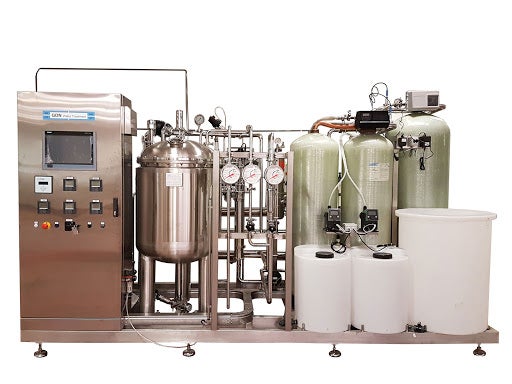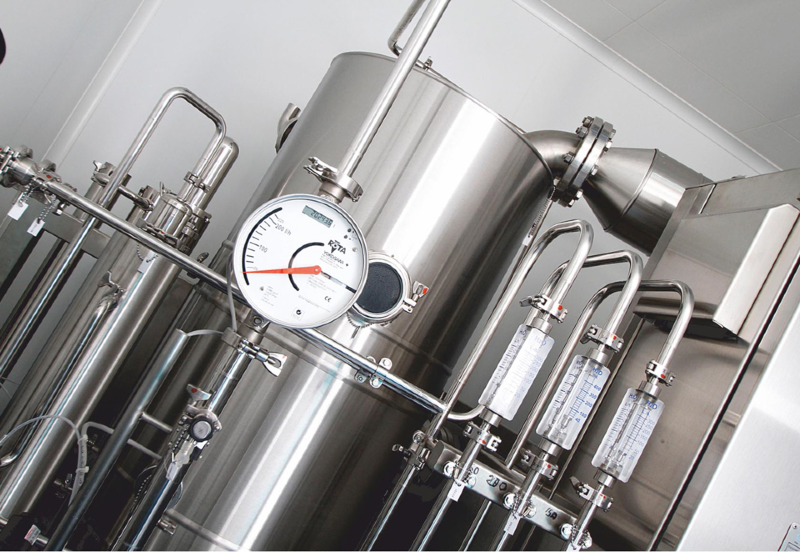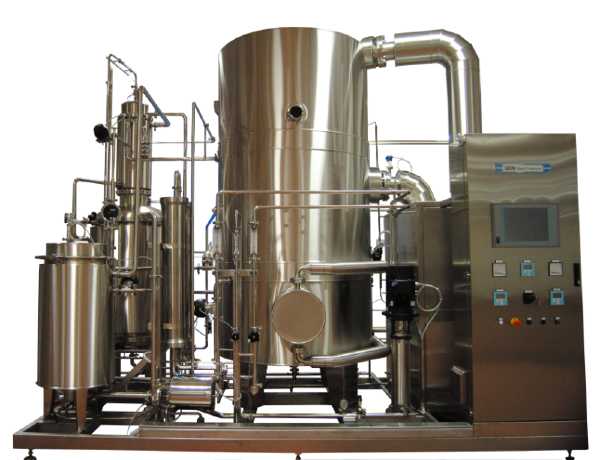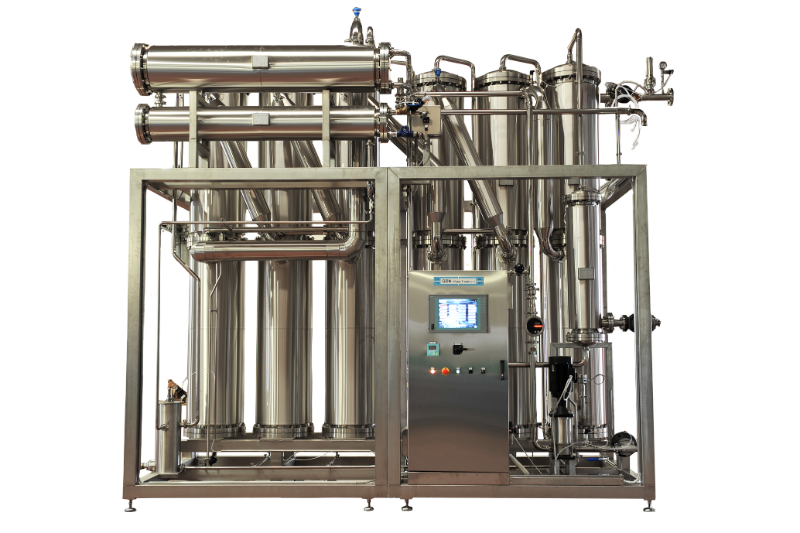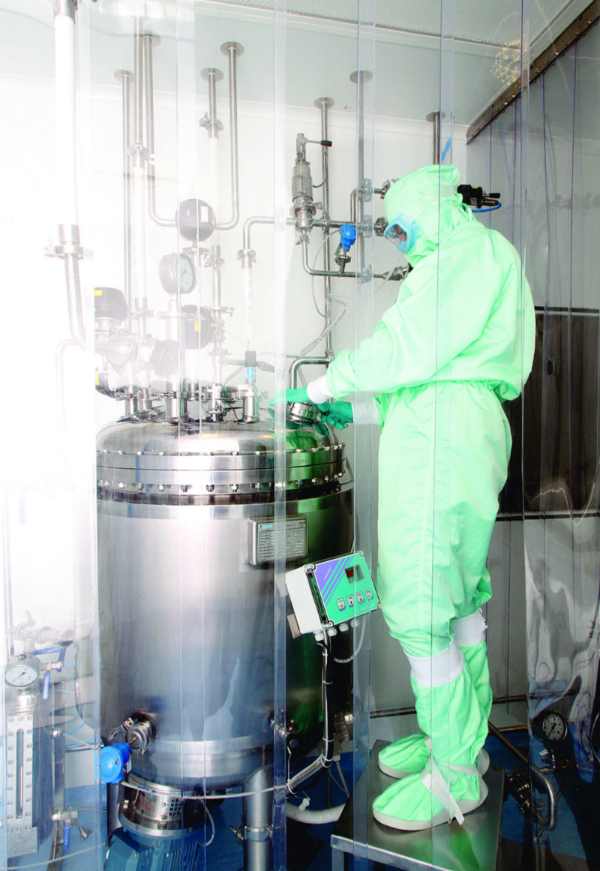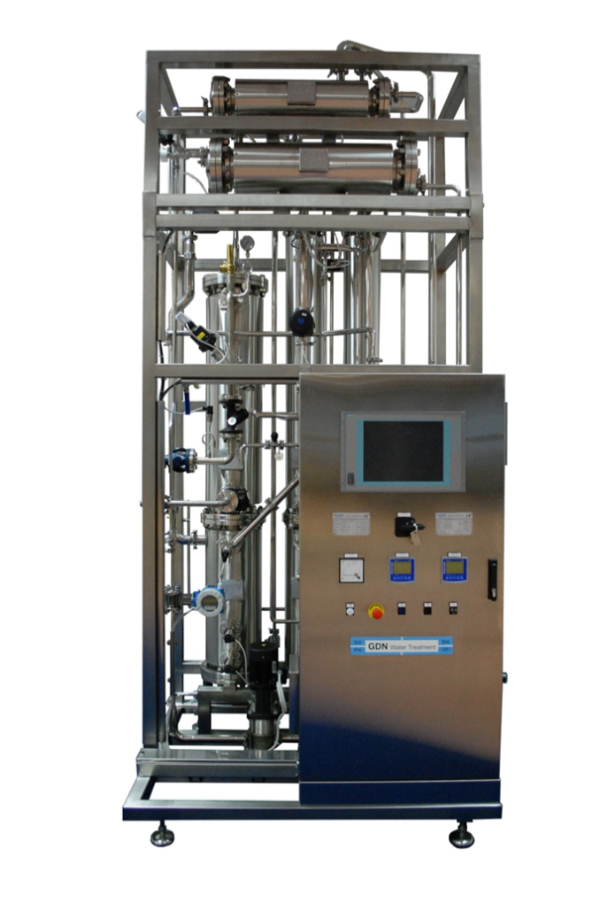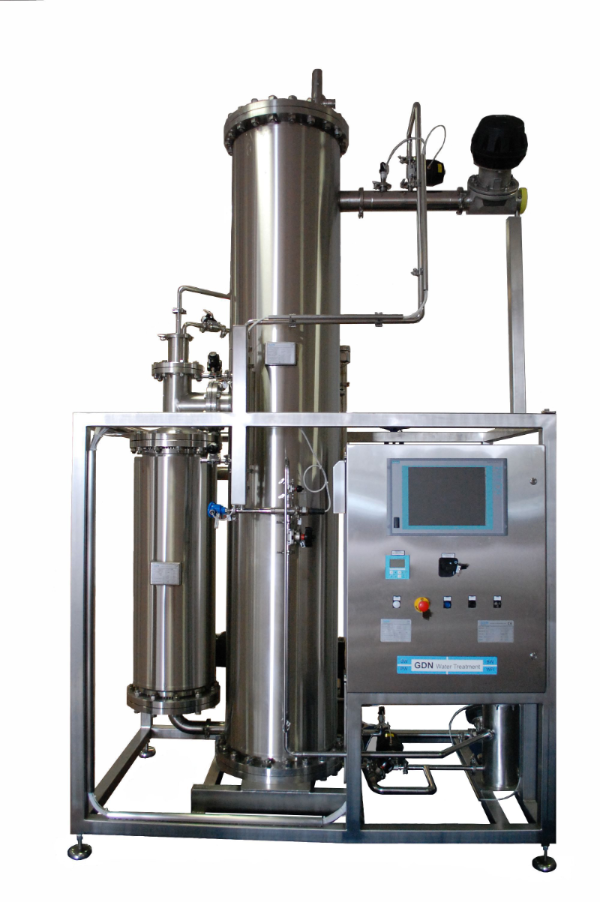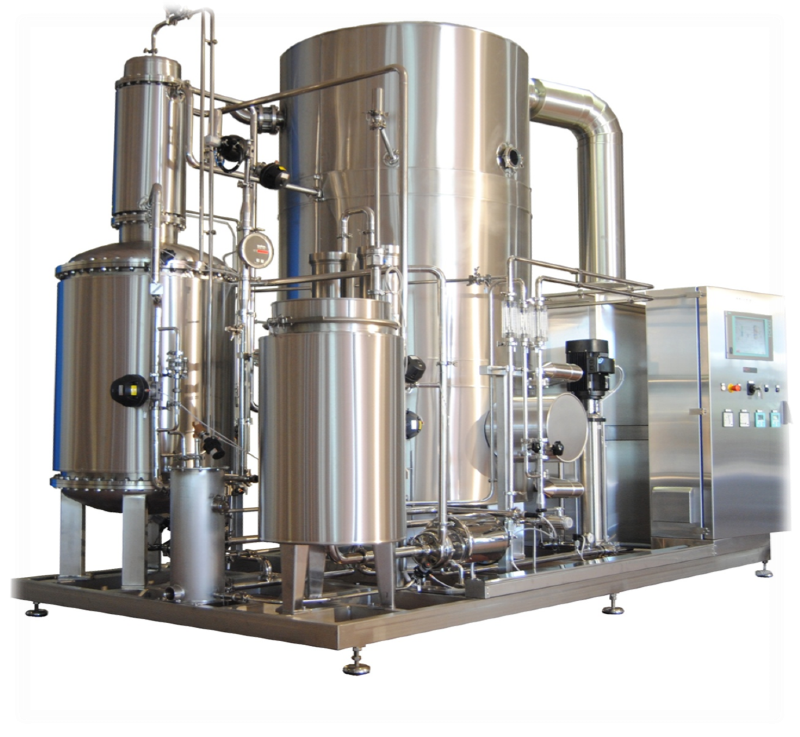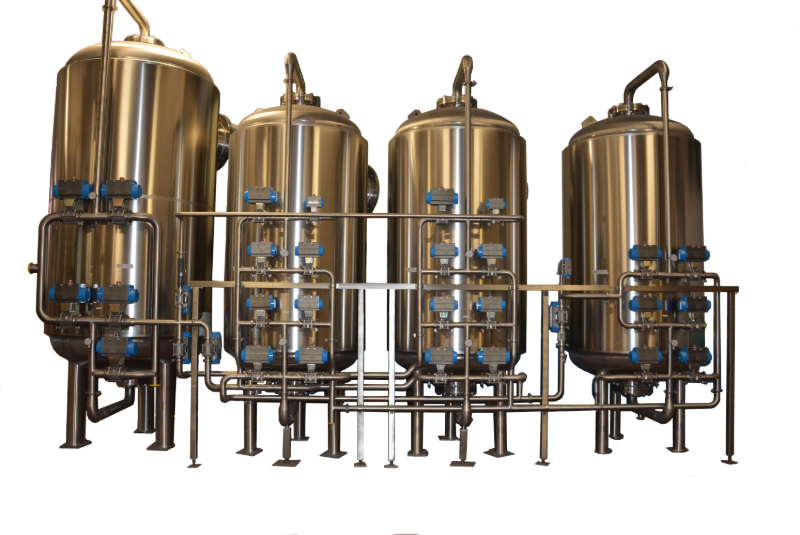 Reverse osmosis for filtration in pharmaceutical water systems
Due to its efficiency in purification and low cost, reverse osmosis is a widely used technology to obtain purified water. It protects the system from salts and bacteria and, together with constant deionisation, guarantees unaltered purified water quality.
Pre-treatment is necessary for the removal of particles that could damage membranes. For this, we supply both reverse osmosis and electrodeionization (EDI) plants, with the inclusion of hot water sanitisation if requested.
Water for injection: multiple-effect distillers
Water for pharmaceutical preparations must contain a high grade of chemical and bacteriologic purity. There are two fundamental processes included in the preparation of water for pharmaceutical scopes, multiple-effect and thermos-compression distillation.
We established our multiple-effect distillers from falling film technology, which grants the machinery's efficiency. We improved the droplet separation system on our newest line. Exploiting the centrifugal force, the technology pushes water droplets towards the product's walls, forcing water droplets to fall by way of a held disc system.
Our multiple-effect distillers are fully customisable, starting from 50l/hr flow rate, with industrial steam or electrical steam heating. Alternate or simultaneous pure steam production of the distiller's first column is also available, as well as reverse osmosis double stage incorporation on the plant's central skid.
Water for injection: mechanical compression distillers
We based our mechanical compression distillers on the evaporation of a liquid boiling point at 102°C-104°C and the subsequent raise up to 130°C-140°C of the steam deriving from the mechanical action of the blower.
Special features of our compression distillers include automatic gas elimination, ascensional speed of produced steam, prevention of steam dragging, and energy saving.
Similarly to our multiple-effect distillers, we offer fully customisable compression distillers starting from 50l/hr flow rate, with industrial steam or electrical steam heating (or both at the same time upon request), and reverse osmosis single-stage incorporation on the plant's central skid.
Pure steam production for sterilisation of pharmaceutical equipment
Pure steam enables sterilisation of pharmaceutical equipment and process lines, including reactors, autoclaves, sanitary piping, storage tanks, and preparation vessels; we designed our pure steam generator to produce saturated and pyrogen-free steam.
Industrial steam and electrical steam heating are available in our portfolio, as well as horizontal pure steam generators.
Stainless-steel tanks for storage of purified or injectable water
We manufacture custom-made AISI 316L stainless-steel tanks for the storage of purified or injectable water, which can be in pressure or atmospheric, intended for the pharmaceutical, food and cosmetic industries.
Due to our advanced technology concerning welding and treatment of tank surfaces, we guarantee excellent qualitative production. Our tanks are available in 5l-30,000l capacity.
Distribution loops and DTS exchangers
We also provide distribution loops and DTS exchangers manufacture and installation, offered with pipes and fittings in AISI 316L stainless-steel American Society for Testing and Materials (ASTM) 270 American Society for Mechanical Engineers: Bioprocessing Equipment (ASME BPE), mechanical polishing finished to Ra<0.6µm, orbital automatic welding, and designed according to FDA-cGMP.
The piping slope is 1% to guarantee full drainage of the whole system, and distribution loops are customisable according to requests and conformity of installation sites.
Technical assistance and aftersales services
We pay specific attention to customer needs, offering a comprehensive range of aftersales services.
Our technical assistance is well-organised, present in both national and international areas, with quick interventions to our technicians. Our specialised and qualified team carry out all technical assistance activities using their up-to-date, recurrent training.
User safety, product quality and data integrity are fundamental values for us, and we ensure the qualification and certification of our welders and welding procedures according to specific regulations.